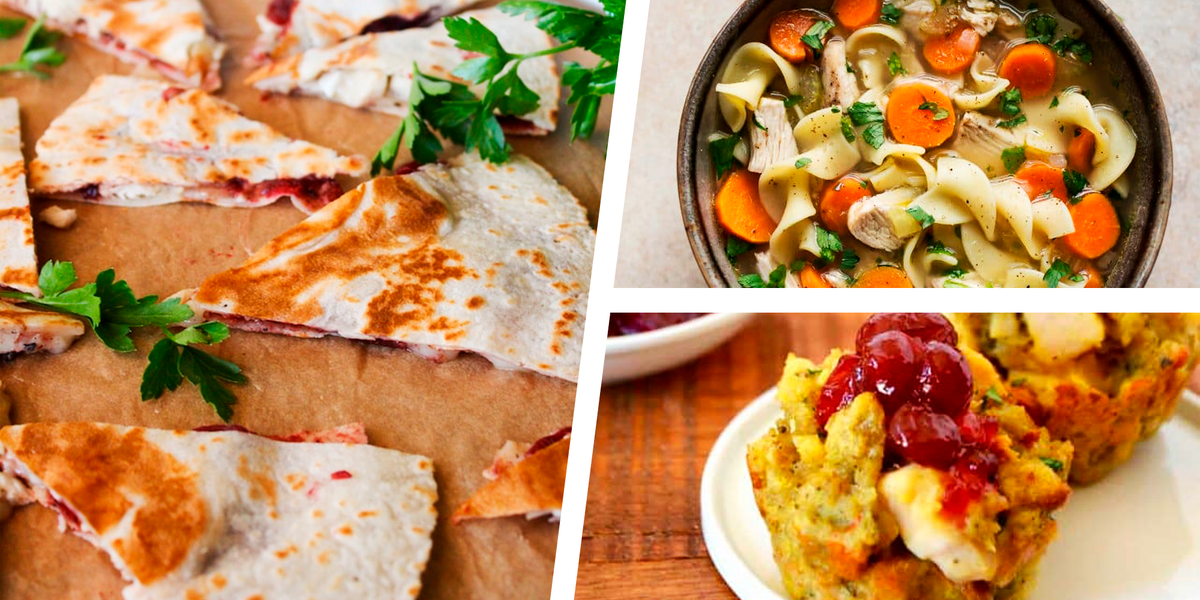 Just a Taste/Saucy Kitchen/Salt & Lavendere
Whether you're hosting for a crowd or taking extras from your family's feast, you're bound to have some extra Thanksgiving dishes on hand. Instead of throwing it all out, there are plenty of easy ways to make delicious meals that you'll enjoy later in the week.
In fact, Thanksgiving can help meal preppers save time and money. Need some inspiration? Check out these options that use everything from stuffing to extra cranberry sauce.