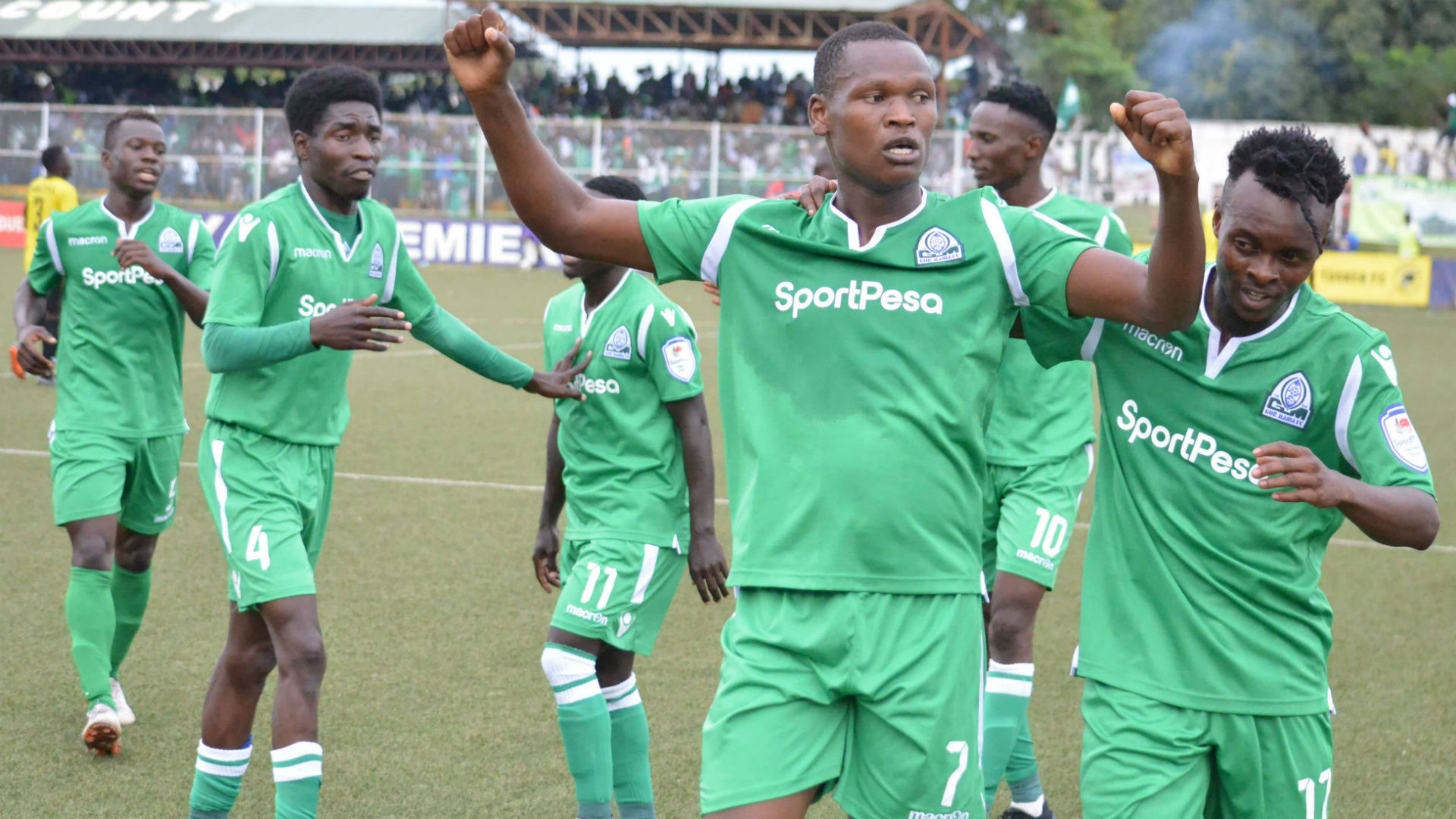 The Kenyan Premier League is back again and the first round of fixtures has already been played.
A mixture of results was gotten from the first game week with some teams living up to their fans' expectations while others did not. The league is set to run till mid next year but how a team starts is extremely vital to the team's campaign towards the title.
Defending Champions Gor Mahia started their title defence on a high thrashing Tusker 5-2 at Moi Stadium Nakuru. Other league favourites Wazito FC, Mathare United, Bandari FC, and AFC leopards struggled through their fixtures.
The league has only started but it already is Gor Mahia's to lose. Here are five key things to learn from the first KPL game week.
Gor's title to lose?
Defending champions Gor Mahia started the season on a high and note thrashing Tusker 5-2. Despite losing key players at the end of last season, K'Ogalo's fire seems to be still burning hot.
Striker Jacques Tuyisenge left and Nicholas Kipkurui stepped up well into that position. Francis Kahata left to pave way for Kenneth Muguna to control Gor Mahia's play. The two players really impressed in the match against the brewers and other KPL teams should be on the lookout for them.
The title currently is Gor Mahia's to lose. K'Ogallo has a chance to move away on the table before they begin traveling for continental fixtures. Fatigue will play a part at that time and they may struggle through KPL fixtures at the time.
Wazito, AFC need time for new players to jell
AFC Leopards fans were disappointed after their team lost a crucial derby at Bukhungu Stadium in Kakamega. During the league break, Ingwe went shopping for International talent and fans were positive this season would be better.
The truth of the matter is that the players need time to fit into Ingwe's style of play. Ingwe's performance against Kakamega Homeboyz was not that bad only that they did not take up their chances. Coach Cassa Mbung'o believed his team played well but failed to finish off chances.
Wazito FC, on the other hand, experience the same fate as Ingwe. Wazito boasts a huge number of footballing talent who can make up a lethal team. The only thing they need is time but how much time?
The league is already underway and players do not have time to jell. Wazito were the most invested team during the league break as they bought a completely new team. Most of the players have played in the KPL before but the chemistry between them needs to develop.
Bandari needs to play like Continental giants
Bandari FC are on their way to playing in the CAF Champions League where they are likely to meet African giants. They will be representing the country at the tournament and they ought to bring back good results for Kenyans.
However, with the show they portrayed during their clash with Mathare United does not match up to continental standards. They failed to find the back of the net at Ruaraka grounds on Saturday.
Playing in the continental stage requires precision in front of goal. Most importantly it requires goals. In the CAF matches, you either score or the opponent will rain on you.
Bandari need to refine their attacking formation before continental matches come around.
Amazing play from KCB, Zoo but can they keep it up?
KCB and Zoo Kericho surpassed most people's expectations during the first gameweek in the KPL. Zedekiah Otieno's KCB thrashed Sony Sugar 3-0 while Zoo Kericho dominated their match against Chemelil Sugar winnng 3-1.
These two clubs have started the season on a high but the question is whether they can keep it up. KCB made really good signings during the league break and the signings are already showing good play. New signings Stephen Waruru and Dennis Odhiambo were both on the score sheet.
Zoo Kericho also played well at the Kericho Green Stadium. Unlike KCB, Zoo were not that much busy during the league break. Most of the Zoo squad comprises of players who were in the team last season.
New entrants need to step up
Kisumu All-Stars played their first Kenya Premier League match on Saturday. The Kisumu-based team had never played in the KPL since the team was formed but were welcomed quite harshly. Last season's joint top scorer Enosh Ochieng' scored a brace to sink the newbies.
The newbies need to realise that the KPL boasts top clubs in Kenya and winning might not be that easy. The fact that they managed well in the National Super League which is more competitive could mean that they can cope well in the KPL.
All-Stars just need to improve their style of play to match the KPL and they may just survive relegation.
Kevin Namunwa is a reporter with Business Today. He is interested in Business, Entertainment, and Sports. You can find him on email at [email protected]