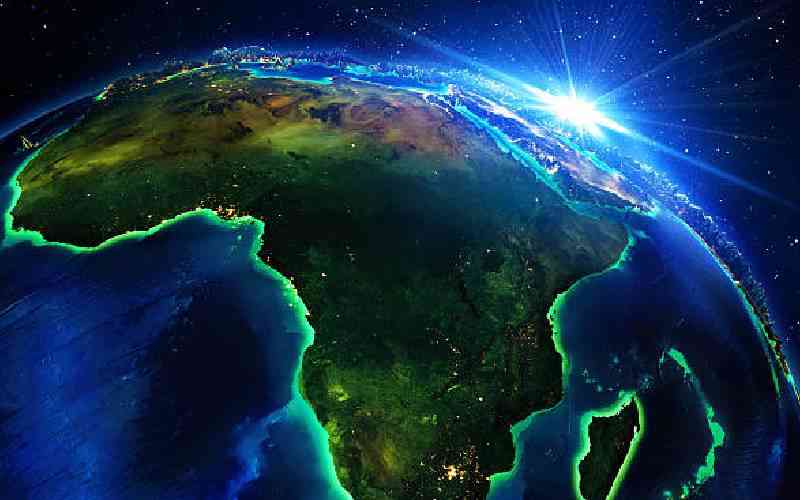 In a world dislocating itself, competing extra-continental forces give African states paternalizing attention.
They summon African leaders to their capitals for pep-talks on how to behave towards them or their respective rivals. The assembled leaders then look like naughty school children in need of regular reminding of good international behaviour that favours the host.
With the host playing school headmistress in morning parades, the summits are usually full of platitudes about the host's supposed good intentions for Africa and warnings about the dangers of interacting with the host's competitors.
The United States, is one of the global powers that summon African leaders but it did not start the habit. Its geopolitical surrogate, Japan, did it through TICAD summons which others competed to copy.
China, with its FOCAC outshone the others and appeared to threaten their interests in Africa. The US, among those threatened, tried to reassert its depleting global influence by claiming to lead the world only to have increasingly few countries to lead.
Still, the US joined the competition to lead the Africans. As vice president, Joe Biden saw Barack Obama summon African leaders in 2014. He too summoned African leaders in 2022 to 'advise' them on Russia and China. Over 40 leaders obeyed the Biden call and flew to Washington.   
The image of African leaders being summoned like children for school-mummy-like advice or dressing down worries thoughtful Africans. In Nigeria, Biden's US-Africa summit bothers Kayode Soremekun, former vice chancellor of the Federal University Oye Ekiti (FUOYE), into noting that while Africa is not important to the United States, the relations was one of power and weakness.
Given that in the "internal dynamics of US political system … many blacks continue to be consigned to the margins," Soremekun asked whether Africans can summon Biden.
Such concerns point to shortages of strategic thinkers to help anticipate consequences and to shape policy in the direction of African interests; think tanks might assist.
Kenya has at least two of the think tanks, Global Centre for Policy and Strategy (GLOCEPS) and Inter Region Economic Network (IREN). The purpose of think tanks, said Ambassador Dennis Awori in a GLOCEPS event, is to influence policy positively. That influence largely depends on good strategizing and whether policy makers accommodate fresh ideas or are stuck in complacent "we know syndrome".
The potential in the two year old GLOCEPS, for instance, is in provoking and tapping into the security and diplomatic minds of people like former police Inspector General Joseph Boinnet and former Army Commander Augustine Njoroge. On its part, IREN seems fascinated by the phenomenon of global dislocations and geopolitical realignments.   
IREN points to a 'New Game' in the global power play in which big powers are not the only players. In the New Game, it appears, 'fear' is the driving force which enables all types of 'fear' to generate high levels of distrust in the existing domestic and international systems.
The concern, therefore, is what countries, particularly in Africa, can do about that 'fear' in order to minimise its harmful effect. Each big country in its 'security strategy' documents, for instance, stresses the fear of the unknown and of trusting the un-trustable. It then seeks ways of reducing dependency on supposed friends and rivals.
Similarly, fear drives African countries into fearing being swallowed in emerging big-power rivalries. For African states, the New Game entails unknown threats which force them to prepare to claim their geopolitical space in a dislocated but realigning world. Not all have shown that capacity.  
If fear is the driving force in global realignment, each state needs to find its geopolitical niche. In doing so, and being aware of world dislocations, it should develop ability to balance competing forces.