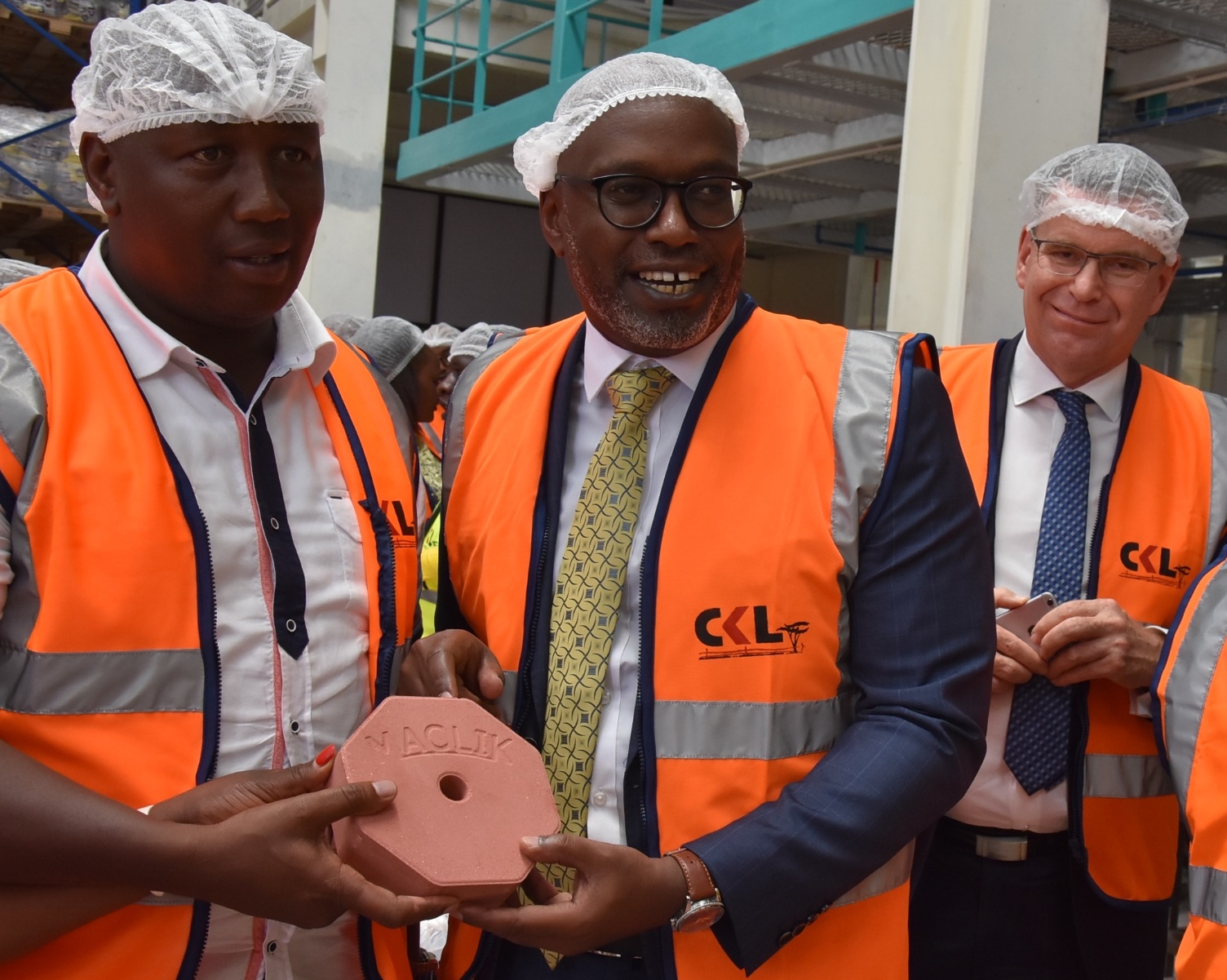 Animal Health Company Cooper K-Brands has opened a Ksh700 million factory at Tatu City in Ruiru, Kiambu County, as part of its expansion programme to increase the production of nutritional supplements for livestock and boost revenue.
Cooper K-Brands Group Managing Director Mucai Kunyiha said the plant will be used to manufacture mineral salts and nutritional products for dairy cattle and poultry.
The venture has been funded through external financing from Africa Agriculture and Trade Investment Fund (AATIF) and internal cash reserves.  The factory has capacity to produce two tonnes of products per hour.
The new plant will produce Maclik dairy salt, which was unveiled on Sept. 18th, and Kupa Kula mineral brands. Maclik is a mineral supplement product that provides essential minerals to dairy and meat animals at different stages of production.
Cooper-K Brands is known locally for brands such as Maclik Super, Maclik Dry Cow, Maclik Beef, Maclik XP and Maclik Mineral Brick.  Others are Kupa Kula, Coopers milking salve, Grenade and dewormer products such as Nefluk and Nilzan Super, Nilzan Bolus and Nilzan.
The MD said the launch is a key step for CKL towards its corporate goal of enabling Africa to be a global leader in food production. The launch of the new plant comes at a time when the government has prioritised manufacturing as one of its Big 4 Agenda.
"This new initiative is aimed at meeting the nutritional and production needs of livestock farmers in Kenya and within the region. "The company has expanded its capacity and capability to manufacture and improve Maclik and other nutritional supplements," said Kunyiha during the launch.
Relocating Manufacturing Plant
 Dr. Thomas Duve, the Director AATIF Regional Funds, said they are willing to fund good investment opportunities in the country.Duve revealed that AATIF will be extending a loan facility of $4 million to finance establishment of new CKL offices.
"We are very confident that what we fund is going to be of impact to the lives of small-scale farmers and that is why we are in the business," he said.The plant is seated on 5.7 acres of land and will have a workforce of 20 people. Currently, the company has about 200 employees in Kenya, Uganda and Rwanda.
The Company also plans to relocate its manufacturing plants from its main offices in Loresho, Nairobi to Tatu City in Kiambu County.