Apple iOS 13 to restrict Facebook and WhatsApp background app access
Apple's next operating system update has taken privacy to be a renewed focus. One new feature in iOS 13 that seems centered on user privacy could have sweeping consequences for messaging and online call apps. In iOS 13, Apple will restrict apps to run voice over Internet protocol (VoIP) in the background when the programs are not actively in use.
This change is slated to roll out when iOS 13 is released in September and many apps that offer VoIP services currently run in the background, which will need to be rewritten to adjust to Apple's upcoming rules. Though, app developers will get a grace period of up until April 2020 to comply.
Apple has been putting privacy at the front and center of its business, especially as many tech companies make headlines for data breaches or misuse of personal information like we saw Facebook's recent privacy issues.
iOS 13 will include multiple updates centered on giving users more control over how and when apps can get their information, such as one-time location sharing and a "Sign in with Apple" system. It will let users log in to apps and services without revealing an email address.
"Sign in with Apple" a direct competitor to the Sign in with Facebook button that has jumbled the web for years allowing Facebook to collect information on third-party services its users log into.
The feature guards the users by Apple's Face ID 3D login system on iPhones and iPads.
"Data collection is limited to the user's name and email address, and Apple's private email relay lets users receive email even if they prefer to keep their address private. Apple will not track users as they interact with your app," the company said.
"All accounts are protected with two-factor authentication for superior security, and Apple will not track users' activity in your app or website," said Apple.
When it is necessary for data to leave your device to be processed or stored in the cloud, Apple would let you know and give you the ability to control it.
Messaging apps that offer VoIP calling (Voice over Internet Protocol) typically utilize an 'always-on' behavior so that they can connect calls quickly. Yet they also collect information about what users are doing on their devices.
Thus restricting the programs that can simply be open at any time on apple's mobile hardware, fits the narrative Apple is crafting about being a trusted place for customer privacy in an increasingly untrustworthy industry.
Undoubtedly this move will impact many apps to make some big changes. Possibly the most obvious apps impacted by the update will be Facebook's Messenger and WhatsApp programs.
Both these apps give users the option to make calls, and they run in the background of a smartphone so that they can quickly connect calls.
The Information first reported on the story, and a representative from Facebook said that the company is in talks with Apple about this development.
The representative said, "The changes to the upcoming iOS releases are not insignificant, but we are in conversations with Apple on how best to address. To be clear, we are using the PushKit VoIP API to deliver a world-class, private messaging experience, not for the purpose of collecting data."
It is not yet clear if Facebook's reps think they can convince Apple to reverse their direction completely, or if they will be looking for a longer grace period to rework apps.
Facebook's track record for privacy issues is not good, and it may not have data collection as the explicit purpose of its VoIP programs. However, that doesn't mean the social network isn't doing so.
Facebook got the scrutiny of the Federal Trade Commission, along with a $5 billion settlement and closer oversight, over charges surrounding misuse of user data.
The firm also stored email-address lists and collected email passwords from its users this spring. Furthermore, many people have the experience of seeing weirdly accurate or timely targeted ads when they use Facebook's services.
The change, which Apple quietly announced at WWDC 2019, marks another punch in its ongoing feud with Facebook and other services that rely on data collection to make money.
In January, after a TechCrunch report, Apple took drastic action against Facebook by removing the social media giant's certificate for its Enterprise Developer Program after it uncovered that Facebook was improperly using it to distribute apps that monitored user activity. Although that wasn't Facebook's first Apple breach.
Apple is also working on new security features to safeguard your photos and videos from hacking or third-party apps from reading your information.
Apple CEO Tim Cook says, "iOS 13 is twice as faster than iOS 12. The idea is to give Apple users a more agile and secure experience."
The changes will be implemented in the expected September rollout of iOS 13 and Apple is providing some leeway to app developers, giving them until April 2020 to comply. If they don't, it might be safe to suppose that these apps could be excluded from the App Store.

Reads
158
OPPO Find X2 to launch in 2020 with Sony Sensor, Snapdragon 865
One of the most beautiful, most eye-catchy stand-out phone of 2018 was the OPPO Find X. In my review I called it a statement phone: made as proof of OPPO's advancements in design, and in production, but not as a device for people to actually buy. Though my review wasn't taken positively both by the company and a couple of readers, it was a fact given the price point of the device, the status of the company then, and the essential things the device lacked.
Well, the OPPO Find X2 is expected to launch in the first quarter of 2020. And with such news, given it has been two years, there will be lots of expectations. So much that I hope whatever they've been working on all this while, actually pays off.
The device is confirmed to come with the latest most powerful chip – the Snapdragon 865, and rumored to feature the all new Sony sensor that comes with a new dual-pixel technology that should help with achieving high-speed focus, high-resolution, high-sensitivity, and high dynamic range.
OPPO has said they'll be going all in on the screen of the Find X2. This is where there'll be major emphasis. So we should expect a higher res display with a higher refresh rate. I hope they go with 120Hz.
Given it'll be the company's most premium phone of 2020, we should also expect more of OPPO's technology on the device. Perhaps insane fast charging speeds, and a new way to hide the camera. Perhaps this will be the company's first phone with an under-the-screen selfie camera.
I hope OPPO will get it right this time round in terms of the asking price versus the specs and features. I want to see fast wireless charging, and a proper IP rating. But I also don't want it to lose that wow factor of the original Find X.
---
Infinix S5 Review:
Samsung has already sold 1 Million Galaxy FOLDs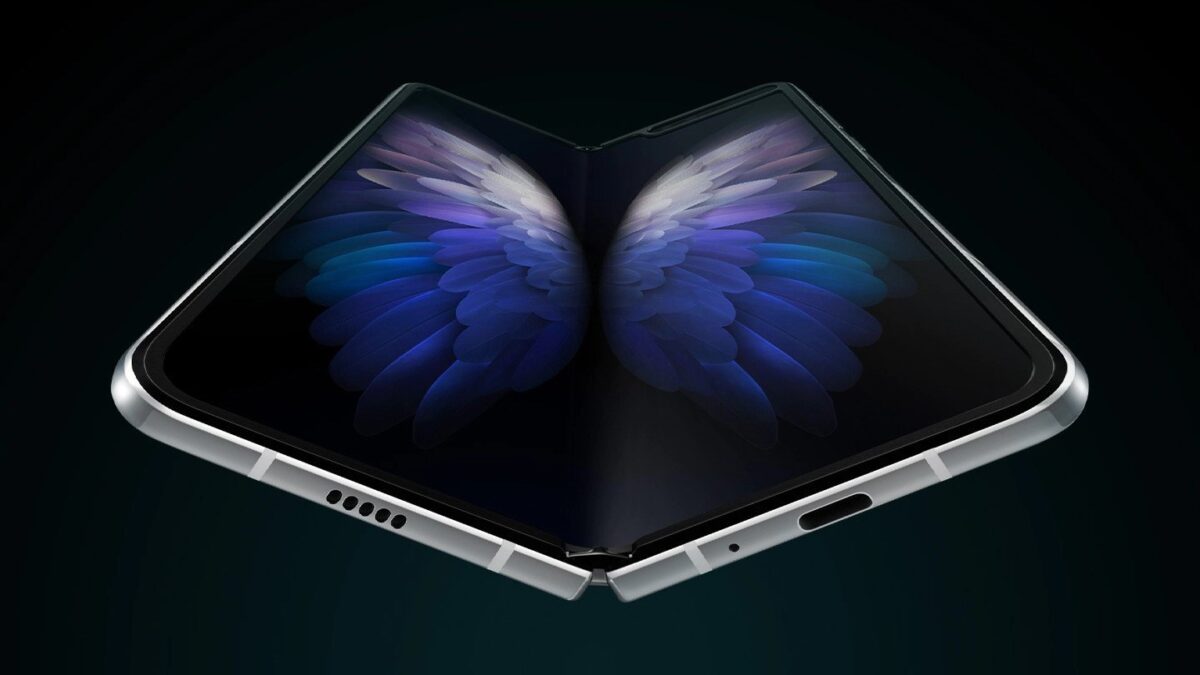 You'll remember when Samsung brought the Galaxy FOLD to Kenya, all the units they'd brought sold out. This was unexpected given the device in Kenya costs way over KES. 200,000.
Well Samsung Electronic's President during TechCrunch Disrupt has said they've managed to sell one million Galaxy FOLDs this year. Yes. ONE MILLION units for a $2000 phone!
There's two way I can view this news:
Wow – Foldables are the next thing. The sales are proof enough
Nooooo – This may justify even higher prices for next year's flagships.
Now, to break down these two view points:
WOW – I believe Foldables will be everywhere in the future. I don't know how it'll happen. Neither do I know what format they'll be in. But I know that crazy things in tech end up happening one way or another.
Are the Galaxy FOLD sales proof? Yes, and No.
Yes,
a. because why else are these many people buying?, and
b. because Samsung did a good job to make a first-gen beta device actually good for use.
No,
because rich people will buy anything crazy priced – including bananas with duct tapes.
NOOOO – I hope companies don't take this as an excuse to make even more expensive crazy flagships in the next year. This isn't a major major concern anyway because, budget phones sell, a lot! And they're getting really good.
According to reports, Samsung plans on selling over 6 Million Foldable devices in 2020. How they'll do this I can't wait to see. I am guessing they'll launch two new products that will be more affordable.
I am looking forward to all the knock offs and copy-cat affordable foldables that will be launching in the next months. I know they'll be there, and I can't wait to see just how good or bad they'll look. Currently, if you want a cheap Foldable phone, you should check Pablo Escobar's brother's new phone that costs just $350.
---
Infinix S5 Review:
Africa is at the forefront of an energy revolution-Azuri Technologies
"Africa is at the forefront of an energy revolution," Azuri Technologies CEO, Simon Bransfield-Garth told TechMoran adding that Africa is leading in the adoption of solar energy just as it did with mobile money.
"Africa is leading in the adoption of solar, in the West, people already have the grid, just in the same way if we didn't have petrol, we would be driving electric cars," he said. "Africans don't know they are technology pioneers but they really are."
Though Simon might be more opportunistic as a solar entrepreneur, Africa really needs an energy revolution. In sub-Saharan Africa, almost 600 million people have no access to electricity and the electrification rate in rural areas is as low as 14% according to the World Bank. Expanding the dark continent's access to electricity through grid, mini-grid, and off-grid solutions is a key element to not only governments but innovative firms such as Bransfield-Garth's Azuri Technologies.
Age of free energy
Bransfield-Garth's firm has so far connected about 460,000 households in Kenya and 10 million people across its markets in Africa. These customers have fully paid for their systems and are now enjoying free energy. the real revolution, Azuri sees happening when it reaches 20 million people with free energy by 2022. The bulk of these free energy customers will be on Azuri's 10W & 50W solar systems.
Azuri Technology's entry-level product features a 10 watt solar panel and long life Lithium Iron Phosphate batteries, with LED technology to light a whole rural household for 8 hours per night and a USB port for phone mobile charging. The 10W package worth $230 and comes with four LED solar lights, a torch, a phone charging unit and an FM radio.
The second package is a 50W package with a 50W solar panel, a solar TV, 4 LED solar lights, mobile phone charger, a portable FM radio and a rechargeable solar torch.
Kenya is Azuri's largest market since launch in 2012, but the firm has since expanded into Uganda, Tanzania, Zambia and Nigeria. Azuri sees potential in almost all countries on the continent with an unlimited potential of solar capacity (10 TW) according to the International Renewable Energy Agency (IRENA).
To catalyse the transition to renewable energy, the African Development Bank recently launched the New Deal on Energy for Africa with an overarching goal of universal energy access in Africa by 2025. in the Deal, the Bank aims to connect 75 million people to off-grid systems and provide 150 million households with access to clean cooking energy.
Azuri is moving fast and leaving no home in the dark using an agent network across its markets and appointing agents from among the villages who know the people's energy needs and their buying power.
Replacing the functionality of the grid
"When we started in 2012, essentially you had a small light and the role of that light was to replace the kerosene lamp but now we've got a 32 inch TV running on 12 hours a night, so essentially you have a full day of power just as you would have on the grid," said Bransfield-Garth.
The firm has moved from the functionality of the torchlight to replacing the functionality of the grid and has been adding more capability to support more household equipment using solar power such as TVs, phone charging, fans, fridges, shaving kits etc. Azuri Technologies is moving to a place where customers can power all their day-to-day items using solar power.
With an estimated 10 million people who have fully paid their solar PAYGO systems and are not paying for solar energy anymore, Azuri expects to see the number double by 2022.
In Western economies, the grid is popular than solar because people had the grid before solar technology existed and the grid has rolled out to more people there than in Africa due to cost.
The cost of connecting people to the grid is way more than connecting to solar and even governments are supporting solar technologies to connect as many people as possible instead of waiting for the grid unlike five years ago when governments thought solar was a kind of an alternative before they connected people to the grid.
With its recent funding round, Azuri says half of the money it raised will be going into Tech as it's a very tech-centric business and there's a lot of tech going on in the company.
"Azuri is one of the foremost companies using AI, we are the only company with AI in our yellow boxes, to make sure the customer gets energy all the time," said the chief executive. "One of the things that make Azuri unique is because we have been able to manage to make progress without having to raise as much money as our counterparts. One of the ways of doing this working partners so that we don't reinvent the way we do business again."
AI is important in two ways
For Azuri, AI is important in two ways. IA in the box means it can deliver affordable products and energy to the customers reliably. AI is used for its customer management such as customer payment behavior to see if a customer can move to a bigger system.
AI also helps Azuri monitor when there is no light in their systems to provide better energy management and lighting experience. AI is also being used in Azuri water pumps, crop insurance among others.
Using AI, Azuri is able to know a customer's usage patterns, the variation of sunlight depending on region, season and cloud cover among others. Also using AI, Azuri gets to "learn" the customer's power usage patterns and optimizes light brightness, battery charging, and load conditions to ensure the system delivers the best possible match to the customer's typical daily requirement for a given level of available sunlight.
Azuri's patented HomeSmart technology allows it to distribute its energy to appliances depending on usage. For example, if a customer typically uses the system in the morning as well as the evening, the system will automatically slightly dim the lights in the evening on days when there is less sunshine to ensure there is still power available in the morning.
Moving beyond solar
Azuri also works with microfinance institutions to provide finances for seeds. Azuri is also working with the government, through its recent-issued energy-efficient policy to make solar affordable and available to more people in the country. The firm also aims to push for a better tax environment, especially on imported solar devices and solar-powered equipment like TVs, fans, and fridges.

Reads
45