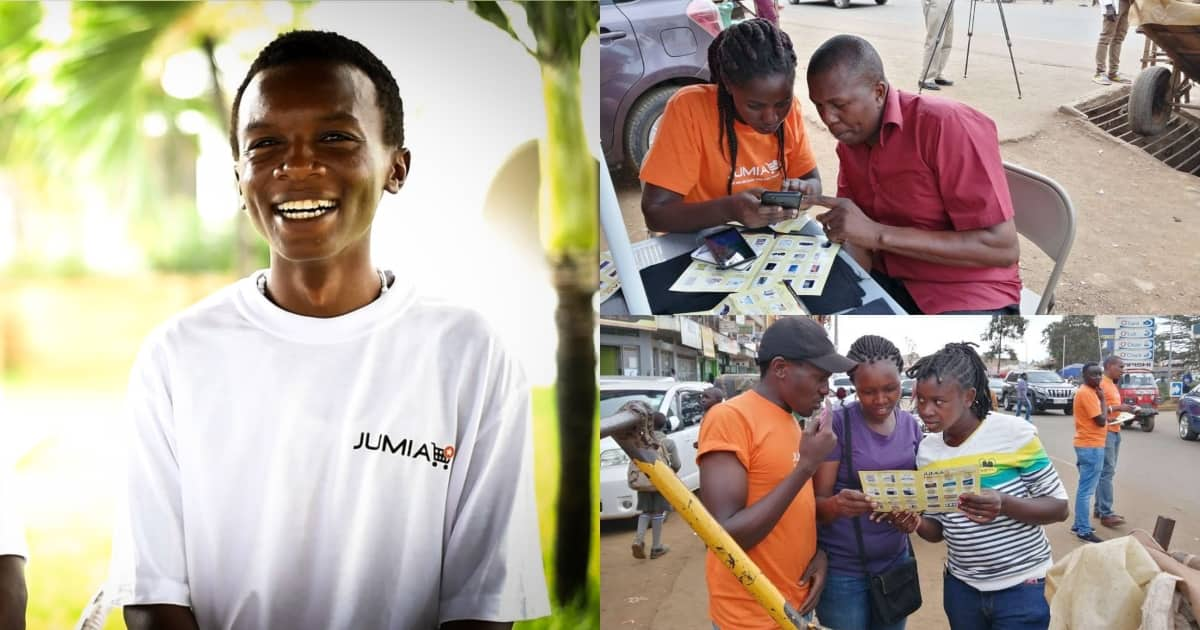 – JForce agents earn handsome commissions by finding clients who want to buy goods on Jumia
– When a customer makes an order through an agent, they are recorded under JForce account and this guarantees the respective consultant commission from sale(s)
– Jumia can deliver the item(s) directly to the buyer or the JForce agent may deliver it to the new owner
– The work does not require any capital as the merchandise is provided by Jumia and the agents become their own bosses
– Francis Njeri is a Mombasa based JForce consultant and he has managed to earn up to KSh 98,000 in monthly commission
When Francis Njeri was also almost completing his studies at Nairobi based Technical University of Kenya (TUK), he was anxious and not sure if he could handle the harsh realities of life.
Just like his agemates, it quickly dawned on him that he needed to secure a job so that he could stop being dependent on his parents.
However, prospective employers, Njeri says were downsizing their workforce in a move to remain afloat citing tough economic times.
He knew it was going to be a tough ride before landing a sustainable job. This compelled him to think critically and start looking for a source of income before he could be released to the cruel world.
In 2016, one year before graduating, he met a group of friends who introduced him to JForce, an online platform that allows users to be sale consultants and earn commissions.
JForce is run and managed by Africa's largest e-commerce platform Jumia. Consultants earn commissions by placing orders and delivering goods to customers.
Subscribe to watch new videos
After registering on JForce, Francis used the platform to purchase goods for himself, friends and family and he started earning commissions instantly.
"At first, I assumed that I will become rich overnight following commissions from heavy sales. However, my first pay was only KSh 277 after I bought a phone and a flash disk.
I felt discouraged but decided to soldier and consequently, the number of customers who shopped on Jumia through me started to increase," said Francis.
The entrepreneur's customer-base expanded spontaneously and in 2018, he managed to earn a monthly commission of up to KSh 98,000.
This was during the Black Friday period that is commemorated every Friday of November. During this time, shoppers get ridiculous discounts on a variety of goods sold on Jumia.
According to the budding businessman, proceeds from the JForce consultant job have guaranteed him monthly income which has greatly improved his lifestyle.
Apart from being a sales consultant, Francis also has his own business that deals in ladys' bags branded as Wanjeri Enterprises.
He says the platform has huge and untapped potential; which if well exploited by many youths, will cushion them from the dwindling jobs crisis witnessed in the country, especially in the formal employment sector.
According to a report published in March 2019 on "How online marketplaces can power employment in Africa," e-commerce has the capacity to create up to 3 million new jobs by 2025.
The study describes e-commerce platforms like Jumia as avenues with an invaluable role in spurring economies such as Kenya and thus playing a key role in giving impetus to President Uhuru Kenyatta Big's Four agenda.
"To ensure that online marketplaces achieve their full potential, governments need to create a healthy environment in which these businesses can not only thrive but also deliver inclusive economic growth in underserved regions and advance national development goals.
We suggest a three-pronged approach that fosters a mutual understanding of both the opportunities and concerns of the public and private sectors, involves sharing of resources, and builds the right technological infrastructure and governance systems," the report reads in part.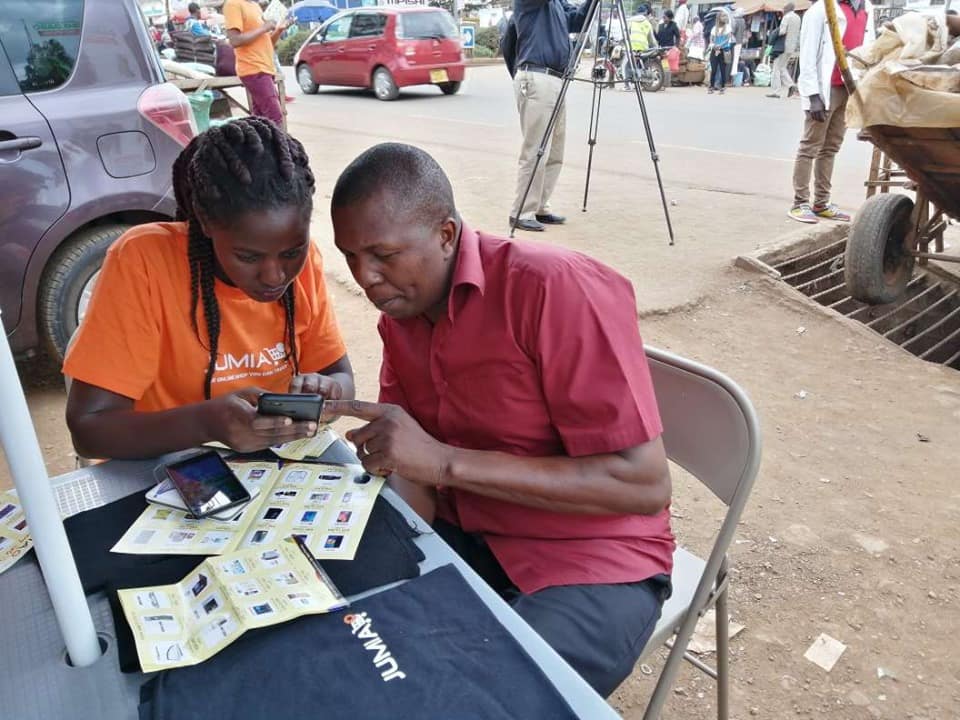 According to Head of JForce Stanslaus Barth, there are more than 20,000 JForce consultants across the country.
Barth, nonetheless, states that the number is still small and can not meet the growing market demand.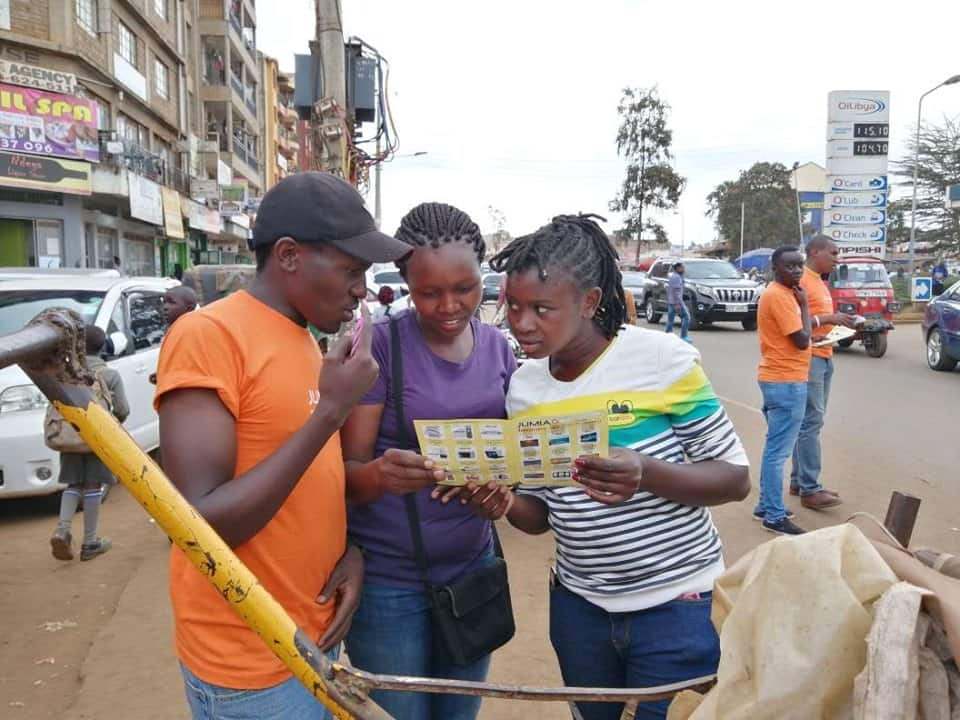 He urged the youth to register to be JForce agents as a full-time job or part-time undertaking and get a guaranteed chance to earn handsome commissions.
"Anyone can become a JForce agent and sell on Jumia since the job does not require any capital and one gets the chance to be their own boss.
Agents have an edge of getting more customers since it's easier for family, friends and other people to have confidence in a consultant they see and know than in a company they don't see physically," stated Barth.
(Sponsored)