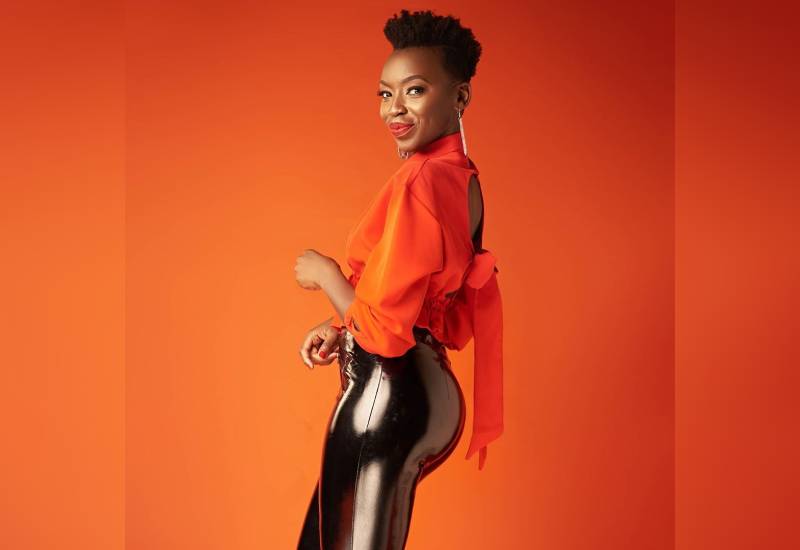 When I started using makeup as a young adult, I would sleep in it and that started ruining my skin. That's when I learnt that it's important to let my skin breathe and to always wash off the makeup before sleeping.
So I started using Himalaya Neem Face wash and St. Ives Face Wash to take off the makeup and I've been using them for years now. Most recently I added Micellar water to the arsenal. It leaves my face feeling fresh after the cleansing.
When buying beauty products, I consider products that are made for African dry skin. Also, I no longer wear makeup every day. I only wear it for special occasions. And I have seen my skin look better for it.
That said, my everyday skin care essentials include aloe vera gel by the Aloe Pura Laboratories. The gel protects my skin from cold or heat and keeps it looking and feeling moisturised. For further moisture, I will spritz either some rose water or the Mac Prime Fix spray.
I love the Fenty Beauty foundation and powder. Whenever I use it, I get a polished natural look. There is also quite nothing like a swipe of mascara to perk up the eyes. I love Sephora and Maybelline long lash lines.
However, when I don't want to put in much effort into my look but still want to look great, I use the Mac Studio Fix Powder on my face. It elevates my look without trying hard. I throw it on without any foundation and it works.
Also, the Fenty Beauty lip gloss, especially the silver and gold shades, give the lips that shine and pop a girl needs.
To lift up my spirits when having a rough day, or when I need a pick-me-up, I will have a spa treatment and a full body massage. When that is out of reach, I will go for a pedicure and foot massage. This quick fix always does the trick.
 I drink a lot of water. I know that the hydration keeps my skin looking great, makes my digestion seamless but the greatest benefit has been reduced headaches. Try it.
I went natural with my hair about two years ago. I fell in love with all of Marini Naturals hair care products because they help me manage my terribly kinky natural hair. Since I started using the brand, my hair is so much more manageable and actually feels and looks good and most importantly is softer.
Like every other woman, smelling good is important to me. I am a huge fan of fragrances. At the moment, I am using Givenchy's Dahlia Divin and Rituals. I have several fragrances to match my mood.
Oui A L'amour by Yves Rocher is for my chill work days, Lancôme's La Vie Est Belle is for night time or busier and important work days. I also love Miss Dior. It makes me feel good and confident. I could tell a story about each one of my perfumes.