Chinese billionaire Jack Ma steps down as executive chairman of Alibaba ▷ Kenya News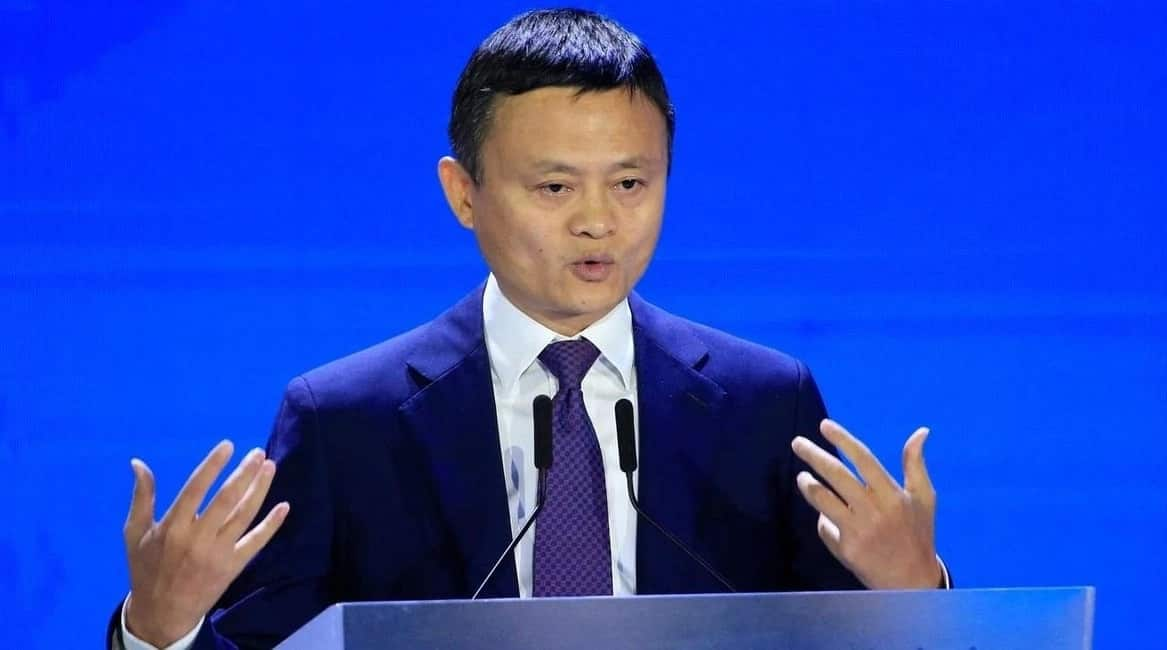 – Jack Ma retires from his role at the e-commerce giant at age 55
– He said he will dedicate most of his time in running philanthropies in rural areas
– He retains a 6.22% share and will remain on the board of directors until 2020
– Ma was replaced by the company's lower-profile CEO Daniel Zhang
China's richest man and chairman of giant e-commerce Alibaba has stepped down from his role at the company.
Jack Ma stepped down from his role as he marked his 55th birthday and handed over leadership to lower-profile Daniel Zhang, the company's chief executive officer and an accountant by training.
READ ALSO: Wagombeaji 23 waidhinishwa na IEBC kuwania kiti cha ubunge cha Kibra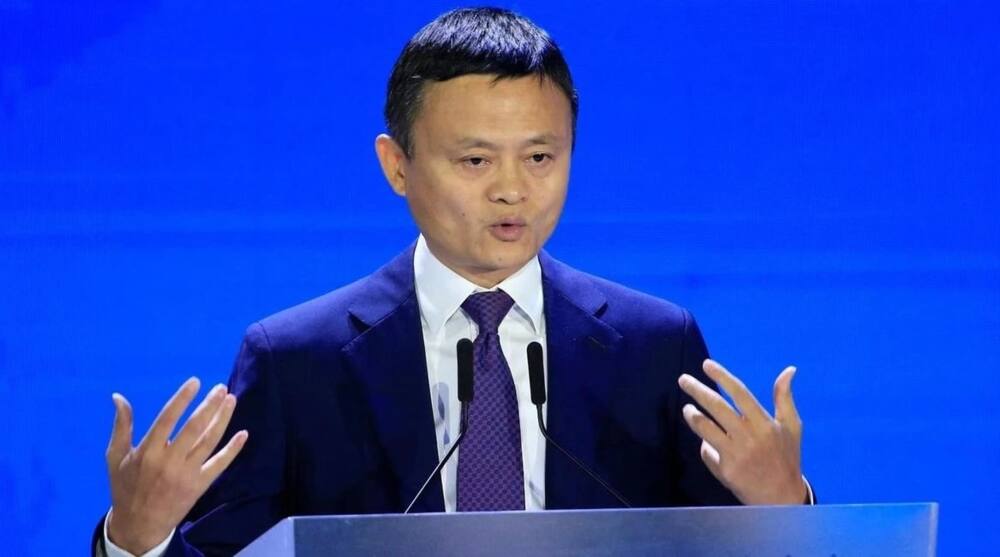 READ ALSO: Mau Forest: Big fish in trouble as DCI boss Kinoti hands over case files to DPP Haji
However, the billionaire and founder of Alibaba will not leave the company any time soon as he will retain 6.22% share and will remain on the board of directors until an annual shareholders' meeting in 2020, as reported by the Guardian.
After the meeting he will become part of the governing body of 38 members that is separate from the board.
Ma announced his plans to retire at 55 in 2018 when he said he would celebrate his birthday at a sports stadium in Hangzhou, where he founded the company 20 years ago.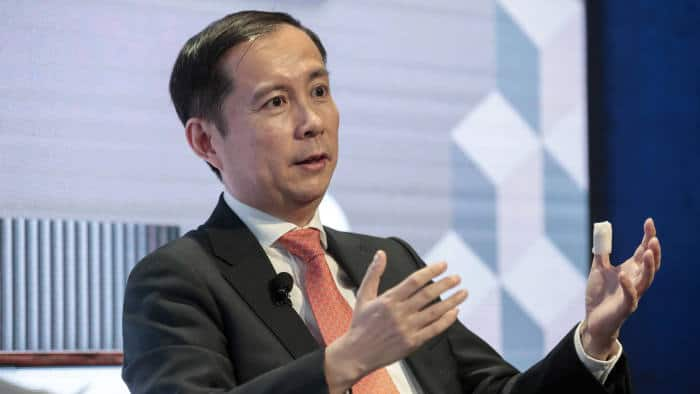 READ ALSO: Victor Kinuthia bags interview with international radio station after being trolled over poor English
A community party member and former English teacher, Ma said he will dedicate much of his time in his philanthropic activities especially focusing on education in rural areas.
"I still have lots of dreams to pursue. Those who know me know that I do not like to sit idle. The world is big, and I am still young, so I want to try new things," said Ma in a 2028 open letter when he announced his plans to retire.
According to Forbes, Jack Ma's net worth is estimated to be KSh 3.8 trillion ($38 billion), making him China's richest man. The company is now valued at KSh48 trillion ($480 billion).
READ ALSO: Moses Kuria awashauri wanasiasa kutotangazia umma wakati wanapotishiwa maisha
Born to a poor family in the eastern Chinese city of Hangzhou, Ma began his career as a teacher.
He bought his first computer at the age of 33 and was surprised when no Chinese beers turned up in his first online search for "beer".
He tried his luck in business but failed two times before he convinced his friends to invest in his online marketplace.
It marked the beginning of Alibaba in 1999 and the company struggled for years to get off the ground.
Over the years, Alibaba has grown from an online marketplace into an e-commerce giant with interests ranging from financial services to artificial intelligence.
Do you have a groundbreaking story you would like us to publish? Please reach us through news@tuko.co.ke or WhatsApp: 0732482690. Contact Tuko.co.ke instantly
Subscribe to watch new videos
Comments
comments
Africa to post negative growth for first time in 25 years : The Standard
Covid-19 is driving sub-Saharan Africa towards its first recession in 25 years. 
According to the latest Africa's Pulse, a biannual update on the region published by the World Bank, growth is forecast to fall from 2.4 per cent last year to between negative 2.1 per cent and negative 5.1 per cent in 2020.
In its analysis, the World Bank expects Covid-19 to cost the region between $37 billion (Sh3.9 trillion) and $79 billion (Sh8.4 trillion) this year.
SEE ALSO: China virus cases spike, 17 new infections reported
The factors behind this drop in revenue include disruptions to trade, especially for countries that rely heavily on commodity exports; a drop in foreign financing as sources like remittances and tourism dry up; and the disruption to business as governments institute measures that restrict consumption.
"The Covid-19 pandemic is testing the limits of societies and economies across the world, and African countries are likely to be hit particularly hard," said Hafez Ghanem, the World Bank's vice president for Africa, in a statement yesterday.
"We are rallying all possible resources to help countries meet people's immediate health and survival needs, while also safeguarding livelihoods and jobs in the longer term – including calling for a standstill on official bilateral debt service payments, which would free up funds for strengthening health systems to deal with Covid-19."
For More of This and Other Stories, Grab Your Copy of the Standard Newspaper.  
The bank wants African government to put in place social safety nets that would boost food security, help workers who get laid off, and support small and medium businesses.
It recommends that regional policymakers institute measures that are cognisant of their economic realities, especially a reliance on the informal sector, high debt levels that limit their fiscal options, and their generally low operational capacity to respond to the health crisis.
SEE ALSO: China confirms virus spreading between humans

Are you suspecting that you have coronavirus? Before you rush to the hospital, do this quick easy self-assessment test. #StayHome #WashYourHands HERE.
Related Topics
Comments
comments
$35b in ticket refunds pushes airlines further to turbulence
The unprecedented shut down of the aviation industry has left airlines holding a prospective bill of up to $35 billion as refunds to passengers for sold but unused tickets.
The bill triggered by the covid-19 crisis, will further put pressure on airline reserves with new analysis by the International Air Transport Association IATA, predicting that airlines could drawdown as much as $61 billion of their cash reserves during the second quarter ending 30 June, 2020. They will also post a net loss of $39 billion for the quarter.
"In addition to unavoidable costs, airlines are faced with refunding sold but unused tickets as a result of massive cancellations resulting from government-imposed restrictions on travel. The second quarter liability for these is a colossal $35 billion. Cash burn will be severe. We estimate airlines could be burning through $61 billion of their cash balances in the second quarter," IATA says.
Brazil, Canada, Columbia and the Netherlands have tried to help their airlines by allowing them to offer passengers travel vouchers in place of cash refunds.
Kenya Airways has already appealed to the government for a cash bailout in order to stay afloat. Almost all categories of staff have taken a pay cut too.
Uganda Airlines halted plans to open new regional routes after the airspace was closed. Rwandair too has ground its fleet
Pierce Brian, IATA's chief economist said the impact of covid-19 on quarter one revenues would be limited because it was not until mid-February that disruptions to air travel became pronounced.
"We started the year strongly and it is not until February that we saw revenues begin to struggle," he said during a conference call on March 31.
IATA which has projected a 38 per cent dip in demand and full year losses of $252 billion for 2020, also says that the fall in demand will peak during the second quarter which will see a 71per cent drop year on year.
However, the continuation of cargo services will limit the fall in revenues to 68 per cent.
Variable costs are expected to fall by 70 per cent, tracking a 65 per cent reduction in the number of aircraft flying and sharp drops in the price of jet fuel. However, fuel hedging contracts that were based on pre-crisis projections will see airline fuel costs fall by just 31per cent.
Equal to roughly half of a typical airline's cost profile, fixed and semi-fixed costs, are expected to fall by a third as carriers watch the bottom line while trying to preserve the workforce that will be required fora future recovery.
IATA's director general and chief executive Alexandre de Juniac says without immediate intervention, the industry's cash position will be precarious.
"Airlines cannot cut costs fast enough to stay ahead of the impact of this crisis. We are looking at a devastating net loss of $39 billion in the second quarter. The impact of that on cash burn will be amplified by a $35 billion liability for potential ticket refunds," he said.
IATA welcomed the mix of relief measures to the industry that have been announced by countries such as Colombia, the United States, Singapore, Australia, China, New Zealand and Norway.
The US announced a $2 trillion economic stimulus package more than $50 billion of which will go to airlines.
Comments
comments
UAP Old Mutual CEO Peter Mwangi Resigns
The Board of Directors of UAP Holdings has announced that Peter Mwangi, the CEO of its Nairobi-publicly trading Group has resigned to pursue new interests, with effect from 14th April 2020. 
In a statement, the group's board chairman Dr JB Wanjui noted that "Peter's departure is a regrettable loss, but we wish him nothing but the very best as he embarks on the next phase of his career."
Peter is credited with the integration of the UAP Old Mutual Group including Faulu Microfinance Bank Limited and the entrenchment of a strong governance culture which has translated to improved performance of the underlying subsidiary companies.
Mwangi, who has led the East African business for five years, will be succeeded from 15 April 2020 by Arthur Oginga who currently serves as the Chief Operating Officer for Old Mutual Africa and over the last two years has been the Acting Chief Financial Officer for UAP Old Mutual based in Nairobi. 
Comments
comments