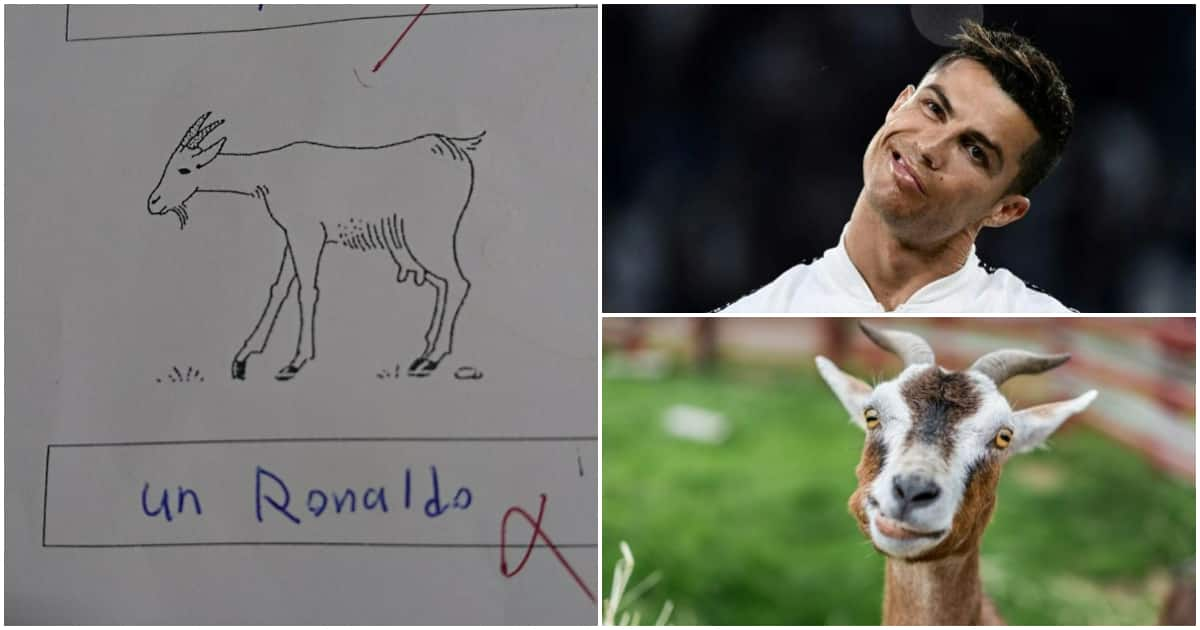 – Cristiano Ronaldo is undoubtedly one of the greatest football stars of all time
– A student was presented with a task to provide answers and he opted to do something creative by including Ronaldo
– The 15-year-old Nabil also included Mesut Ozil in his answers
Cristiano Ronaldo is no doubt among the top ranked football stars the world has seen in the last decade.
The Juventus forward has won laurels both in Portugal colours and various clubs he has played for, resulting in a rivalry with Barcelona talisman Lionel Messi in the last 10 years.
However, a student, who opted to name Cristiano Ronaldo alongside an image of a goat during his French exam failed to make the cut by a single mark.
According to a SPORTbible report, 15-year-old Ahmed Nabil was handed a task to provide the names of different animals in the paper, but rather than pen down an answer in line with the question, he opted to include the five-time Ballon d'Or winner in one of his answers.
"It was a French exam I did two years ago. For me personally, it was a very hard test and one of the sections was: write the meaning of every animal we show you but in French," " Nabil was quoted as saying to SPORTbible.
"I couldn't remember what a goat was called in french, so I thought I'd do something creative and make a couple of my mates laugh instead of just leaving it empty," he added.