Dr. Pimple Popper Removes 'Jellyfish' Leg Lipoma In New Youtube Video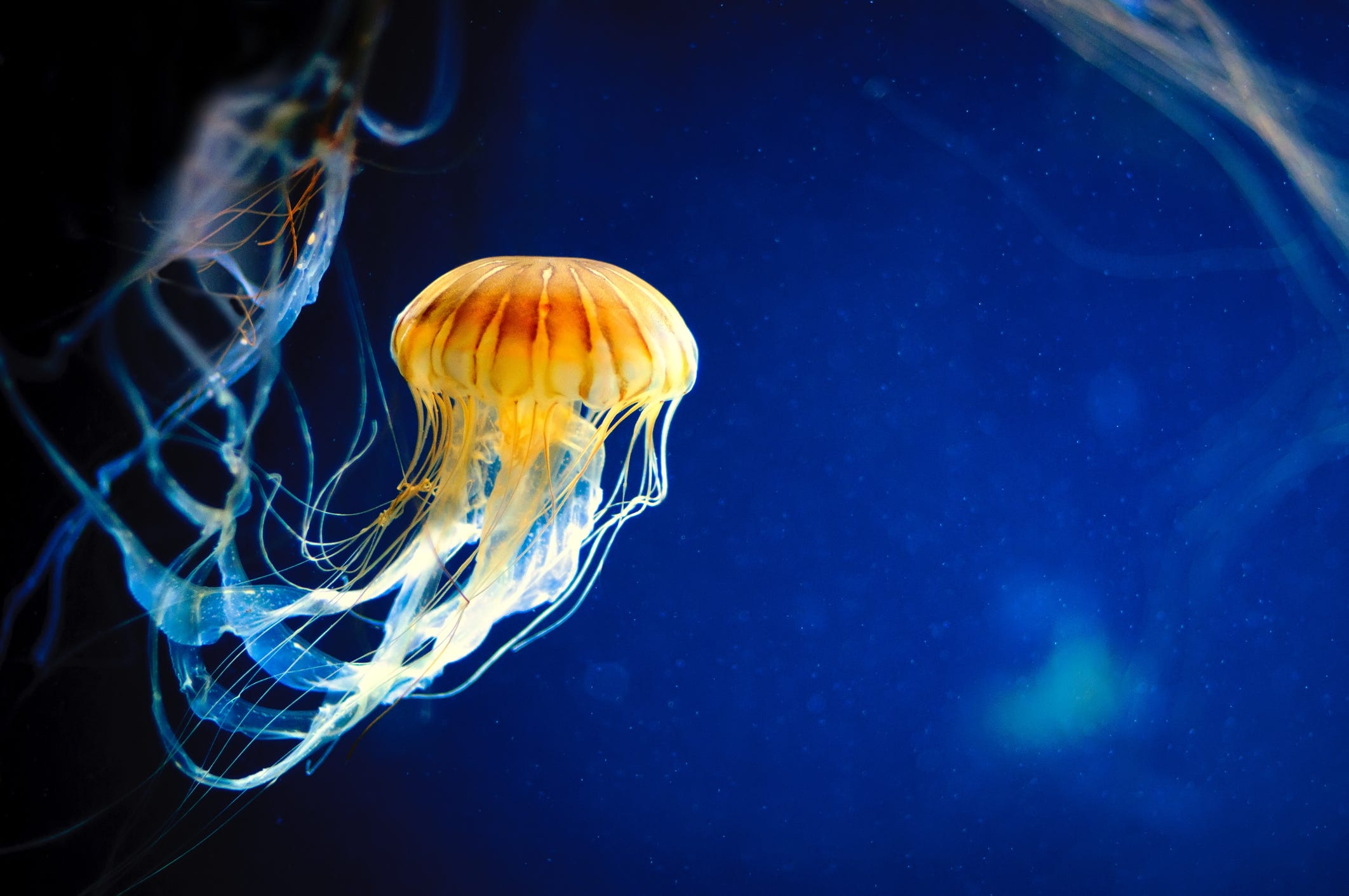 Dr. Pimple Popper huge mystery lump on a woman's leg in her latest Youtube video.
The bump dangles off the woman's inner thigh and Dr. Pimple Popper predicts it is a lipoma.
Dr. Pimple Popper uses her scalpel, scissors, and tweezers to remove the lipoma, which comes out looking like a jellyfish.
---
After taking the weekend off from sharing new pops, Dr. Sandra Lee, MD, aka Dr. Pimple Popper, is back online. She brings a new video to Youtube that more than makes up for lost time. The bump is massive, and if you liked her jiggly lipoma removal, you will love this one.
Dr. Pimple Popper's new video is a full 13 minutes of pure popping action, and comes with the clever title, Bump and Circumstance. The video starts out with Dr. Pimple Popper assessing the mystery bump located right below her patient's butt. She doesn't give a diagnosis just yet, but she gets a good first impression. Her patient has had the bump for five years, but it doesn't look like it will last much longer.
The clip jumps ahead to surgery time, and Dr. Pimple Popper is ready with her scalpel. "I guess you'd rather me do this than somebody else," the doc says to her patient. Dr. Pimple Popper slowly slices around the base of the bump. She predicts the bump is a lipoma or a big giant skin tag, but still doesn't raise any alarm.
Dr. Pimple Popper switches to scissors to separate the bump from her patient's leg completely. "I don't feel anything," the woman says. "Good, good that's the way we like it," Dr. Pimple Popper responds.
Dr. Pimple Popper calls the lipoma a 'jelly fish' because of its shape. Not only did it pop out of the woman's leg and dangle off, it also has tendrils that grew underneath the skin. Dr. Pimple Popper takes her tweezers and dug around looking for more pieces of the lipoma.
After Dr. Pimple Popper stitches up her patient, she goes back to show off the lipoma. Dr. Pimple Popper says: "Here's your friend. Want to see it? It's a little jellyfish."
No matter what she calls it, this lipoma is long gone. Dr. Pimple Popper had to work for every last satisfying bit.
Comments
comments
Turkish Women Cup to prepare Starlets for AWCON qualifier – KBC
Harambee Starlets head coach David Ouma says he will use the Turkish Women Cup to prepare his team for the African Women Cup of Nations qualifier match against Tanzania.  
The team has been training at the Camp Toyoyo grounds in Nairobi and is expected to leave the country for Turkey on Monday next week.
With only two days left before the Turkish Women Cup kick-off, Harambee starlets head coach has expressed his confidence that the team will deliver positive results. They will Northern Ireland in their first match of the Competition on Wednesday next week.
The provisional squad consisting of 24 players, intensified training at camp Toyoyo, where they thrashed  Chapa Dimba Nairobi region winners Beijing Raiders 6-0 in a friendly match.
Get breaking news on your Mobile as-it-happens. SMS 'NEWS' to 20153

The team will conclude its preparations by participating in a mini tournament at Ongata Rongai on Saturday.
This will be the second time the team has earned an invitation to play in Europe after their 2016 International soccer tournament outing in Spain where they finished an impressive fourth. Other countries expected to compete in the tournament include; Hungary, Venezuela, Hong Kong and Romania.
The team which only consists of local players will be looking forward to securing themselves a position in the squad that will feature in the Africa women's Nations Cup qualifier matches.
The final squad of 21 players will be named before the team jets out to Turkey on Monday.
Tell Us What You Think
Comments
comments
Mother-in-Law From Hell! Kenyan Woman Narrates How Her Mother-in-law Pooped At Her Door Step
Mother-in-laws are said to be cold-hearted, unkind, unwelcoming, cruel, strict, abusive and even crooked creatures from hell. Most of them are the kind of species you'll never want to interact with on this earth. They make their daughter-in-laws' lives miserable and if you thought the many sad tales you've heard about them are wrong, wait until you read the story I'm about to write.
There are some who are good (30%) but the rest (70%) are devils. From mistreating, torturing and being abusive to their daughter-in-laws, mother-in-laws are the reason why many marriages don't last for long. She will turn you into a slave, gossip mate and use you to harm/hurt others, woe unto you if you fail to abide by her rules.
Well, a Kenyan woman has left many shocked after she revealed the worst things her mother-in-law has ever done to her.
The woman is a mother of three adorable boys, but her mother-in-law is not happy with her. She is still following the old traditions where one was expected to give birth to children of both genders or else, one was excommunicated or forced to 'marry a younger woman who would bear her husband children' so as to please the community.
This woman revealed that her mother-in-law has been mistreating her and calling her all sorts of names just because she doesn't have a female child. The satanic mother-in-law recently pooped her doorstep and told her to wipe it using her hands because she "could not bear them a girl".
"I have had enough of this world. I am a mOther of three boys. My mother-in-law has always insulted me because I don't have a dAughter but this evening the worst has happened, she came and pooped at my doorstep and smeared some on the door and said "panguza hiyo sababu ulikataa kunizaa" (wipe that because you refused to bear us a daughter) and I believe that this is pure witChcraft. What should I do?' wrote the stressful woman.
Ladies, have you encountered such mother-in-laws? How do you deal with them? Leave a comment in the comment box below.
Comments
comments
 Here Is Pastor Pius Muiru's  Beautiful Daughter 
Ladies and gentlemen, I know this is the news you have waiting for, for the longest time.
Well, meet Princess Maa, the beautiful daughter of famous city preacher Pastor Pius Muiru of Maximum Miracle Centre.
She is one of the coolest, calm, collected, and God-fearing pastors children around.
Pastor Muiru's daughter is not as popular as Preacher Kanyari's daughter or the Kiuna's, as she has always kept away from the public eye, and that's why little is known about her.
Unlike her counterparts who thrive on controversy, the innocent daughter of Pastor Muiru prefers spending time in her parents' church or at the studio doing photoshoots.
Just like her mother, Princess is also sexy, beautiful, and charming.
Comments
comments