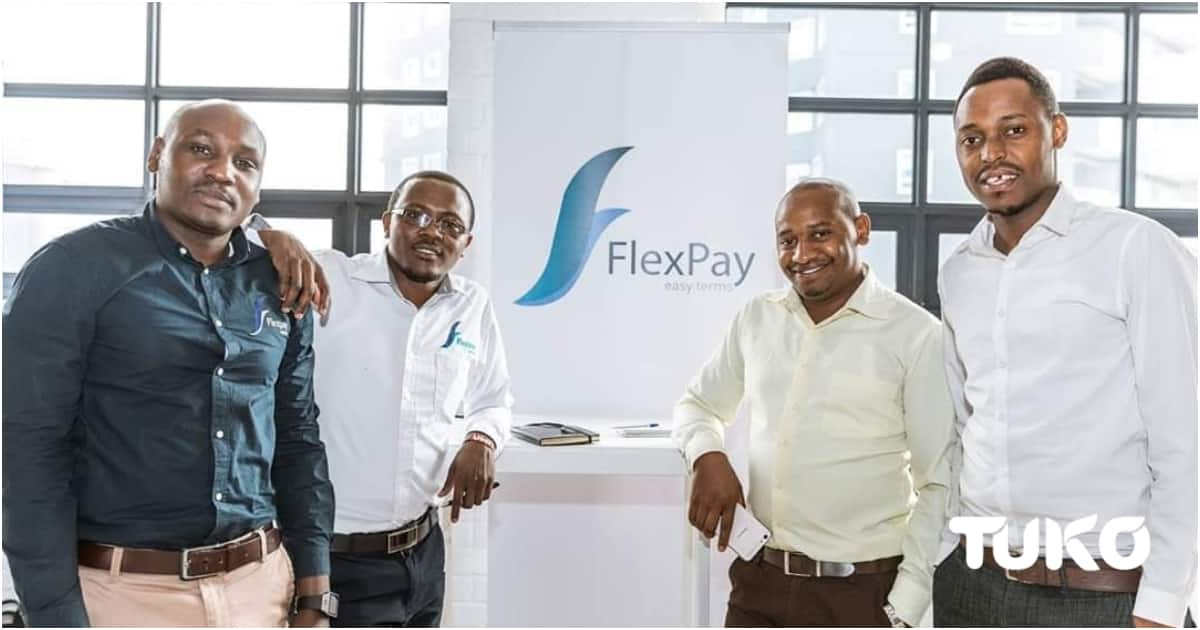 Google and Amazon-backed Kenyan tech firm FlexPay Technologies has emerged as one of the most valued fintech startups in sub-Saharan Africa.
FlexPay which prides itself on being the first ever Kenyan-born tech company to automate layby market in Africa recently closed a startup financing deal of undisclosed amount, thrusting its current valuation to KSh 2.5 billion (US$25 million) by a Japanese VC-fund focusing on fintech startups in East and West African markets.
The company was co-founded by award winning techpreneurs Richard Machomba, Johnson Mwangi, Martin Maina and Dennis Mwangi in late 2014 but officially went live in 2017.
Prior to the new valuation, the startup had earlier on held pre-seed funding close from Google, Breegafund and TechStars after it was listed among fintech startups selected to attend Techstars & Barclays and Google launchpad, world-class business accelerator programmes in Capetown and Lagos, Nigeria, in 2017 and 2018 respectively.
FlexPay provides a simple, safe and secure way for individuals and businesses to make and accept flexible, installment payments dubbed layby or Lipia Polepole in Swahili.
"We are a microPayments technology solution. Our solution allows customers to purchase a wide variety of products from offline and online stores. At 0% interest, they are able to pay in installments over time, easing the burden of putting all the money down upfront.
On the other hand, we help businesses accept flexible payments from customers with ease, increase sales, and boost cash flow," said Machomba who doubles as the company's CEO.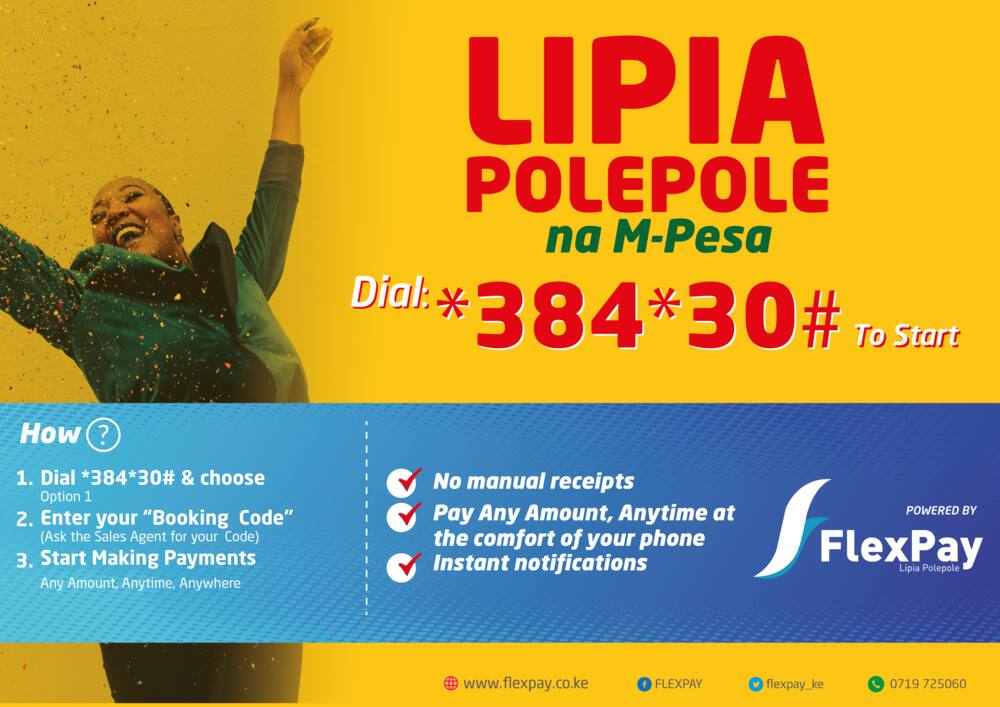 The CEO further noted their community of shoppers had grown to over 200,000 strong.
They have equally worked hard to onboard more than 300 retailers including east Africa's largest retail chain Tuskys supermarket, Von Hotpoint and Patabay.
"FlexPay is also proud to announce an introduction of APIs for online platforms integration dubbed LIPIA POLE POLE button which has already been integrated to www.http://www.tuskys.com, http://www.tuskys.com, http://www.patabay.co.ke and www.zawari.co.ke. This is in pursuit for creating affordability of essential goods and services to a broader online market.
For traditional e-commerce merchants looking to transition into a modern-based online platform model, one of the most daunting obstacles being the high bounce rate of customers. The introduced Lipia PolePole button will no doubt aid in increasing online conversions," explained Gituma who is the managing director.
He added FlexPay or Lipia Polepole programme is an excellent way to keep customers, drive store traffic's conversion and foster consumer loyalty.
"When your customers know that they can purchase products using Lipia PolePole, then they will be less likely to pass up a chance to buy that furniture or a handbag they have been eyeing, or that refrigerator," the MD said.
Introducing the Lipia PolePole programme into your business comes with plenty of other benefits.
The FlexPay system, Gituma added, offers a seamless process from deposit to pick up and also enables you to manage all your business transactions centrally.
"For the customers, FlexPay plan facilitates locking in today's purchase price rather than risking inflation, pushing the price higher before you can save up enough money for the purchase," he said.
Subscribe to watch new videos
(Sponsored).
Source: Tuko