How YouTube makes money from fake cancer cure videos : The Standard
BBC 17th Sep 2019 09:17:26 GMT +0300
YouTube's algorithm promotes fake cancer cures in a number of languages and the site runs adverts for major brands and universities next to misleading videos, a BBC investigation has found.
Searching YouTube across 10 languages, the BBC found more than 80 videos containing health misinformation – mainly bogus cancer cures.
Ten of the videos found had more than a million views. Many were accompanied by adverts. The unproven "cures" often involved consuming specific substances, such as turmeric or baking soda. Juice diets or extreme fasting were also common themes. Some YouTubers advocated drinking donkey's milk or boiling water.
SEE ALSO :Why your dream is in your hands
None of the so-called cures offered are clinically proven to treat cancer. Appearing before the fake cancer cure videos were adverts for well-known brands including Samsung, Heinz and Clinique.
YouTube's advertising system means that both the Google-owned company and the video makers are making money from the misleading clips.
In January, YouTube announced they would be "reducing recommendations of borderline content and content that could misinform users in harmful ways such as videos promoting a phony miracle cure for a serious illness."
For More of This and Other Stories, Grab Your Copy of the Standard Newspaper.
But the company said the change would initially only affect recommendations of a very small set of videos in the United States, and does not apply in languages other than English.
The BBC search covered English, Portuguese, Russian, Arabic, Persian, Hindi, German, Ukrainian, French and Italian.
SEE ALSO :5 tools that put you ahead when making shareable videos
We found, for example, that in Russian, a simple search for "cancer treatment" leads to videos advocating drinking baking soda. Watching these videos in turn led to recommendations for other unproven "treatments" such as carrot juice or extreme fasting.
Erin McAweeney, a research analyst at the Data & Society institute, explained that because YouTube's algorithm recommends similar videos to the ones you have just watched, it is continuously "carving a path" from one video to the next, regardless of the credibility of the advice offered within. "Someone can start out on a credible video and be suggested to watch a juice cure video next. A recommendation system doesn't know credible from non-credible content." McAweeney said.  
We are undertaking a survey to help us improve our content for you. This will only take 1 minute of your time, please give us your feedback by clicking HERE. All responses will be confidential.
Related Topics
YouTubeCancerMaking money on youtubeSocial MediaFinancial Standard
Kind man offers to help single fathers with Christmas goodies for kids ▷ Kenya News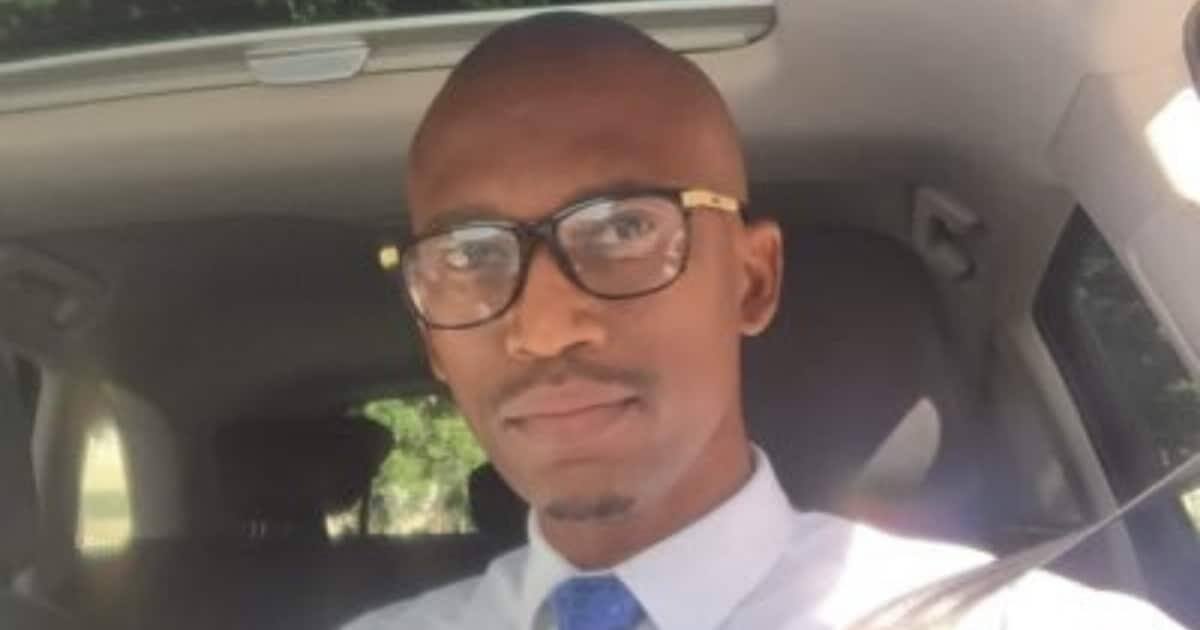 – A man has offered to help single dads around Durban, South Africa this Christmas
– Sihle Mazibuko posted on his twitter handle asking fathers who were unable to buy their children gifts to DM him
– Sihle said his aim was to put a smile on these children's face
A man has become an online sensation after he reached out to single fathers who couldn't afford to buy Christmas gifts for their children and offered to pay for them himself.
Sihle Mazibuko had earlier posted on his tweeter handle calling out single dads who were low on cash but wanted to spoil their kids so as to put a smile on their faces.
READ ALSO: Mike Sonko summoned in Voi court on Wednesday for assaulting senior police officer
READ ALSO: Senator Moses Kajwang wants Murkomen, Kilonzo Jnr barred from representing Sonko in graft case
His tweet went viral with the majority of the users praising him for his kind act.
Twitter user Tsholo94 said:
"This is so sweet!"
JablileAzande said:
"Act of kindness, may God bless you"
DragonLady_SA said:
"You are so kind. God bless you"
KakazaNomfundo said:
"You will be blessed hundred fold for your good deeds!"
Laboentsa said:
"Good South Africa needs people like you"
READ ALSO: Baringo: 2 dead, 15 hospitalised after eating githeri
In Kenya, Nyali MP Mohammed Ali alias Moha Jicho Pevu kicked off the Christmas mood with gifts for police officers in his constituency.
The outspoken politician took to his social media where he shared photos gifting the officers with the animals as well as KSh 100,000 in appreciation for their dedication to service delivery.
Do you have a groundbreaking story you would like us to publish? Please reach us through news@tuko.co.ke or WhatsApp: 0732482690. Contact Tuko.co.ke instantly.
Nairobi governor Mike Sonko chaotic arrest | Tuko TV.
Subscribe to watch new videos
AfDB Commits €345 Million to Kenya and Tanzania
Kenya and Tanzania will benefit from African Development Bank (AfDB) €345 million financing package for road construction support representing 78.5% of the total €399.7 million project cost.
Furthermore, AfDB says that the projects will touch over three million citizens in Tanzania and Kenya.
In Kenya, the bank supports Mombasa-Lunga Lunga/Horohoro road with the European Union (EU) contributing a grant of €30 million, 7.7% of the total project cost to GoK.
On the other hand, the funds will fund phase I of the Tanga-Pangani-Bagamoyo road in Tanzania.
This first phase involves the construction of 175 km of road sections:  the 121 km Mkanga-Pangani road section in Tanzania and the 54 km Mombasa-Kilifi road section in Kenya.
Furthermore, the project will also link the ports of Dar es Salaam, Tanga and Mombasa, and stimulate the blue economy in coastal areas.
East African transport corridors network, connecting Kenya and Tanzania will benefit producers, manufacturers and traders, farmers and fishermen with improved access to local and regional markets.
Moreover, there are spillover benefits for landlocked countries Democratic Republic of the Congo, Burundi, Rwanda, Uganda and South Sudan that depend on Mombasa as gateway to global markets.
The road crosses regions with high rates of youth unemployment. In light of this, the project includes a vocational training component for 500 unemployed youth (half of them women) to acquire marketable skill and improve their economic prospects.
Related
37 African Countries to Benefit from ADF's $7.6 Billion Fund
Garissa 50 MW Solar Plant Connected to National Grid –
The President presided over the commissioning of the Garissa 50 MW Solar farm constructed at a cost of KSh13 billion.
According to Xinhua, China Jiangxi Corporation for International Economic and Technical Co-operation (CJIC) designed and built the plant in conjunction with the Kenya Rural Electrification Authority (REA).
Read Also: Kenya ranked third in renewable energy capital investments
The solar farm is the largest in East and Central Africa placing Kenya as a leader in renewable energy.
Speaking at the commissioning ceremony, President Kenyatta said that the solar farm indicates broader strategy to harness 400MW from the vast solar resource.
Moreover, President Uhuru opines that Garissa town and its environs will have a stable power connection.
Related:
Africa's First Hybrid Renewable Energy System established in Meru