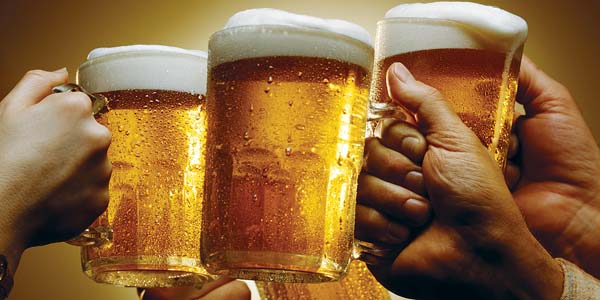 The Embu County Assembly on Tuesday passed an amendment that seeks to make it legal for residents to consume alcohol 24 hours a day as a way to protect the county's vulnerable youth from addiction to illicit liquor.
Trade Committee Chairman Lenny Masters Mwaniki's amendment which was backed by a majority of the Members of County Assembly (MCA's) changes official alcohol consumption designated hours from 5 pm-3 pm to 24 hours, Monday- Friday.
Residents will now be able to drink themselves to the ground all day as long as they do it in hotels, lodges and members' clubs.
Conversely, supermarkets and wines & spirits will be allowed to sell alcohol between 10 am and 8:30 pm while nightclubs will be permitted to sell drinks between 2 pm and 3 am.
Bars and pubs will now be open for business between 11 am and 11 pm during weekends and gazetted holidays (stress on gazetted).
Contributing to the proceedings, Evurore MCA Duncan Mbui said that opening bars as early as 3 pm will give government agencies ample time to inspect compliance with regulations.
"This will also provide an avenue for county enforcement officers to scrutinise business permits in good time," said Mbui.
"By increasing drinking hours, we are not condoning alcohol abuse but our eyes are set on rescuing our youth from harmful illicit liquor," added Mbeti North MCA Peter Murithi.