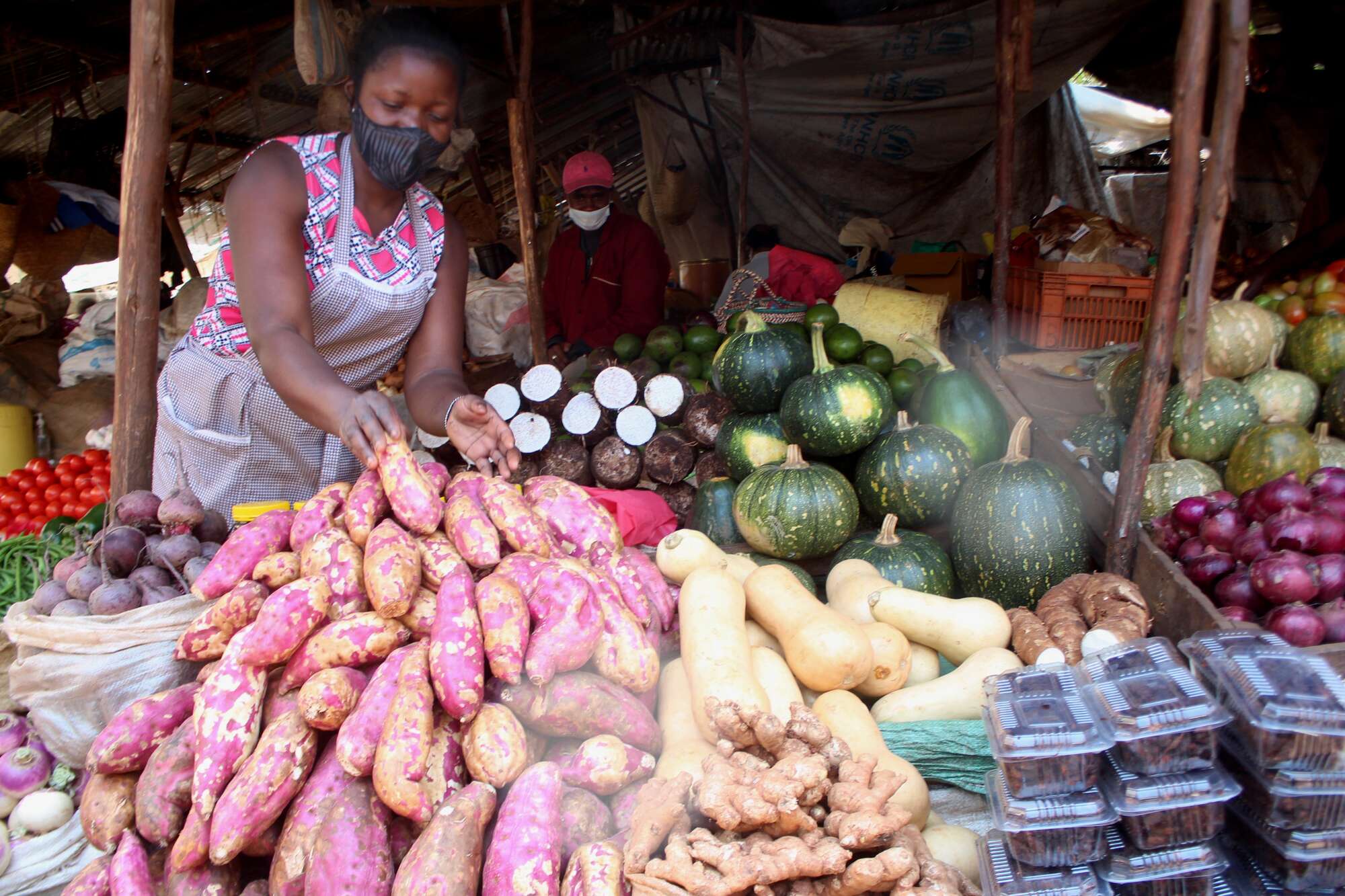 Inflation drops for the third straight month to 9pc
Tuesday January 31 2023

Kenya's inflation rate has declined for the third consecutive month to 9 percent in January, from 9.1 percent posted in December, marginally easing the cost of living pressure on households.
The Kenya National Bureau of Statistics attributes the decline to a slowdown in the rate of food inflation after the food and non-alcoholic beverages index recorded a 12.8 percent rise year over year for the month.
But at 9 percent, the cost of living is still above the government's highest target of 7.5 percent.
Individual food items have continued to post a month-over-month drop in prices with the cost of commodities such as potatoes, onions, maize and sukumawiki easing off by 3.8, 2.3, 1.4 and 1.3 percent respectively.
The price of certain foods including beef with bones and tomatoes have nevertheless defied the trend to rise by 0.8 and 8.1 percent respectively from December.
Housing, Water, Electricity and Gas prices were also up from last year to rise by 0.3 percent as the cost of 50 units of electricity rose by 0.5 percent to Sh1023.16 on the backdrop of higher surcharges including the fuel cost charge and the foreign exchange fluctuation adjustment.
The cost of 200 units of electricity similarly rose by 0.4 percent to reach Sh5,278.44 in the same period.
Other notable price increases in the month covered bus fares despite the pause in maximum pump prices on January 14 and tuition fees for pre-primary, primary and secondary schools.
The decline is a major relief after peaking at a record five-year high of 9.6 percent in October.
Previously, the inflation rate had been on a steep rise since March when it moved from 5.6 percent to 9.2 percent in September.
The recent trend of disinflation in the past three months saw the Central Bank of Kenya pause further interest rate hikes as it observed cooling prices with future expectations of an even slower rate of food inflation supported in part by expected duty-free imports on maize, sugar and rice.
"The Committee noted that the impact of the further tightening of monetary policy in November 2022 to anchor inflationary pressures was still transmitting in the economy," the CBK said on Monday.
"Additionally, the MPC noted that this action will be complemented by the recently announced government measures to allow limited duty-free imports on specified food items, which are expected to moderate prices and further ease domestic inflationary pressures."
The apex bank left the benchmark lending rate at 8.75 percent to end a run of two consecutive rate hikes in September and November last year.