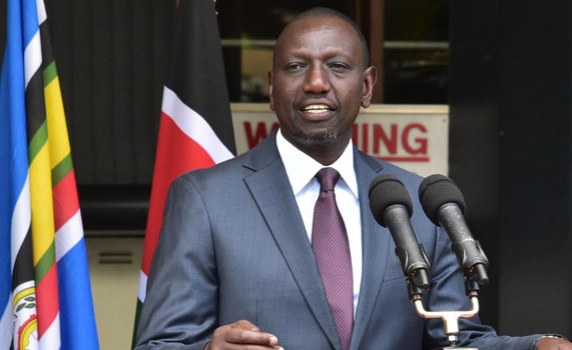 Nairobi — President William Ruto now says 800,000 Hustler Fund loan borrowers have defaulted in their payments.
Speaking during the Kenya Police Sacco 50th anniversary in Nairobi, the Head of State urged Kenyans to pay on time in order to increase their loan limit and savings.
"Of those who have borrowed, 800,000 are behind schedule in terms of payment but I am sure they will catch up. We are now building a pool of savings because we are now almost at a billion shillings and it is not yet 3 months. We want to build a sense of savings in Kenya because development and investment is a function of savings," President Ruto said.
The head of state also announced that six million hustler's loan borrowers will have their loan limit increased on Saturday.
He said 18 million Kenyans have enrolled for the fund with 14.2 million having borrowed and were promptly servicing.
"15 million Kenyans have borrowed and 14.2 million are servicing their loans regularly and we have lent 17 billion shillings to these members. For the last two months members of the hustler's fund have also saved 850 million shillings," President Ruto said.
"Out of the 14.2 million who have been servicing their loans regularly, six million will have their limit increased from Saturday."
During the event, President Ruto officially opened Kenya Police Sacco Stadium in South C, Nairobi County.
The Hustler's Fund is one of President William Ruto's Flagship Project and was launched on November 30, 2022.
The aim of the fund is to help Kenyans especially ordinary Kenyans to have access to affordable loans and start up small and micro businesses so as to improve their living standards
For one to qualify for the fund, one must be a Kenyan Citizen who is 18 years and above, own an identity card and have a registered phone number by either Safaricom, Airtel or Telcom.