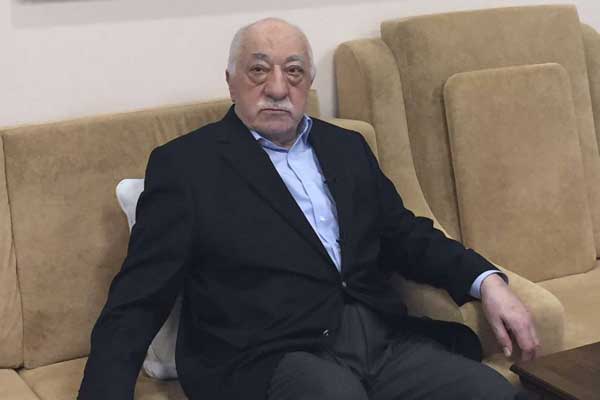 Kenya in global spotlight over seizure, deportation of Turk
Wednesday June 02 2021

A nephew of exiled cleric Fethullah Gulen remains in the custody of Turkish security services after he was captured in Nairobi and deported to Turkey, turning the spotlight on Kenya's human rights policies.
Mr Selahaddin Gulen, a nephew of the US-based Islamic preacher who is accused of organising a coup against President Recep Tayyip Erdogan, was picked from Kenya last month where his wife Serriye works as a teacher.
Foreign Affairs Principal Secretary Macharia Kamau did not answer calls by the Business Daily over the matter that oddly places Kenya among the few countries that had yielded to Turkey's ongoing efforts to round up suspected dissidents living abroad over the 2016 failed coup attempt.
Several countries such as the US, Germany, the UK, Poland, Brazil, Greece, Montenegro, Bosnia, and Romania have rejected Turkish extradition requests. The Kosovo government in 2018 sacked two top security officials for carrying an illegal arrest and deportation of six Turks.
The targeted cleric, whom the US government has refused to deport to Turkey for lack of sufficient evidence, is associated with many educational institutions globally including six Kenyan schools operating under the name of Light Academy and Light International School.
The schools, based in Nairobi, Mombasa, and Malindi, were set up in 1998 by the Omeriye Foundation and offer the Kenyan 8-4-4 curriculum as well as the British curriculum. The Turkish government in 2016 formally asked Kenya to shut down the schools — a request Nairobi did not honour.
The younger Gulen, who has Turkish citizenship and permanent US residency, has been accused of belonging to an outlawed organisation headed by his uncle. He arrived in Kenya on a tourist visa in October last year, according to a report by The New York Times that saw his court affidavit.
He was arrested by the immigration officials shortly after arriving in the country based on a "red notice" alert issued by Interpol for a purported child molestation case. However, Mr Gulen, according to the affidavit, said he was acquitted of the charges in 2008.
Mr Gulen told the High Court that Turkish authorities were keen on subjecting him to political persecution as they have done to the members of his extended family.
He is believed to have disappeared last month just days before his case came up for hearing, he vanished while on his way to the headquarters of the Directorate of Criminal Investigations (DCI) on Nairobi's Kiambu Road, according to his lawyer Jotham Arwa.
"It was a requirement of his bail that he should appear every Monday to confirm that he was still within the jurisdiction," the lawyer said in an interview with Turkey's Anadolu news agency.
Turkey considers the Gulen movement a terrorist organisation, dubbing it the Fethullahist Terror Organisation.
President Erdogan has over the years cracked down on thousands of individuals believed to have links with Gulen. Thousands of State employees have been suspended or sacked for allegedly being sympathisers of the cleric. The arrest of Selahaddin Gulen rekindles memories of another high-profile arrest of a Turkish national on Kenyan soil two decades ago.
A former Kurdish rebel chief Abdullah Ocalan was captured by Turkish security agencies in Nairobi on February 16, 1999, blindfolded, handcuffed, and put on a flight to Turkey.