Kenyan-Born Wangechi Mutu Makes History in US as Her Sculptures are Exhibited at Iconic New York Museum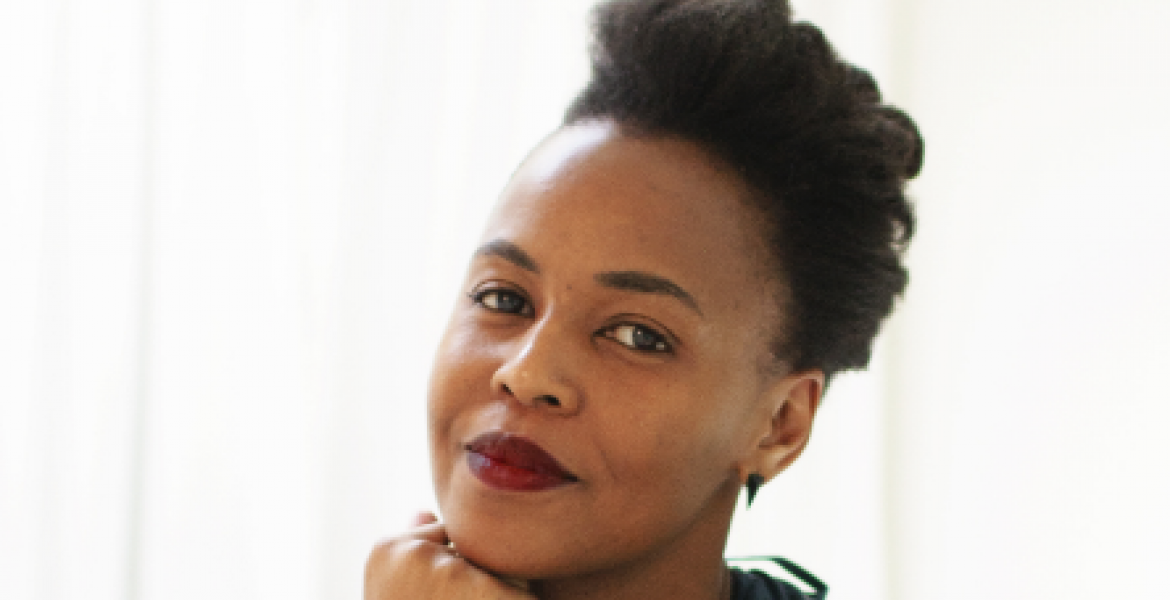 Kenyan-born Wangechi Mutu made history last week after four of her majestic sculptures were unveiled at The Metropolitan Museum of Art (The Met) in New York.
This was the first time ever an installation has been made at the entrance of the iconic museum in its 117-year history.
Dubbed 'The NewOnes, will free Us', Mutu's commissioned project features four bronze sculptures titled The Seated I, II, III, and IV (2019). The sculptures will be displayed until January 12th, 2020.
 "As with all of her work, these pieces engage in a critique of gender and racial politics that is as pointed as it is poetic and fantastic."
"With The NewOnes, will free Us, the artist has reimagined a motif common to the history of both Western and African art: the caryatid, a sculpted figure, almost always female, meant to serve as a means of either structural or metaphorical support," The Met said of Ms. Mutu's work.
On her part, Ms. Mutu, said, "The poised, stately figures I have created…derive inspiration from my interest in ancient and modern practices that reflect on the relationship between women and power across various traditions… They have come to look and bear witness, and to reflect back to us what we are."
Ms. Mutu, who holds both Kenyan and US citizenship, is known for her painting, sculpture, film and performance work, in a career spanning over two decades.
Ms. Mutu, who has lived and worked from her Brooklyn residence since 2006, told New York Times that her daughters, 10 and eight, go to school in Nairobi, Kenya. She is married to Italian Mario Lazzaroni.
Comments
comments
Hong Kong protest models become major hit » Capital News
By AGENCE FRANCE PRESSE, Hong Kong, China, Jan 20 – Intricately detailed Hong Kong protester figurines have become the latest must-have collectables as toy stores recreate the pro-democracy movement's street battles with police in their shop displays.
Stacked on shelves next to comic book superheroes, the models come in a variety of shapes and sizes, some holding make-shift shields and flags, others extinguishing tear gas rounds or playing instruments in protest orchestras.
A local figurine enthusiast and his friend designed dozens of characters based on their own experiences of attending months of protests.
Among their 1:6 scale figures are white-collar workers who hold regular lunchtime rallies outside their offices, elderly "silver-haired" protesters and a demonstrator wearing an oversized Pepe the Frog mask.
"We hope the figurines can reconstruct the situation with authenticity," said Charlie, a 30-year-old freelance photographer by day, who asked to use a pseudonym.
Their models boast many features of the street protests, which have upended Hong Kong for the last seven months in the most serious challenge to Beijing's rule since the city's 1997 handover.
Slogans have been painstakingly painted onto small helmets and some models have cling-film wrapped around their arms — a method protesters use to defend against police pepper spray.
Others have scrapes on their legs from street skirmishes and almost all have removable gas masks that have become ubiquitous during the protests.
"We want to make them as detailed as possible so that they can evoke empathy in people," Charlie said.
– 'Self-censorship' –
Some of the parts came from the duo's own military toy collections or were made with 3D printers.
Other elements were built from scratch.
For a reporter figurine, the pair hand-stitched a tiny camera bag while popsicle sticks have been transformed into wooden shields used by hardcore activists.
Two of their frontline figure characters — named after the lyrics of the protest anthem "Glory to Hong Kong" — have gone into mass production after the pair became a hit online.
"I want to raise peoples' awareness within the movement and hopefully the figurines will allow more people to know what has happened in Hong Kong," Charlie said.
Priced at about HK$900 (US$116) per set, the different parts of their products had to be manufactured in seven countries to avoid political sensitivities — especially in mainland China.
"A water bottle or a helmet is not sensitive by itself. But after this movement began, they are seen as sensitive… This is self-censorship," said Charlie.
One manufacturer, he said, suddenly refused to make yellow raincoats, a symbol of the movement which has adopted the colour.
"When that happens, we have to start all over again," he said.
Hong Kong's protests were sparked by a now-abandoned proposal to allow extraditions to the authoritarian mainland, where the opaque legal system answers to the Communist Party.
It soon morphed into a wider movement calling for greater freedoms and police accountability.
Among key protester demands are an independent inquiry into the police, an amnesty for the thousands arrested and fully free elections.
But Beijing and local leaders have refused further concessions.
– Subway station clash –
The frequency and ferocity of the protests have died down over the last month, but signs of the political unrest are everywhere, from graffiti daubed on walls to huge fences surrounding government buildings.
In some of the city's toy-shops, the protest figurines are selling like hotcakes.
At one shop in Wanchai district, the owner has created an action-packed diorama of a clash outside a subway station, complete with ranks of riot police and protesters smashing up a taxi.
"People play with toys in pursuit of happiness, especially during hard times," said the shop owner, who asked for anonymity fearing reprisals in the febrile political atmosphere.
Charlie said he primarily sells his models online after some toy stores received threatening calls telling them not to sell political products.
Around 1,000 sets of figurines they designed have been sold so far, with the profits going to groups that support the pro-democracy movement.
"Hong Kong people gave us the opportunity to create these figures and we hope to use the money to help protesters in return," he said.
In darks times, he added, the models can raise spirits.
"We hope they can console people emotionally," he said.

Post Views:
10
Comments
comments
Document trove shows how 'Africa's richest woman' stole fortune: ICIJ
An award-winning investigative team published a trove of files Sunday allegedly showing how Africa's richest woman syphoned hundreds of millions of dollars of public money into offshore accounts.
The New York-based International Consortium of Investigative Journalists (ICIJ) worked with newspapers such as Munich's Suddeutsche Zeitung to reveal the "Panama Papers" tax haven scandal in 2016.
Its latest series called "Luanda Leaks" zeros in on Isabel dos Santos, the daughter of former Angola president Jose Eduardo dos Santos.
Angola's prosecutors last month froze the bank accounts and assets owned by the 46-year-old businesswoman and her Congolese husband Sindika Dokolo, which she described as a groundless political vendetta.
"Based on a trove of more than 715,000 files, our investigation highlights a broken international regulatory system that allows professional services firms to serve the powerful with almost no questions asked," the ICIJ wrote.
The group said its team of 120 reporters in 20 countries was able to trace "how an army of Western financial firms, lawyers, accountants, government officials and management companies helped (dos Santos and Dokolo) hide assets from tax authorities".
Dos Santos took to Twitter to refute the claims, launching a salvo of around 30 tweets in Portuguese and English, and accusing journalists involved in the investigation of telling "lies".
"My fortune is built on my character, my intelligence, education, capacity for work, perseverance," she wrote.
She also blasted "the racism and prejudice" of SIC-Expresso, a Portuguese TV station and newspaper, and member of the ICIJ, "that recall the colonial era when an African could never be considered equal to a European".
Dos Santos's lawyer dismissed the ICIJ findings as a "highly coordinated attack" orchestrated by Angola's current rulers, in a statement quoted by The Guardian newspaper.
Dos Santos herself told BBC Africa the file dump was part of a "witch hunt" meant to discredit her and her father.
The former president's daughter headed Angola's national oil company Sonangol. Forbes magazine last year estimated her net worth at $2.2 billion.
Her father's successor Joao Lourenco forced her out of the oil company after becoming president in 2017.
Dos Santos said on Wednesday that she would consider running for president in the next election in 2022.
The ICIJ investigation said Western consulting firms such as PwC and Boston Consulting Group were "apparently ignoring red flags" while helping her stash away public assets.
"Regulators around the globe have virtually ignored the key role Western professionals play in maintaining an offshore industry that drives money laundering and drains trillions from public coffers," the report said.
Its document trove included redacted letters allegedly showing how consultants sought out ways to open non-transparent bank accounts.
One confidential document allegedly drafted by Boston Consulting in September 2015 outlined a complex scheme for the oil company to move its money offshore.
The investigation also published a similar 99-page presentation from KPMG.
None of the companies named issued immediate statements in response to the investigation.
Comments
comments
East Africa: Lapsset Project Adopted By AU in Move to Boost Continent's Free Trade Area
Kenya's mega Lamu Port-South Sudan-Ethiopia-Transport (Lapsset) Corridor Programme has been adopted as an African Union project and redesigned to link the Lamu port on the eastern African Coast of the Indian Ocean to Douala port in the western Africa Atlantic Ocean.
The adoption means it is now under the African Union and elevates the project's status to attract foreign direct investment and other financiers compared with its status during the launch in 2012. It also means the implementation will now be a regional affair under the AU, and will be important to the realisation of the African Continental Free Trade Area (AfCFTA).
The Africa Union's High Representative for Infrastructure Development in Africa, Raila Odinga, made the announcement at a ceremony last week in Mombasa, Kenya. The ceremony was attended by ministers from Kenya, Ethiopia and South Sudan, who signed a memorandum of understanding for development and funding, which was preceded by a three-day technical team meeting to discuss the future of the project.
The meeting was also attended by prospective financiers of the project including the African Development Bank (AfDB), the United Nations Economic Mission of Africa and the African Union's New Partnership for Africa Development (Nepad).
Last July, the Lapsset Development Authority applied — to the AU Programme for Infrastructure Development in Africa (PIDA), under Nepad and subsequently to the Presidential Infrastructure Champion Initiative (PICI) project under the AU Commission — for consideration under the AU flagship projects of Agenda 2063 after facing financial constraints and lack of political will, which has slowed its implementation.
The Lapsset authority argued that the project had potential to boost continental integration.
Mr Daniel Osiemo, Nepad Kenya's representative, said the corridor project is the only PIDI project and the largest in eastern Africa with a market catchment of more than 160 million people.
"This infrastructure development will promote the achievement of the AfCFTA and the inter connectivity will enhance movement of goods and services," said Mr Osiemo, adding, "Lack of infrastructure was cited as a major impediment in doing business and this project will create a link from Lamu port and help ease trade by reducing the distance through an efficient land transport system."
"Ethiopia is a large country and we need infrastructure to make business cheaper, that is why we are investing in the Lapsset corridor and we have already tarmacked more than 500 kilometres of road from Moyale to Awasa. Our presence here should send a clear signal that we are for the project," said Ethiopia's ambassador to Kenya Melos Alem, who witnessed the signing of the MoU. He refuted claims that Ethiopia had abandoned the Lapsset project in favour of Eritrea's ports of Assab and Massawa, which are closer to the country. He also added that southern Ethiopia, with a population of 50 million people, will be best served by the Lamu port.
The initial design of the project was to cover Kenya, Ethiopia and South Sudan, but the redesign and adoption by the AU will see the project connect East Africa with West Africa to facilitate the AfCFTA and also make it easy when lobbying to be considered under the AU programme.
"The new regional project implementation programme will assist partner countries to hasten the development of the project and this commitment will attract more financiers to bring this project to success. In the past, each country has been funding its own projects but the MoU will facilitate crowd funding," said Mr Odinga.
"The project has been adopted by the AU and this will give it an upper hand in crowd funding," said Kenya's Cabinet Secretary for Transport James Macharia.
The project will comprise roads, railways, ports, pipelines and special economic zones, to be implemented in two phases, starting with the Lamu-Isiolo-Addis Ababa to Djibouti by road and rail, while the second phase will connect Lamu to Kribi/Doula in Cameroon via Juba in South Sudan and Bangui in Central African Republic.
Lapsset joins the ranks of other continental corridors such as East Africa's Northern Corridor and Central Corridor.
Some of the projects under the Presidential Infrastructure Champion Initiative being considered by the AU are the Nigeria-Algeria gas pipeline project (Trans-Sahara Gas Pipeline); Missing links on the Trans-Sahara highway and optic fibre link between Algeria and Nigeria; Dakar-Ndjamena-Djibouti road/rail project. Others are North-South Corridor road/rail project; Kinshasa-Brazzaville bridge road/rail project; Unblocking political bottlenecks for ICT broadband and optic fibre projects linking neighbouring states and construction of navigational line between Lake Victoria and the Mediterranean Sea.
***
JOINT RESPONSIBILITY
The Lamu Port-South Sudan-Ethiopia-Transport (Lapsset) Corridor Programme was launched on March 2, 2012 by the then Kenyan President Mwai Kibaki, late Ethiopian Prime Minister Meles Zenawi, and South Sudan's President Salva Kiir.
Berth number 1 at the Lamu Port has been completed and Berth 2 and 3 are scheduled for completion this year.
Kenya and its landlocked neighbours, Ethiopia and South Sudan, will use crowdfunding to raise the billions of shillings required to build infrastructure linking their economies.
In an MoU signed by ministers to speed up implementation of the Lapsset Corridor project, the three states have also agreed on joint budgetary allocation. The MoU was signed at a meeting in Mombasa at the Kenyan coast, presided over by the African Union High Representative for Infrastructure Development Raila Odinga. Ministers from Kenya, Ethiopia and South Sudan resolved to harmonise regulations and run joint marketing for the project.
Comments
comments