Highways in US East Coast areas bracing for Hurricane Florence are congested with motorists fleeing "the storm of a lifetime".
Up to 1.7 million people have been ordered to evacuate across South Carolina, North Carolina and Virginia.
South Carolina authorities have turned four motorways into one-way routes away from the coast to speed the exodus.
The category four storm with 130mph (215km/h) winds is forecast to make landfall early on Friday.
Hurricane Florence could wreak more than $170bn (£130bn) of havoc, according to analytics firm CoreLogic.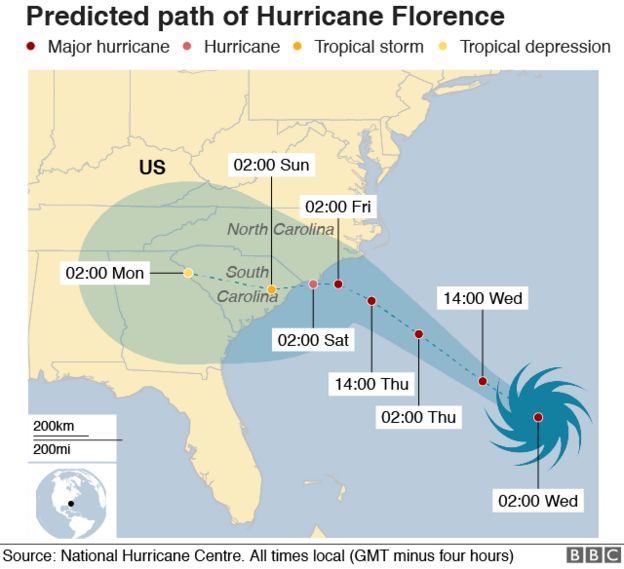 Its projection suggested the storm could damage nearly 759,000 homes and businesses from Charleston, South Carolina, to Virginia Beach, Virginia.
A National Weather Service forecaster in Wilmington, North Carolina, said: "This will likely be the storm of a lifetime for portions of the Carolina coast.
"And that's saying a lot given the impacts we've seen from Hurricanes Diana, Hugo, Fran, Bonnie, Floyd and Matthew.-bbc