Met warns Kenyans to brace for heavy rains as floods kill 20
About 20 people have died following heavy rains across the country for several days.
The downpours have also displaced more than 20,000 households and left a trail of destruction.
On Saturday, the Kenya Red Cross Society told the Sunday Nation that they have documented 18 deaths so far — four each in Marakwet, Kitui, Meru, Turkana and two in Wajir.
There are fears that the numbers could rise even as Kenya Meteorological Department warns in their weekly report that rainfall intensities are likely to increase in parts of the northeast, the highlands east and west of the Rift Valley, the southeast lowlands and the coast.
"The situation could worsen due to the ongoing rains and we are asking Kenyans to observe safety measures including carrying umbrellas, being on the lookout for flash floods, moving to higher grounds and not to drive, walk or swim through flooded areas or moving water," said Red Cross Communications Manager Peter Abwao.
The aftermath of a heavy downpour at a church in Lodwar town, Turkana County, on October 18, 2019. PHOTO | SAMMY LUTTA | NATION MEDIA GROUP
He said they are looking at the next course of action, which is to set up camps for displaced families especially in Wajir where about 8,000 households had been displaced and Mandera where 5,000 households have been affected.
"We are currently assessing as to whether we need temporary shelters. Some have found themselves safer grounds so far, but some may need assistance until the floods subside," said Mr Abwao.
The latest deaths of two people were reported Saturday after flash floods wreaked havoc in Turkana County following heavy rain on Friday, which the Red Cross fears might have left more casualties.
Turkana Central Sub-County Police Commander David Mburukwa told the Sunday Nation that the two died after floods that marooned hundreds of villagers in both Turkana Central and Loima sub-county persisted.
"We have retrieved a body at Lodwar Livestock Market and moved it to the Lodwar County and Referral Hospital and another one at Loima. This is besides many livestock that have been swept away," Mr Mburukwa said.
He said that transport and business activities had been paralysed along Kitale-Lodwar and Lokichogio road after the usually dry river beds burst their banks.
The floods also washed away a tarmac road near the flooded Moi Gardens Stadium where Mashujaa Day celebrations will be held.
Turkana Women Representative Joyce Emanikor appealed to both the county and national governments as well as the NGOs to intervene.
The weatherman warned that there will be heavy rains in the coastal region including Mombasa, especially in the early morning hours over several places of the county.
"This will then give way to sunny intervals the rest of the morning. The afternoon will have sunny intervals and at night there is a chance of a shower. Wind will be 11km/h flowing from the southeast direction," said Mombasa County Director of Meteorology Edward Ngure has explained.
The maximum temperature will be 30°C and the minimum temperature will be 24°C and the relative humidity will be 80 percent.
"Warmer-than-usual sea surface temperature has developed near Africa's east coast. Cooler-than-usual sea surface temperature has formed off the northwest coast of Australia.
This means our region (including Mombasa) has a high chance of receiving enhanced rainfall now and in the coming months," he said.
Heavy downpour pounding parts of western Kenya has wreaked havoc in parts of the region with Busia bearing the greatest brunt of crop destruction on farms.
A view of the fish market in Lodwar following heavy rains in several parts of Turkana County, September 13, 2019. PHOTO | PETER WARUTUMO | NATION MEDIA GROUP
Already, an alert has been given over floods in Teso North and South in Busia where hundreds of residents are counting losses after waters swept away their crops and waterlogged their houses.
Several families have been left homeless in Kamolo, Katanyu and Onyunyur villages in Teso North and Akiriamasi and Ngelechom in Teso South ad Red Cross plans rescue operations while monitoring Nyando and Budalang'i that are prone to floods.
In Siaya, the heavy downpour has affected an estimated 500 residents of Yimbo East ward in Bondo.
Area MCA Francis Otiato said the rain has destroyed farmland around the expansive Yala swamp.
The MCA told Sunday Nation on Friday that besides crops, raging floods have killed animals, leaving some of the homesteads submerged.
He said Achuodho, Magombe, Bur IRO, Mago and Ndiwo were the most affected.
"Major cause of flooding in Achuodho and Magombe is the illegal weir built by the Dominion farm above initial allowable heights," he said.
Heavy rains continued to pound most parts of the county such as Rarieda, Bondo, Alego Usonga, Ugunja and Gem but the police in the area said no deaths had been reported, so far.
In Homa Bay, families living in low areas have been advised to move to higher ground to avoid floods. The residents appealed for government intervention.
The 68-year-old Murunga accused the government of employing stopgap measures whenever the region is hit by floods instead of finding a lasting solution.
"We are tired of being lured with relief food whenever the region experiences floods. We want the government to construct dykes similar to those in Budalang'i along River Malakisi to control water flow."
Just get married, fans tell Lupita Nyong'o and Trevor Noah – Nairobi News
Lupita Nyong'o's and her The Daily Show host "BFF" Trevor Noah has left fans with more questions than answers after Lupita shared captivating photos of the duo on her Twitter and Instagram pages.
Based on the photos Lupita posted on December 12, captioned "BFF (Best Friends Forever) tings on the Daily Show Tonight" on her twitter page, their fans are reading and demanding more from the stars.
BFF tings on the #DailyShow tonight. @Trevornoah pic.twitter.com/AZsXQBybqc

— Lupita Nyong'o (@Lupita_Nyongo) December 12, 2019
Their fans are suggesting they consider getting married and hinting at how cute a couple they would make.
Can't you guys make it official already, we already know pic.twitter.com/Sy0gqi9bYp

— Thabo (@ThaboMohoba) December 12, 2019
We can tell… pic.twitter.com/H0LQHmmDeU

— Mugo (@Writivist) December 12, 2019
— sarafina (@StaleFufu) December 12, 2019
Ain't nuffin bff-ey about what I'm seeing. But if you say so… pic.twitter.com/exvEhWxdEP

— #ScandalAfterGlow❤ (@awesomeonica) December 12, 2019
Fans of Lupita and Noah have been following the social lives of the two celebrities closely and noticed that in November Trevor posted a TBT celebrating his friend Lupita with a cute message:
"When I look back on my favorite moments the smiles will without a doubt be from the friends that were there at each milestone along the way. Throwback to me and my dear friend @lupitanyongo backstage at my MSG show," he posted on twitter.
When I look back on my favorite moments the smiles will without a doubt be from the friends that were there at each milestone along the way. Throwback to me and my dear friend @lupitanyongo backstage at my MSG show. pic.twitter.com/bZ59J3b9zM

— Trevor Noah (@Trevornoah) November 26, 2019
Even then their fans didn't let them get away with it easily:
Make a baby together

— Thanos is right (@thaboselepe3) November 26, 2019
Just date already you two! The motherland is proud!

— •Hello Mr. Mulenga•🦁™ (@iam_mulenga) November 26, 2019
Y'all need to go ahead and make it official! pic.twitter.com/P8t5tbI4BT

— Qlamadre (@laquannta) November 26, 2019
Lupita was on The Daily Show, speaking about her role in the Star Wars: The Rise of Skywalker ahead of the release of the science fiction film where Lupita plays the character of Maz Kanata.
The Award Winning actress this week bagged another prestigious award following her role in an American horror film Us and was declared the best actress in the film released on March 22, 2019.
In the movie, she plays the role of Adelaide Wilson, a woman whose family is attacked by scary ghost-like characters resembling real people.
Lupita, who is the daughter of Kisumu governor Prof. Anyang' Nyong'o, has been a sensation since she won the 2014 Oscar Awards for the Best Supporting Actress in the film 12 Years a Slave.
Kenyan Woman Narrates Her Miserable Stay as a Househelp in Saudi Arabia
A Kenyan woman has narrated the suffering she went through during her short-lived stay in Saudi Arabia, where she worked as a house help.
Lydia Mutua was hooked up with a Saudia employer by a Nairobi-based recruitment agency after paying up Sh60,000 as processing fee and an additional medical fee of Sh5,000. Although she admits she was aware of previous reports of Kenyan domestic workers being tortured in Saudi Arabia by their employers, she says she was desperate to earn good money.
"I had heard that people could make good money working for rich families in Saudia, so I wanted to have that connection as well."
"I could not imagine that I could be pocketing a cool Sh80,000 per month. Even if I managed to work for six months, the money could be enough for me to start a business," revealed Lydia.
Life in Saudi Arabia turned out to be the complete opposite of what she had expected as she was forced to work for at least 18 hours in a day and sleeping for only two hours. Further to this, her employer gave her little and sometimes no food as well as physically beating her and slashing her salary over small mistakes.
"Woe unto you if you make an error while performing these duties because you will be subjected to physical abuse or your salary deducted."
After two months of working as a house girl, where she did all house chores and even gardening, she threw in the towel and decided to return home. "After working for two months for a middle-class business family in Sakaka, which is about 1,200 kilometers from the capital Riyadh, I decided that there was no way I could stay there and watch myself die," she told Ureport.
"I decided to request for help from my parents back in Kenya who sent me money for transport after which I jetted back."
Lydia, who currently lives in Mlolongo, says she can never return to Saudi Arabia to work as a house help and can only accept a job offer from a well-established company.
"Unless I am going for a company job, there is no way I will go back there with what I experienced," she noted.
 
#WanjingaNyinyi: Rapper King Kaka's New Song Calling Out Kenyan Leaders, Voters Goes Viral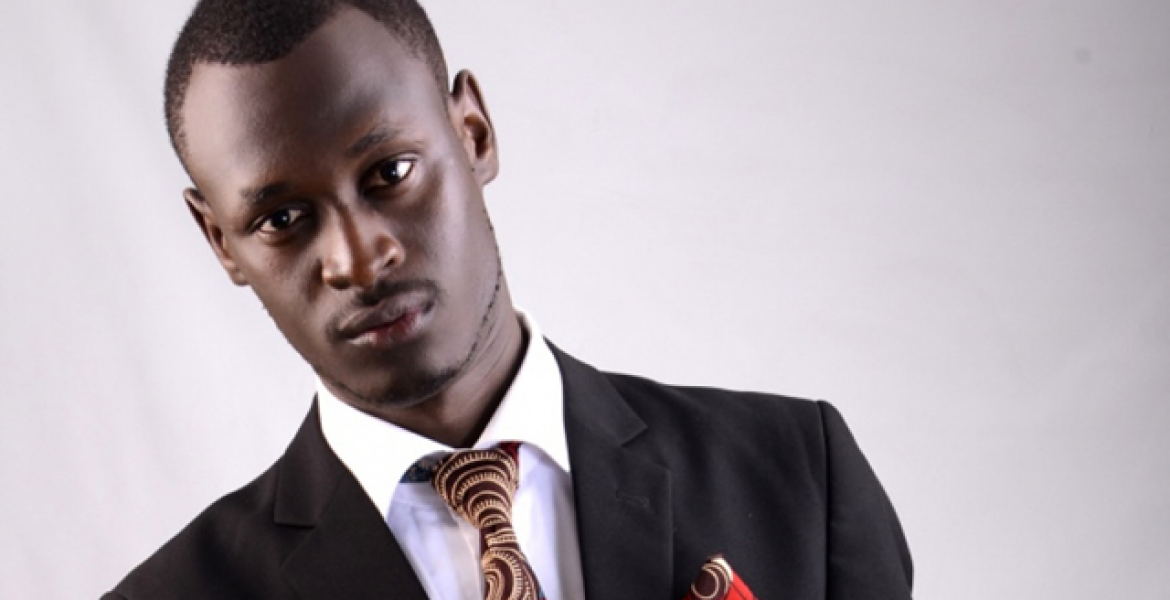 A new poetic song by Kenyan rapper King Kaka, born Kevin Ombima, has gone viral hours after it was released on Saturday.
In the hard-hitting song dubbed 'Wajinga Nyinyi', Kaka calls out the Kenyan electorate for voting in selfish, scandalous and deceitful leaders. He says voters' poor choices are to blame for the economic hardship Kenyans are experiencing at the moment.
"Sisi ni vipofu na viziwi…na tunajua translator wetu alishadedi.2022 already si mnajua nani ni Prezzi… si mnajua nyinyi voters ni washenzi… So, unashangaa akili zenu time ya kura zinajaa shonde," he recites.
"Welcome to our country where politicians wana ujinga za kila aina. Economy imekuwa hard hakuna kitu ya kuteremsha chai… I support teachers' [and] doctors' strikes," he adds.
In just 10 hours after release, the song had garnered over 100,000 views on YouTube with Kenyans on social media hailing him for being bravely telling the truth. Activist Boniface Mwangi, deported lawyer Miguna Miguna, and Kenya Film Classification Board (KFCB) CEO Ezekiel Mutua, among others, hailed Kaka, 32, for the song.
But on Saturday evening, Kaka took to social media to announce he was in the process of pulling down the song on YouTube, suggesting that he had received some threats.
"#WajingaNyinyi at this rate, I think I need protection. If worse comes to worse, mkuje police station," he tweeted.
Watch the video here; https://www.youtube.com/watch?v=WIuMZmagvUk