Ready for baby Simba! Diamond Platnumz and Tanasha already preparing for the arrival of their son!
It seems that Tanasha Donna is ready to welcome her son anytime from now. This was revealed by her boyfriend, Diamond Platnumz who shared a video of the lady packing her baby hospital bags on Instagram.
For the past few days the lady has been off her social media pages and unlike before she barely shares any baby updates to keep her fans on the know.
Anyway, thanks to Diamond Platnumz we are now aware that baby Simba will be here anytime from now and this is why Tanasha has to pack up!
Tanasha and Diamond living together?
A while back Tanasha revealed that she would be moving to Tanzania as she waits to welcome her son.
Well, it appears that the two have already started living as man and wife….but with rumors linking Diamond Platnumz with Lulu Diva, will these two survive together?
I write entertainment stories as well review and critic local music. Apart from my busy schedule you can catch me on social pages by clicking on them below
Comments
comments
Chero´s lawyers make tough demands after singer, Rawbeena´s character assassinating statements [letter]
Finland-based Kenyan singer, Rawbeena risks facing the law after making defamatory statements regarding KTN show host, Chero.
Dated 16th of January, 2020, Chero´s lawyers made their demands to Rawbeena´s lawyers, which if not met, risks legal action.
In a letter addressed to Rawbeena´s lawyers, Daniel Orange & Company advocates, on behalf of their client, Chero, wrote:
On 13th Fanuary, 2020, an interview of yourself with the star Newspaper Journalist Elizabeth Ngigi was published on the ¨Word is¨ column of the said Newspapoer which interview adversely and negatively defamed our client. In the said interview, headlines as ´Rawbeena Exposes TV Girl Chero´s Madharau´ without verification and/or justification defamed our client stating that you were the one financing the fancy and highflying lifestyle of Carolyn Nasimiyu Murumba a.k.a Chero, our client.
Quoting, word-for-word Rawbeena´s statements, the letter terms the singer´s words as scathingly defamatory.
In their entirety, either in their natural and ordinary meaning or by imputations and innuendoes, your statements meant and were understood to mean that; our client is promiscuous, opportunist, ungrateful, a bad friend, a thief, unreliable and incapable of keeping true friendship.
Impact
Further adding:
The defamatory text was calculated, to injure, disparage and lower the esteem with which the general public regards and holds our client; considering that our client is a famous TV Show host which airs on KTN every Saturdays from 11am-1pm with an average audience of 1.1 million. Further, your client posted the said post out of malevolence and spite and without justifiable cause, thereby discrediting the good way and the reputation of the undersigned.
Because according to Chero´s lawyers:
By the sending of the said texts, the undersigned has been greatly injured in character and reputation as a consequence. Whereof, the undersigned has been brought into ridicule, scandal, odium and contempt in the eyes of her fans and sponsors.
Demands
Demands from Chero´s lawyers to Rawbeena´s lawyers in the ´next 7 days´ are:
An unreserved and unconditional retraction in writing of the entire contents of the publication.
A full and effectual publication of the apology and retraction aforesaid to our client who the text defamatory text was sent to.
Otherwise;
In the event we do not get a positive reaction from you, our instructions are to institute a defamation suit against you client for damages without any further reference and at the your client´s peril as to costs and other consequences attached thereto.
Letter
Comments
comments
Bolt Secures Sh5.5bn Capital to Boost Business Growth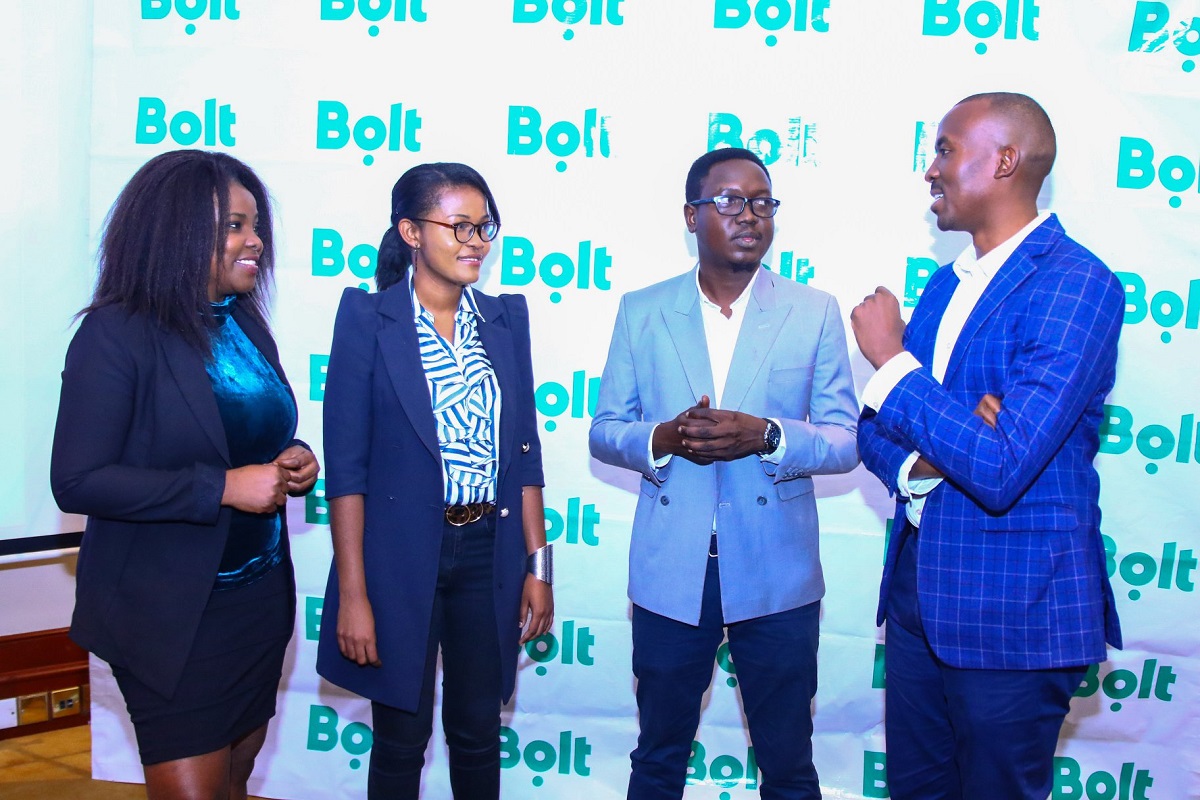 Bolt, the ride-hailing company, has received a EUR 50 million (Ksh5.5 billion) venture debt facility from the European Investment Bank (EIB) to support its research and development strategies.
The funds will go into improving safety, reliability, and sustainability of Bolts' services while maintaining high efficiency of its operations. This includes investments in existing services like ride-hailing as well as personalised mobility services like food delivery.
 "Mobility is one of the areas we will continue to grow and innovate for the benefit of our customers," said Mr Martin Villig, Bolt's co-founder. "We will invest in improving and expanding our ride-hailing technology as well as personalised mobility services like food delivery. …this enables us to move faster towards serving many more people in Europe and across the world."
Bolt's research and development strategy is focused on creating innovative and safe services that will enhance urban mobility and provide viable economic opportunities across the world, Mr Villig said.
 "As you say, to stand still is to go backwards, and Bolt is never standing still. The Bank is very happy to support the company in improving its services, as well as allowing it to branch out into new service fields. In other words, we're fully on board," sand Mr Alexander Stubb, EIB's Vice President.
The company pioneered safety initiatives in the industry, providing features such as the SOS button, which links drivers on Bolt trips with medical and/or security emergency response team(s) at the tap of a button.
In addition, the "Share your ETA" feature allows consumers to share their live trip details with loved ones.
editor [at] businesstoday.co.ke
Comments
comments
Sam West giving Churchill a run for his money with season 2 of his comedy show
Hero Radio CEO who is also dating singer Vivian is back with season 2 of his Comedy show dubbed  Sam West Comedy.
He ventured into comedy back in 2018 and judging from his posts then, we can confirm that Sam West was ready to take over the comedy industry after years of Churchill running it!
So far we understand that has not only had a successful career as online influencer but also an entrepreneur with several businesses in the country.
Sam West comedy back with a bang!
His first show went down in Nakuru earlier today and judging from the photos; we can confirm that he did had a successful start! About 700 people showed up for the event which was also graced by his wife, Vivian.
Among the invited guest is Titus Hug, an American who owns a big construction company called HUG CONSTRUCTION. He is also happens to fund over 100 university students in Kenya through campus; and is passionate in mentoring young people.
Vivian's music
The couple are known for their hustle hard motto and despite having 2 kids; they also find time to spend with their kids apart from focusing on their different careers.
Vivian on the other hand is also set to  release her first 2020 project dubbed Masharti as seen on her Instagram page. Well, with all the that talent, I bet the lady will not let her fans breathe with her upcoming projects that will blow many off their feet!
I write entertainment stories as well review and critic local music. Apart from my busy schedule you can catch me on social pages by clicking on them below
Comments
comments