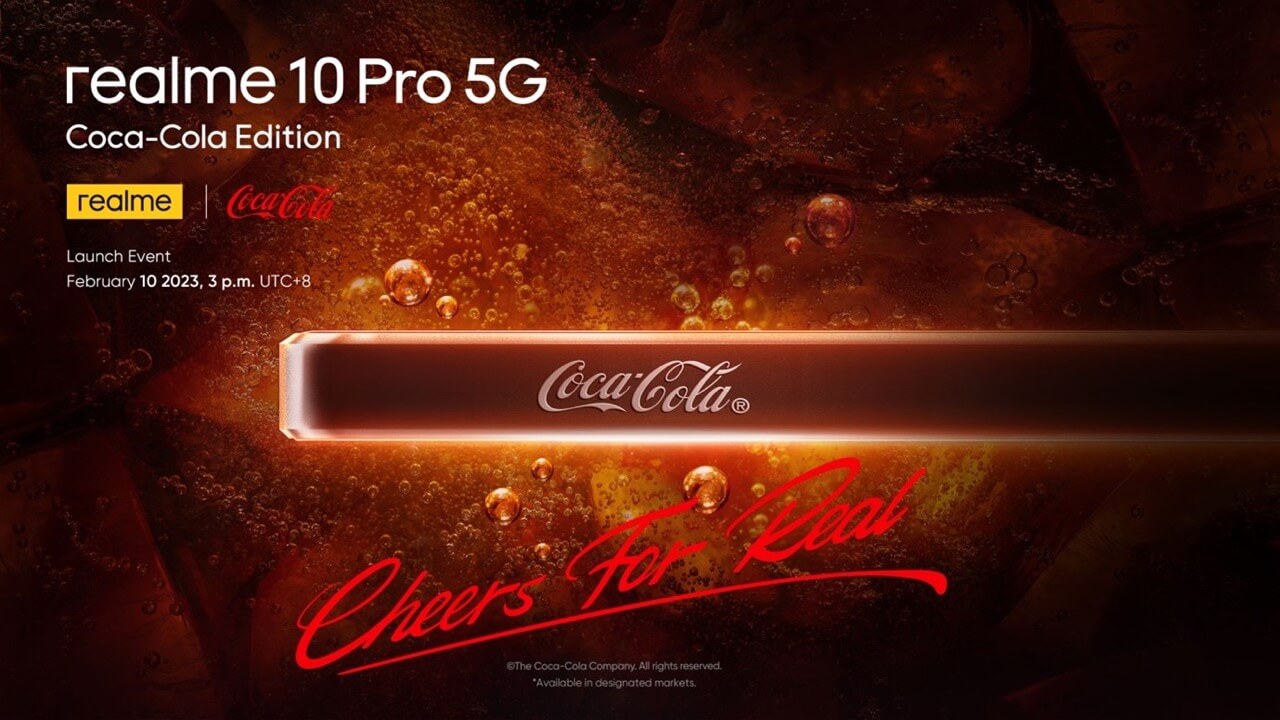 Something we won't be seeing the last of is partnerships between smartphone companies and companies in other portfolios. The latest weird partnership of this sort is between Realme and Coca-Cola.
Both companies have announced they're launching what's aptly titled "realme 10 Pro 5G Coca-Cola Edition" on 10th February 2023. It features a 120Hz Display, and a Snapdragon 695 Chipset.
Realme says the Coca-Cola phone will be a game changer that sets a new standard for what a smartphone should be. That's weird given that many of such announcements, the only thing you see different is the unboxing experience, and the hardware branding. Very few times does the collaboration affect software.
Realme says the new phone features a unique design, powerful hardware, and advanced features, and will be the perfect device for people who want to stand out from the crowd.
The company says it has been devoted to empowering youth to be more daring through leap-forward technology and design.