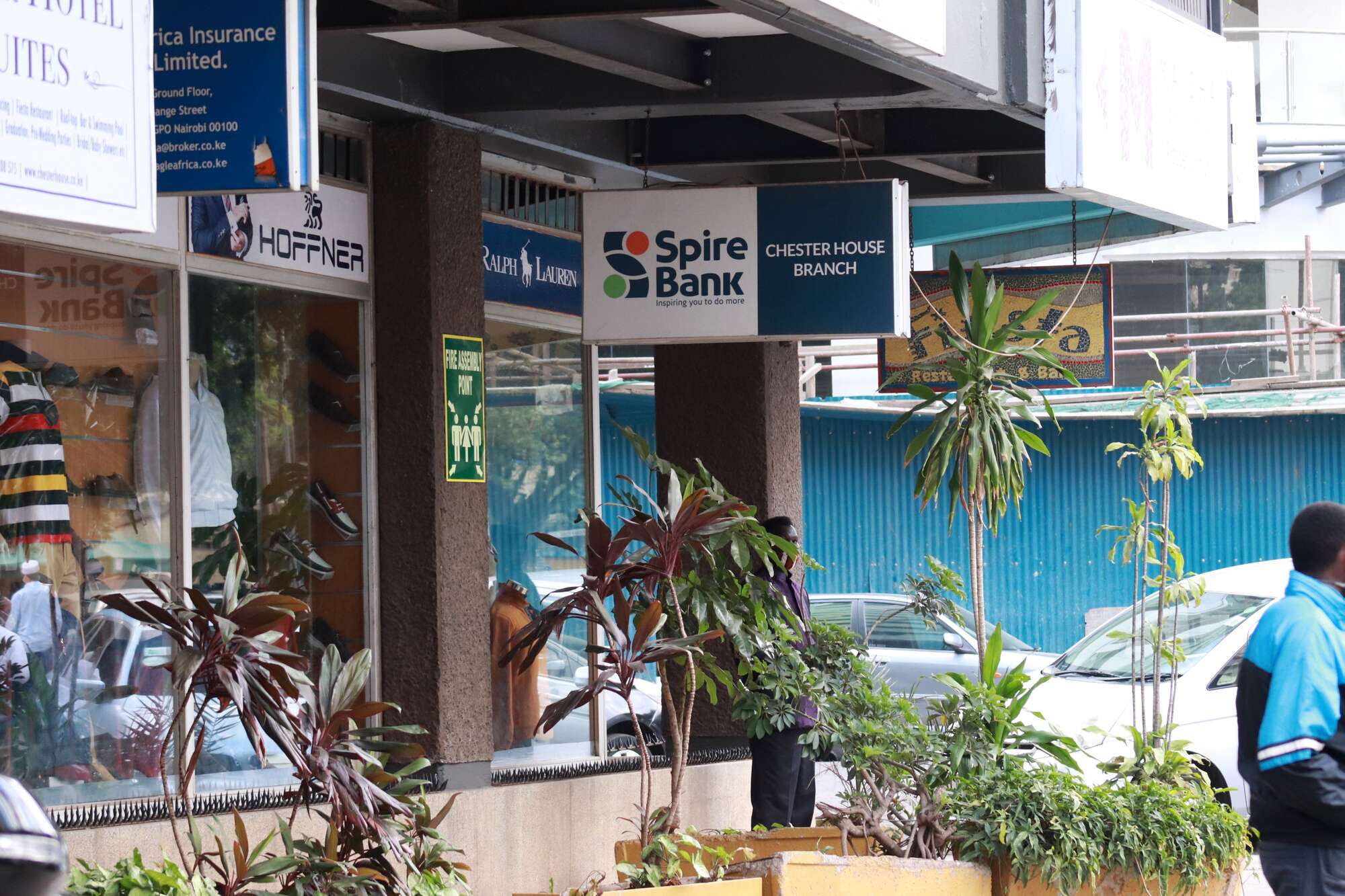 Relief for teachers as Equity's Spire bank buyout deal gets Treasury nod
Friday January 27 2023

Equity Group has received the approval to acquire cash-strapped Spire Bank, offering a lifeline to the lender whose accumulated losses had hit about Sh10 billion.
National Treasury and shareholders of both banks have given the nod to the deal, much to the delight of Mwalimu National Sacco, which acquired the lender from tycoon Naushad Merali who died in July 2021.
In a Friday gazette notice, Central Bank of Kenya (CBK) Governor Patrick Njoroge said Equity would acquire certain assets and liabilities from Spire bank in a deal that mirrors that of SBM and Chase Bank in August 2018.
"The acquisition shall take effect on 31st January, 2023," said Dr Njoroge in the notice.
According to the notice, Spire bank shareholders agreed to the deal on September 8 last year, while those of Equity gave greenlight four days later.
The deal then received the approval of National Treasury Cabinet Secretary Prof Njuguna Ndung'u on Tuesday.
"Pursuant to section 9 (1) of the Banking Act, the Cabinet Secretary for the National Treasury and Planning on the 24th January, 2023, approved the acquisition of certain Assets and Liabilities of Spire Bank Limited by Equity Bank (Kenya) Limited," said Dr Njoroge.
Read: Equity's takeover of Spire the best way out, says CBK
Spire's last books of accounts were for the quarter ended March 2022 with Sh188 million loss, taking accumulated losses over time to Sh9.7 billion. The lender was in default on all CBK ratios on capital and liquidity.
The Equity deal will end the link between Mwalimu Sacco and Spire Bank, which the teachers acquired in 2014 at over Sh2.7 billion from the late billionaire businessman Naushad Merali. The bank was previously called Equatorial Commercial Bank.
Mwalimu Sacco has maintained that their woes in the bank started after Merali withdrew his deposits worth Sh1.7 billion — at that time, an equivalent of a fifth of all the bank's deposits.
The bank lost Sh2.2 billion in the three years following Merali's move, with the withdrawal of 81.3 percent of the cash or Sh1.79 billion happening in under a year.
Exiting the bank has not been as easy as the entry when on October 10, 2014, officials of Mwalimu National Sacco agreed to buy Spire Bank.
Last year, Mwalimu Sacco acting chief executive Kenneth Odhiambo painted a picture of how difficult it was to get the bank out of their hands.
"A bank is not like a motorbike that you go to a motorcycle's shop, buy, and you want to dispose of. There is a procedure, and it is so structured that it gives credence to the process," he said in March.
Read: High Court freezes Equity acquisition of Spire Bank
The past 10 years have witnessed a rise in bank deals in the Kenyan market, with CBK supporting the move as a way of injecting stability.
Equity's deal comes on the back of acquiring a controlling stake in Banque Commerciale Du Congo in November 2019.
Nigeria's Access Bank in February 2020 acquired Transnational Bank and was on course to acquire Sidian Bank before the deal collapsed.
KCB Group in November 2020 acquired ABC Tanzania and followed it up with Banque Populaire du Rwanda and Trust Merchant Bank in DRC in August 2021 and 2022, respectively. It had also acquired the National Bank of Kenya in September 2019.
I&M Bank went for Orient Bank Uganda in April 2021, following up on the June 2016 deal when it acquired Giro Commercial Bank.
Co-operative Bank of Kenya acquired Jamii Bora in August 2020 as Commercial International Bank bought Mayfair Bank in May 2020.
NIC and CBA merged into NCBA Group in 2019. SBM Bank acquired Chase Bank in 2018 after buying Fidelity Commercial Bank in 2016.
Other deals include DTB acquiring Habib Bank Kenya in 2017 and Oriental Commercial Bank being acquired by M Bank in 2016.
Guarantee Trust Bank in 2013 acquired Fina Bank, while Centum acquired K-Rep Bank (now Sidian) in 2014.