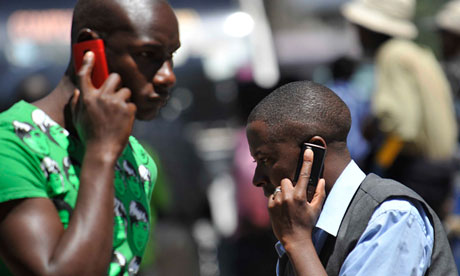 A research report has revealed a decline in voice calls importance as there is a steady rise in other forms of communication.
The research done by Deloitte Kenya, predicts a slowdown in voice calls importance globally and a steady rise of other forms of communication, driven by the proliferation of messaging options.
According to the report, texting still remains to be the most preferred method of regularly communicating as 78% of Kenyans said they preferred it to voice call. Instant messaging and communicating through social networks has also jumped in use since 2015.
It is not just individuals who are affected by the new move but businesses as well. Opportunities arise for businesses to use digital tools such as chatbots to improve customer experience and acquisition, reduce churn, increase revenue per user and minimize the cost to serve primarily in the customer service centers.
Social Media Penetration
As voice calls continuously decline in use, they are not only replaced by text messages but also social media. The report by Deloitte shows that Facebook and Whatsapp are the most dominant social media sites.
Every minute more than 4 million people in the world respond with the 'like' button to content on Facebook, over 1.5 million on Instagram and over 350 thousand tweets are shared.
The report shows that Instagram is preferred by the youth even though Facebook and Whatsapp are dominant. One thing is visible, Kenyans are constantly on social media regardless of the time.
This forces businesses to have to adapt to the requirements of clients and adjust their social communication to current trends. If they fail to do so, consumers will enter into a dialogue with another brand.
Content Creation and Sharing of Content
The number of people on social media is already to the roof, the biggest challenge of every business is keeping these people on their page. The quality of the content is what keeps people locked on a specific page.
Photos are the most commonly created content elements. Video is, however, quickly catching up. Among the top media publishers on Instagram, the average engagements for photos are higher than they are for video.
Content creation and sharing is not just for businesses as individuals have also become publishers. With the power of social media at their fingertips, there's never been more demand for continued creation, refinement, repurposing, and publishing of content.
The continued creation and sharing of content on social media has led to a significant decline in analog forms of communication like the normal voice call. The content shared online tends to keep people occupied that there is less need for normal voice calls.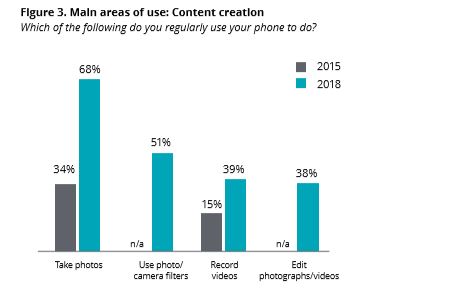 The Mighty Smartphone
Social media penetration to replace voice calls has mainly been because of the coming of the smartphone. The rise of the smartphone continues to accelerate, and Kenya now ranks among the leading global adopters, putting pressure on businesses to transform their service delivery to a mobile-first experience.
Phones are the first thing we touch in the morning, and the last thing we see before bed – our smartphone use remains high, but how we use them is changing. Respondents use their phones everywhere and are increasingly multi-tasking with their phones.
The smartphone allows us to improve our productivity significantly – for example, by using it while commuting on public transport. However, it is also a significant source of distraction. The report by Deloitte shows that 41% of the respondents admitted that they continue to use their phones while talking to friends and family.
However, the benefits of smartphones are also visible. Advertising, for instance, has been made easier because everyone who owns a smartphone is on social media.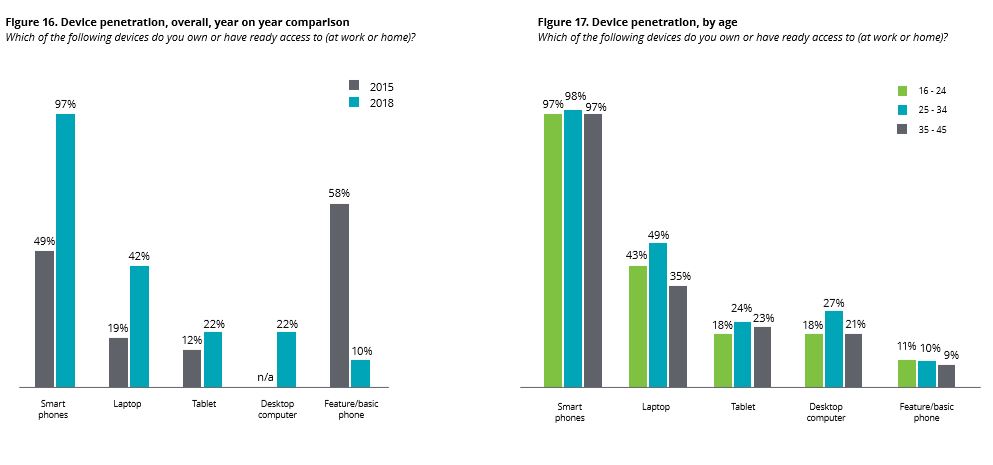 Kevin Namunwa is a reporter with Business Today. He is interested in Business, Entertainment, and Sports. You can find him on email at [email protected]