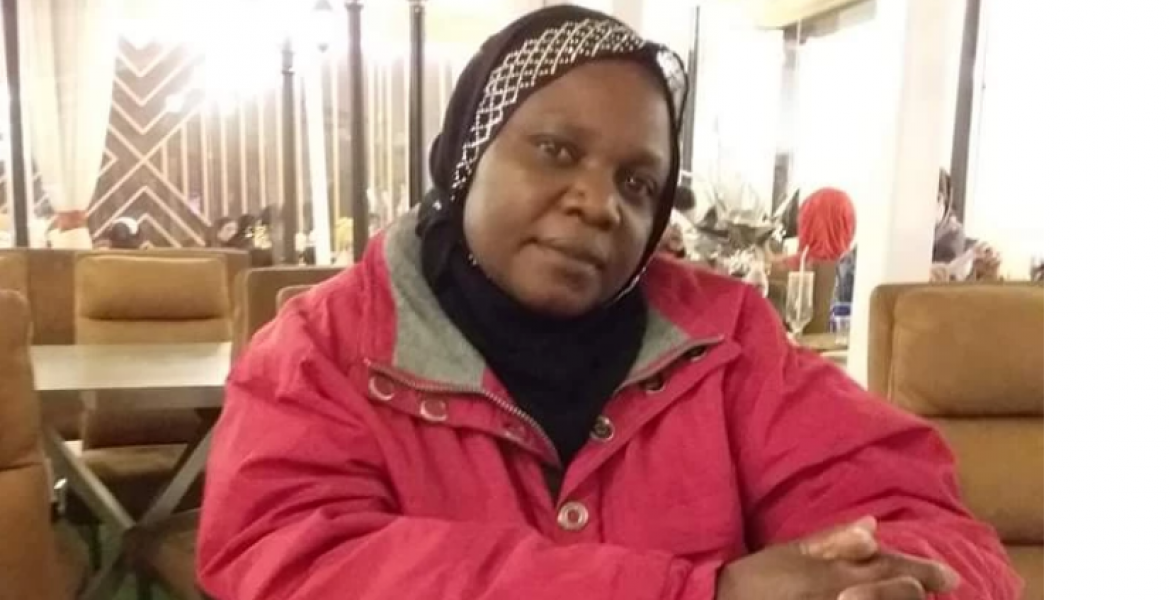 New reports suggest that Ruth Omungala, a Kenyan domestic worker who died in Iraq over the weekend, may have been trafficked into the Gulf nation.
Ruth, who had worked in Iraq for the past one year, allegedly faced physical abuse and malnutrition from her employer, which led to a decline in her health. She requested her agent in Iraq for medical care which was poorly served and her condition continued to deteriorate each day. 
Ruth's final request was to be flown back home but the agent identified only as Ali said this would happen after Christmas. Her compatriots at the office said Ruth was complaining of severe abdominal pains and her condition got worse on Friday before she died. 
Her agent took no action despite being informed that she was severely vomiting. A photo showing a debilitated Ruth in the last minutes of her life was shared in a WhatsApp group.
Doreen Brenda, an official from the Human Rights office in Kenya took up Omungala's case following reports of her death. She said Ruth may have been trafficked to Iraq since Kenya's Ministry Of Foreign Affairs does not have any of her records, according to voiceoftheoppressed.com. 
"Kindly allow me to brief you all about the case of Ruth Omungala. We are very sorry to inform you all that yesterday our lawyer managed to reach the foreign affairs office in Nairobi on matters concerning her death in Iraq. It was unfortunate that no details were found in Kenyan foreign affairs of her travel to Iraq, meaning she was trafficked to Iraq and has been living the miserable life as a slave in Iraq," Doreen told voiceoftheoppressed.com.
"Ali (the agent in Iraq) managed to give the number of the Kenyan agent in the name of Grace… who has denied she's not concerned nor does she know the lady by name Ruth Omungala. She, later on, she named another agent by name Jane as the one who was concerned about it. We managed to inform the family about it…. they are crying for justice of Ruth's body to be brought back home."
"We had a talk with  Ali in Iraq who claims its too expensive to bring the body back to our country… then he should be given time to do arrangements with Red cross which he claims mighty take many months for the process. The foreign affairs advised that Ali should come to the country and have an agreement with the family."
"When I contacted Ali about it he claimed as per now he might not find the time since he has many duties on the ground… maybe in February next year. That is what I have as per now. We are still pressing on what to be done."
Omungala hails from Mwirinya Village, Mumias West Sub-County in Kakamega County.