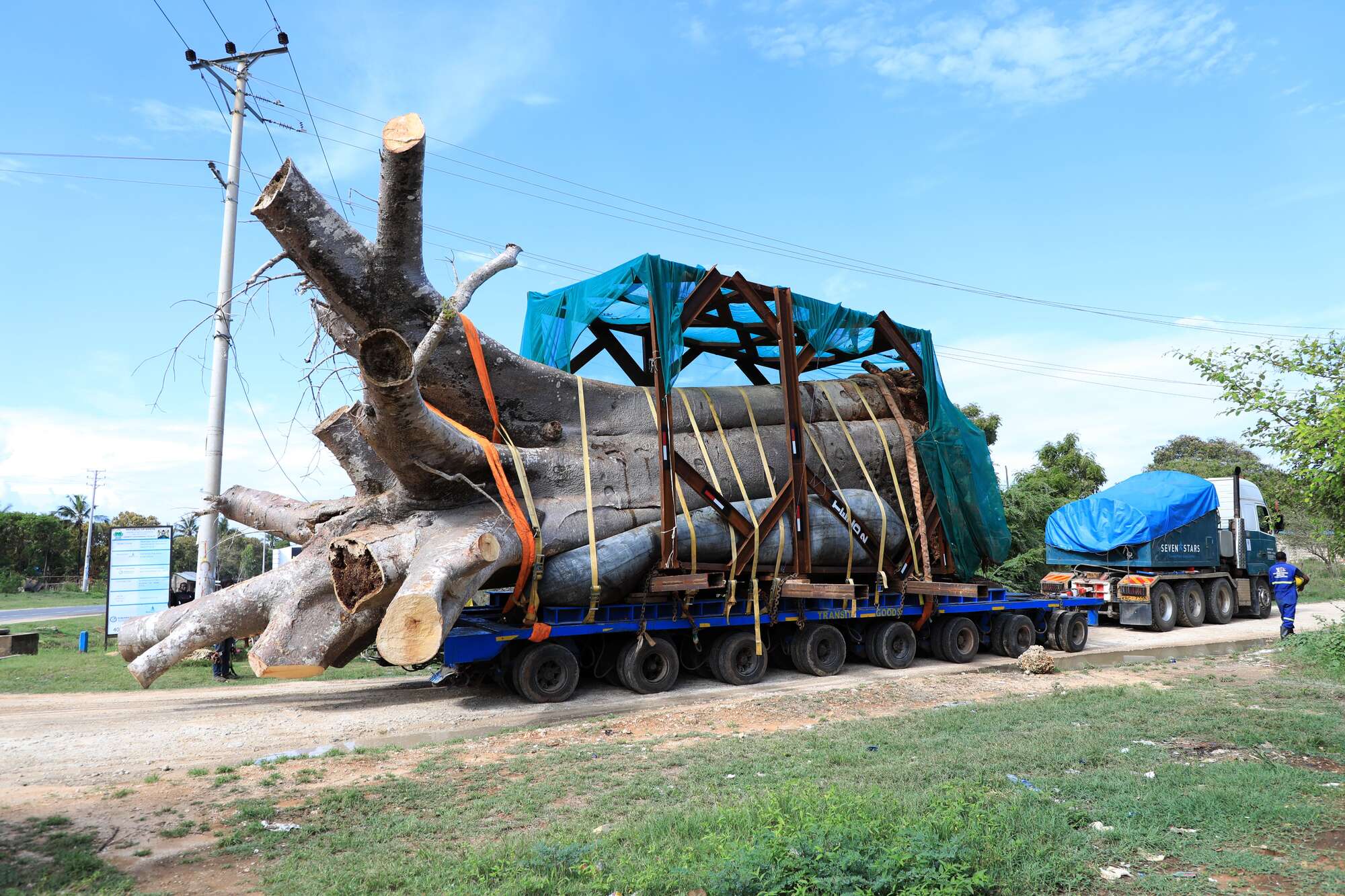 Rights group sues KFS in baobab exports dispute
Friday February 03 2023

Rights group Kituo cha Sheria has sued the Kenya Forest Service and the Environment ministry seeking compensation for Kilifi residents over the uprooting of baobab trees and the export of the same to the United States.
The group says the decision of the government to permit a foreign company, Ariba SeaWeed International Limited, to uproot eight indigenous baobab trees is unlawful because the local communities were not involved.
The company was granted authority to uproot the trees in October 2022 leading to public outrage, which caused President William Ruto to intervene and stop the exercise.
Read: Forest Service set to earn millions in carbon credit deal
According to Kituo cha Sheria, there was no public participation or consent of the residents allowing the foreign company to fell the indigenous trees for export to Georgia for botanical purposes.
The group states that due to the massive cutting down of trees for charcoal, and the uprooting of the baobab trees for export, which to some communities are shrines and places of worship, the land in Kilifi is now bare.
"The private investors from Georgia exploited the residents of Kilifi County, who are mostly facing hardship following the prolonged drought experienced, to cut down the baobab trees to enable farmers to create space to plant maize," says the lobby group.
In the petition filed at the Environment and Lands Court, the group through lawyers Nelius Njuguna and Anthony Mulekyo says the company was purchasing the trees for between Sh100,000 and Sh300,000 each.
Read: KFS to lose forests boundary altering power in new Bill
"According to accounts by the community, Ariba SeaWeed International would purchase the tree for Sh100,000 and Sh300,000 from residents and farms without considering the age of the tree, some of which were believed to be 100 years and above," said the lawyers.