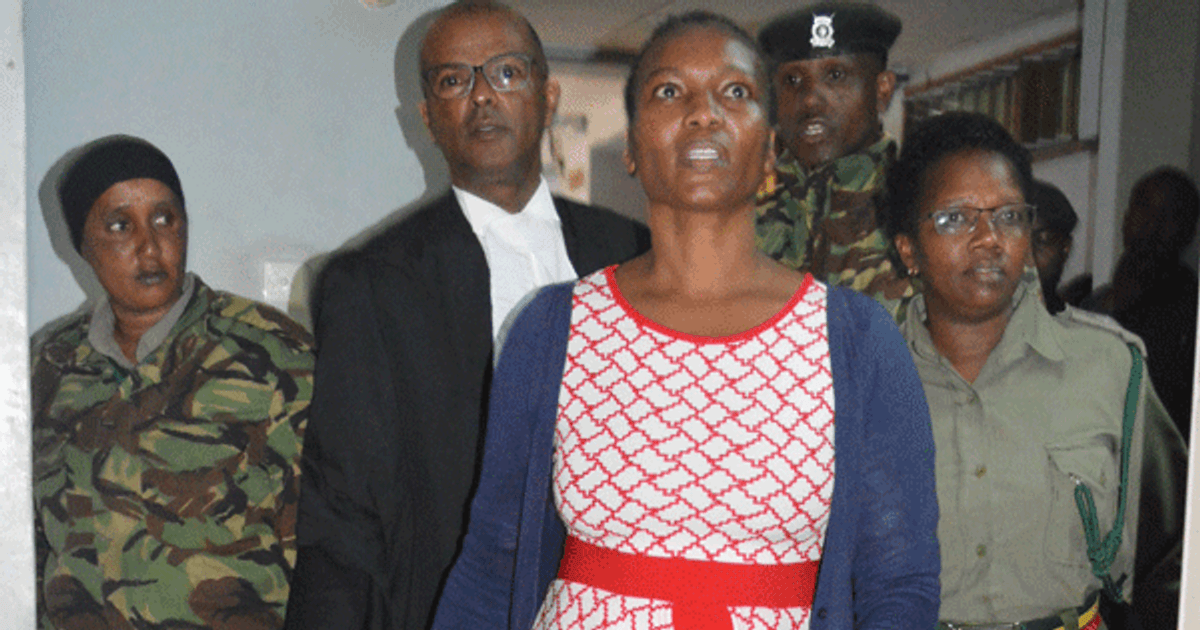 Sarah Wairimu, the embattled widow to billionaire Tob Cohen has broken her silence after the reading of the deceased's will which revealed that the billionaire left nothing to his widow.
According to multiple sources, the will which was read on Friday in the absence of Wambui and her legal team lists Cohen's sister, niece and nephew as the heirs to his vast empire with Wairimu left with nothing.
Through her lawyer Philip Murgor, Wairimu revealed her next course of action in a bid to secure her share of the vast empire.
"We will contest that will if it affects the rights of Sarah and her share of their matrimonial home" Murgor told KTN even as it emerged that Sarah had left empty-handed.
The reading of the will was proceeded by drama with Wairimu and her lawyer giving it a wide berth, claiming that the document had been severely compromised and alleging that details of the will had been leaked and the confidentiality of the legal document compromised.

Tob Cohen's lawyer Chege Kirundi (centre) flanked by Cohen`s brother Benard Cohen and sister Gabriele Cohen during the reading of the decead's will

The deceased's lawyers confirmed that Wairimu's lawyer Philip Murgor had been invited to the event but failed to attend and did not bother send a representative.
The will was paraded before the press to confirm that it was intact and the seals had not been tampered with.
Reports further indicate that the will was amended in April, two months before the billionaire disappeared before his body was retrieved from an underground water tank in his residence.
Credible reports indicate that the vast empire will be shared as indicated below.
50% of the estate to Cohen's sister.
25% to Cohen's niece
25% to Cohen's nephew
Bank account balance to Cohen's sister.
The will was read in the presence of Cohen's brother Bernard and sister Gabrielle Van Straten.
Below is the video with details of Cohen's will and Wambui's response to the will that was read on Friday, courtest of KTN.