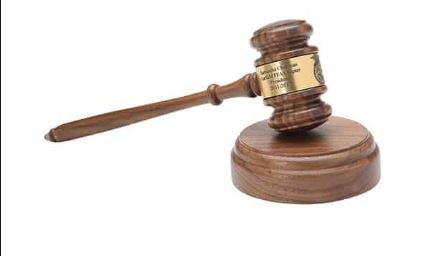 A businessman has been barred from accessing his bank accounts containing Sh133 million after failing to convince court of the source of his riches.  
Anti-Corruption Court Judge John Onyiego agreed with Asset Recovery Agency (ARA) that Ali Ibrahim Abdi, who claims to do business with Mandera County Government, could not explain the source of the huge amount of cash in his accounts.
According to Justice Onyiego, all that Ali could show proof of was some Sh455,000, but even for this amount, the contract agreements he provided contradict each other, and one of them is not dated.
Abdi claimed that most of the monies in his accounts were from funds loaned on Islamic Sharia, Somali culture or from contracts and sub-contractors relating to construction works at Mandera County Government.
SEE ALSO: Mike Sonko's half a billion suspect cash- ARA
But the judge found that there was no proof to this, and he could not explain several direct personal deposits to the accounts.
The judge noted that he could not also explain why he has been receiving money from three companies – Frontier Engineering, Bluesky General and Green Construction Companies. He only stated that he does business with the firms, but did not explain the nature of business and how much it fetched.
"It was not enough to state that so and so was trading with so and so and without proving that the business transacted was lawful. Since the respondent has not rendered a satisfactory account justifying receipt of the impugned deposits, this court is left with one local conclusion that the applicant (ARA) has established a prima facie case that preservation orders were based on reasonable grounds," Justice Onyiego ruled.
Although the case touches on Sh134 million, analysis of the same accounts show that Ali had received more money.
Abdi has two accounts at Equity. In one account, a total of Sh168 million was wired while in the second one he got Sh216 million. However, at the time ARA went after him, they only had Sh42 million.
His story surrounds a deal to construct Mandera County headquarters. He allegedly owns a company known as Risala General Contractors alongside one Mohamed Yakub Issak.
On April 23, 2018, Governor Ali Roba led the county in sealing a deal with a firm called BAMI investment for Sh455 million to construct its headquarters. BAMI is allegedly owned by one Baashi Maalim.
According to court documents, three days after BAMI signed the contract with the county, on April 26, 2018, it subcontracted Risala to carry out the project to the tune of Sh364 million.
ARA investigations revealed that Abdi received money from four other companies – Kurte Supplies and General Construction, Frontier Engineering, Bluesky General and Green County Construction, all of which had received funds from Mandera County. ARA says they are all under investigation for alleged money laundering in Mandera County.
Abdi received Sh24 million from Kurte and this was transferred to him immediately after the firm got funds from the county.