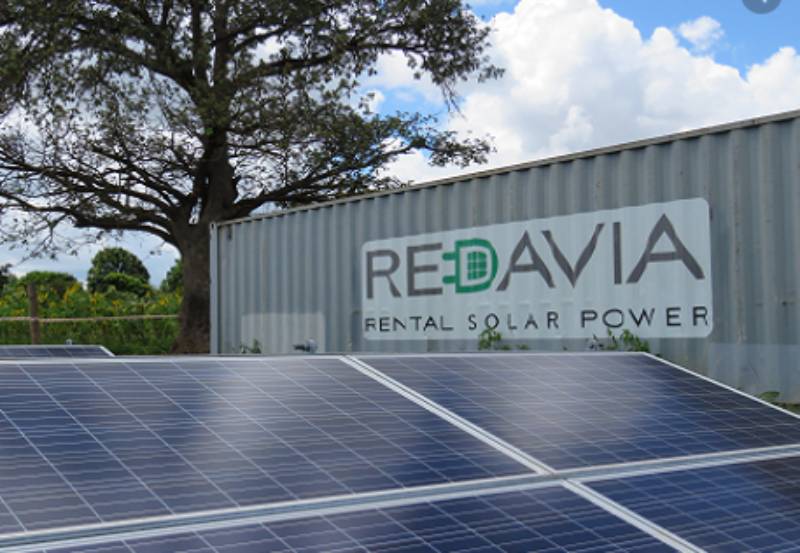 As Covid-19 crisis continue to disrupt two Kenyan companies have partnered with a global firm for free solar plant to cushion them withstand the Covid-19 crisis.
Wonder Feeds and Signinon Aviation signed two resilience leases with REDAVIA which provides solar power plants to enable them operate for six months with free solar power to continue with production.
According to Wonder Feeds Managing Director Abdul Parkar, the company had upgraded its factory to accommodate its growing animal feed products business but the onset of the pandemic disrupted the business as they maintained the same prices.
"When the Covid-19 crisis hit the economy, management maintained product prices for customers despite the increase of raw material costs, leaving the company with higher operating expenses," said Parkar.  
SEE ALSO: CS: Construction of Thwake Dam slowed down by pandemic
The managing director said he was thrilled when REDAVIA, a global market leader of cost-effective, reliable, and clean solar power extended a helping hand to enable the company extended the same to the customers.
"Our partnership with REDAVIA comes at a time when the green agenda is a key business objective. We continue to embrace business solutions that ensure environmental conservation," said Siginon Aviation group finance leader Edwin Ronoh.
Ronoh said REDAVIA's solar power solution gives them the opportunity to reaffirm their commitment as a responsible corporate citizen.
Siginon Aviation is a ground handling company based at Jomo Kenyatta International Airport(JKIA) in Nairobi.
"During our operations, we proactively engage equipment that limits emissions of carbon fuel into the atmosphere, so the free solar power solution supports our Corporate Social Responsibility endeavor well," he added.
SEE ALSO: Solidarity in fighting coronavirus brings China, Africa closer
The Chief Executive Officer and founder of REDAVIA Erwin Spolders said they are committed to help businesses reduce operation costs by donating free solar power.
"We are glad to be able to make a difference for our business partners in this time of need and start win-win relationships that will last for decades," said Spolders.
The CEO further said the Covid-19 Resilience Lease Program is already a huge success noting that they are keen to scale up the program further hence inviting more companies to apply.