Uhuru nominates Gershom Otachi as National Lands Commission's new boss ▷ Kenya News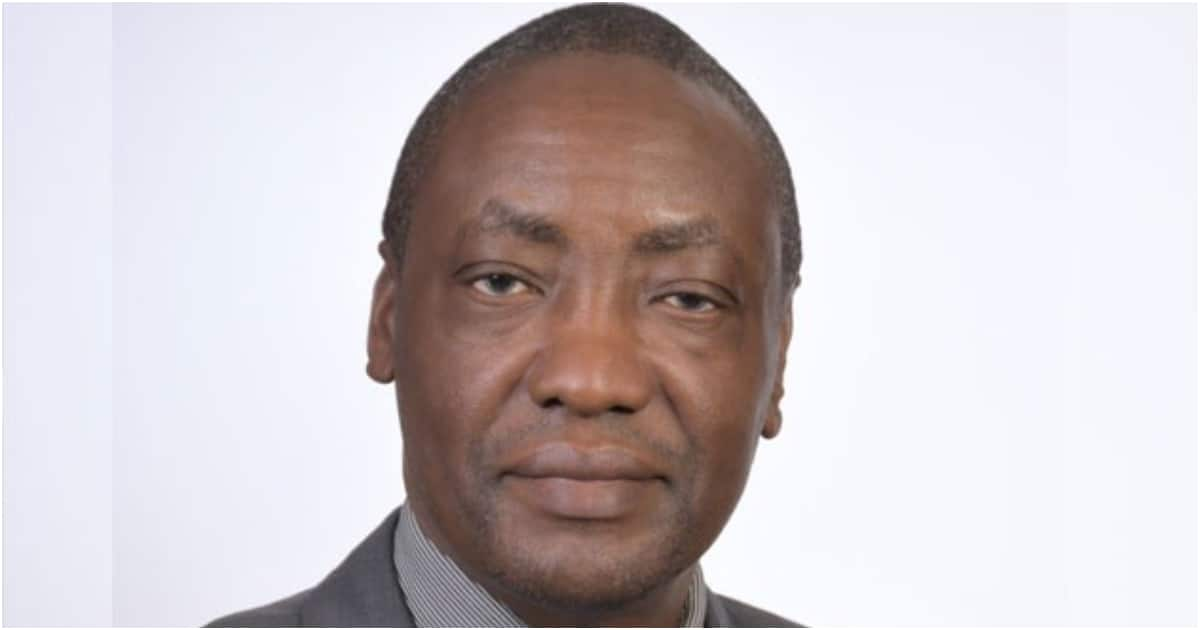 – Otachi was one of the 11 candidates who were shortlisted for position
– The president also nominated eight new members to the National Lands Commission
– The position fell vacant following exit of Mohammed Swazuri and his team in February 2019
President Uhuru Kenyatta on Monday, August 19, nominated Gershom Otachi Bw'omanwa as the new chairman of National Lands Commission (NLC).
The president also picked former Labour CS Kazungu Kambi, former Isiolo woman rep Tiya Galgalo, former Nyeri Town MP Esther Murugi, James Tuitoek, Getrude Nduku Nguku, Reginald Okumu, Hubbie Hussein Al-Haji and Alister Murimi Mutugi as new members to the commission.
READ ALSO: DCI summons Nandi senator Samson Cherargei over alleged hate speech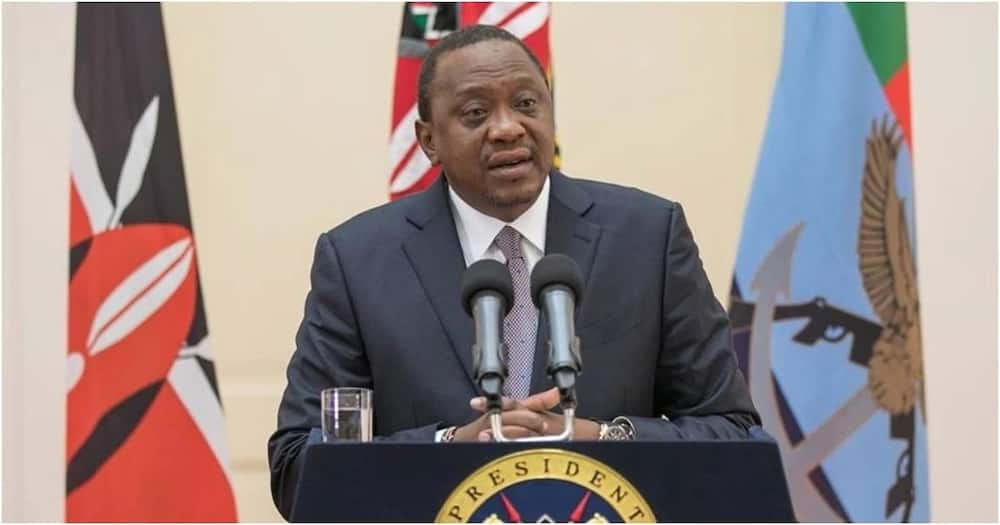 READ ALSO: Sonko hawezi kunipa penzi, Passaris asema
The head of state sent names of the nominees to National Assembly which is expected to approve them within 21 days before they can officially take up their positions at the commission.
Otachi emerged winner out of the 11 candidates who were shortlisted for the coveted NLC chairperson's job.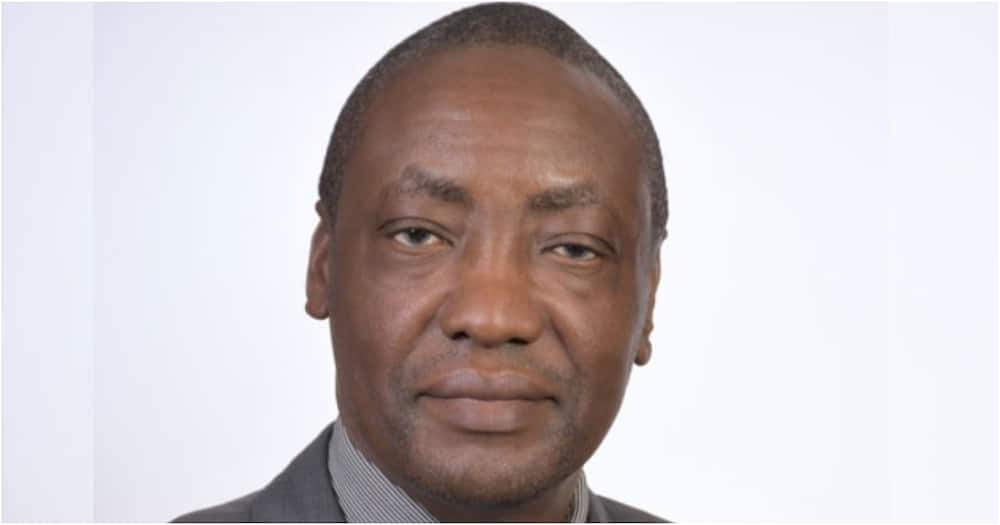 READ ALSO: John De'Mathew: 7 known facts about fallen Kikuyu musician
Former Kenya Revenue Authority (KRA) commissioner general John Njiraini was also in the list but pulled out of the race along the way citing other personal interests.
"I wish to communicate my decision to withdraw as a candidate for the position of chairperson of the National Land Commission in order to pursue other interests.
I wish to thank you and other panel members for having granted me the opportunity to present my ideas on how this important national institution can be transformed through the injection of a fresh leadership dynamic," he said in a letter dated August 6, 2019.
READ ALSO: DCI summons Nandi senator Samson Cherargei over alleged hate speech
The positions fell vacant following the exit of Mohammed Swazuri and his team on February 19, 2019.
Otachi is a managing partner at a Nairobi-based law firm and an advocate of the High Court of Kenya with 27 years practicing experience.
Do you have an inspirational story you would like us to publish? Please reach us through news@tuko.co.ke or WhatsApp: 0732482690. Contact Tuko.co.ke instantly.
My issue with Kenyan leaders today | Opinion – On Tuko TV
Subscribe to watch new videos
Source: Tuko
Comments
comments
KenGen profit nearly doubles to Sh8.2b : The Standard
KenGen has nearly doubled its net profit for the six months period ending December 31, 2019, boosted by a tax rebate from construction of a new power plant.
The power producer saw its net profit increase by 98 per cent, hitting Sh8.17 billion from Sh4.12 billion reported in the similar period of 2018. KenGen attributed this to the capital allowance rising from the completion of a 165MW Olkaria V power plant in November 2019.
Completion of the power station, however, led to a net cash and cash equivalent dip from Sh8.76 billion to Sh5.23 billion. This was on the back of lower disbursement from a borrowing of Sh1.9 billion and payment of dividends of Sh1.85 billion.
The firm's profit-before tax increased by 4.3 per cent. This was on the back of lower finance costs "following final repayment of the infrastructure bond".
SEE ALSO :Kenya imports more power despite rains
The company's Managing Director and CEO, Rebecca Miano, said the growth was buoyed up by a 6.4 per cent increase in electricity revenue –  from Sh15.04 billion in 2018 to Sh16 billion for the six months period – following the completion of the Olkaria V geothermal power plant.
Revenue from geothermal power consumption increased from Sh8.6 billion to Sh9.4 billion, which was a 2 percentage rise in contribution to the total KenGen revenue (59 per cent from 57 per cent). Hydroelectricity revenue reduced from Sh4.41 billion to Sh4.39 billion.
More revenue
For More of This and Other Stories, Grab Your Copy of the Standard Newspaper.  
KenGen also attributed the growth in revenues to acquisition of two drilling contracts in Ethiopia as part of their business diversification strategy. The company bids to provide cheaper energy amid what they term a competitive market.
"We have already started implementing our diversification strategy and have ongoing geothermal drilling and consultancy contracts in Ethiopia and Kenya," Miano said.
SEE ALSO :Eddy Njoroge takes the helm of global standards body
She said the construction of Olkaria 1 Unit 6 was on course.

Do not miss out on the latest news. Join the Standard Digital Telegram channel HERE.
Related Topics
Comments
comments
Omtatah seeks to stop Kenya Airways from sending trainees overseas : The Standard
Human rights activist Okiya Omtatah has moved to court seeking to stop Kenya Airways from sending pilot trainees outside the country.
Omtatah wants the airline stopped from sending candidates to South Africa as per its advert that closed on December 11,2019, inviting applicants under its Ab Initio Pilot Trainee Program. He said the courses can be offered by local schools that have capacity and facilities to offer similar trainings.
"I also want the court to certify this matter as urgent and be granted a hearing on priority basis," said Omtatah in the petition filed at Milimani constitutional court. He said KQ has solicited and received and continues to receive public money to keep the company afloat.
SEE ALSO :Law review looms as BBI team gets fresh term
"By soliciting and receiving public funds, KQ has become a public entity with regard to the necessary safeguard of the said public funds, including by being bound by Kenya's public procurement laws," he says in his petition.
Taxpayer funds
He said under Article 10 of the constitution, the company is also bound to be patriotic and equitable yet it continues to send its trainee pilots to South Africa while Kenya has government approved training organisations. Omtatah said he is aggrieved that, by disregarding Kenyan pilot training facilities and sending its trainee pilots to South Africa, KQ is not using the Kenyan taxpayer funds it receives in accordance with the law.
For More of This and Other Stories, Grab Your Copy of the Standard Newspaper.  
He added that KQ has failed to comply with the constitution and the Public Procurement and Asset and Disposal Act, 2015. In his petition, Omtatah said the court has powers and jurisdiction to stop the blatant disregard for the rule of law.
"KQ is not using the Kenyan taxpayer funds it receives in accordance with the law," he added.
SEE ALSO :Activist, State face off in court over SGR project
The Ministry of Transport, Infrastructure, Housing and Urban Development, National Treasury and Attorney General are key respondents in the suit. KQ is yet to respond to the petition. Omtatah was directed to serve the respondents with his petition to have the matter heard on March 4, 2020.

Do not miss out on the latest news. Join the Standard Digital Telegram channel HERE.
Related Topics
Comments
comments
Chinese firm says grooming Kenyans to take over SGR : The Standard
The Chinese government will hand over operations of the Standard Gauge Railway to Kenyans in six years. 
Africa Star Railway Operation Company (Afristar) is contracted to run and maintain the 592km Standard Gauge Railway (SGR) for 10 years after which management will revert to Kenyans.
Now in its fourth year since the deal was signed in May 31, 2017, the company is celebrating 1,000 days of safe operations together with a successful skills transfer programme.
Afristar General Manager Liu Jiuping said this week that skills transfer and subsequent handover of operations to locals was on the right track, having already hit the 80 per cent mark.
SEE ALSO :Chinese borrowers drown in online lending's 'bottomless pit'
"Since operation commencement, Afristar has been building a quality SGR brand through detailed management, people-focused service, optimised transport organisation mode and allocation of resources," he said.
Afristar said the localisation drive boosted by continuous professional development had seen 1,072 Kenyan employees now capable of independently performing their duties.
Moreover, some 252 Kenyans now work in leadership positions. Of the said number, four Kenyans have so far been appointed into senior management positions led by a Deputy General Manager, Freight Marketing Manager, Deputy Passenger Transport Manger as well as Deputy Manager— Corporate Affairs.  
For More of This and Other Stories, Grab Your Copy of the Standard Newspaper.  
"A total of 29 junior locomotive drivers now work without [close] supervision," said Afristar in its report.
The firm also said the now Nairobi-Naivasha locomotive is driven by Kenyan drivers only.
SEE ALSO :Chinese TV channel pull live coverage of Arsenal vs Man City over Mesut Ozil comments
Afristar further said some 279 Kenyans now work in the transport department with some 17 of them at the intermediate station.
Moreover, so far there are nine Kenyan train dispatchers and four track inspectors. Another 144 work in the track and signaling department with 17 on board as equipment signal engineers.
The company said 78 Kenyans also serve as locomotive inspectors.  
Other achievements of the company include transporting more than 4.2 million passengers as well as ferrying cargo approximating 750,000 Twenty-foot equivalent units (TEUS).
Kenya Railways Managing Director Philip Mainga lauded the operator for conducting its operations efficiently thereby also enabling the company attain that many days of accident free operations.
SEE ALSO : Malware broker behind U.S. hacks is now teaching computer skills in China
"It is a great joy for us in the rail transport sector to have attained such a mark. This is because when we developed the Railway Master Plan for Kenya a few years ago… we envisioned a cost effective infrastructure that would play a critical role in the improvement of national competitiveness," he said.

Do not miss out on the latest news. Join the Standard Digital Telegram channel HERE.
Related Topics
ChineseSGRAfrica Star Railway Operation CompanyStandard Gauge Railway
Comments
comments