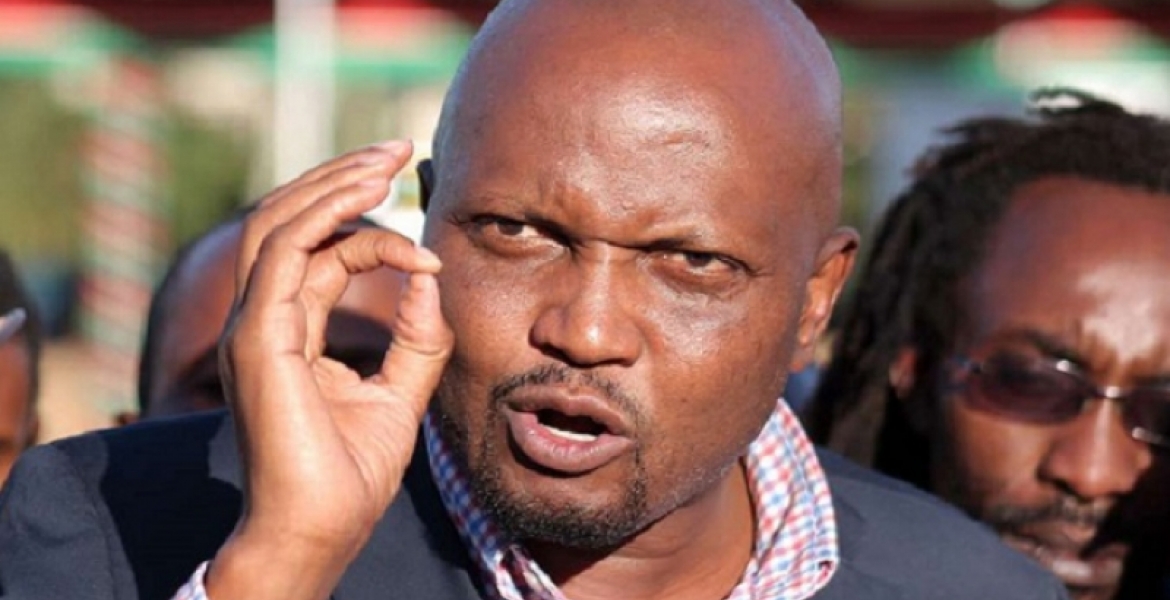 Gatundu South MP Moses Kuria on Tuesday admitted that leaders have been lying to Kenyans about the country's debt burden that now stands at Sh6 trillion.
Kuria, a member of the parliamentary budget committee, owned up that both Parliament and the Executive have failed in restricting the country's ballooning debt and have been lying to the Kenyans that the debt is manageable.
"We have lied to Kenyans and the second thing is we have failed in our oversight responsibility," said Kuria during a debate on Citizen TV.
"Since 2014, we have sold to Kenyans this romantic story that all is well because we believed in respecting the Executive and also since most of us are members of the ruling party."
He further admitted that the legislature failed to perform its role of controlling borrowing and instead rubber-stamped every proposal by the Executive to incur more debt.
 "The reason we are in this hole is because as parliament we could have said No but we said Yes. So on behalf of Parliament, I want to offer my unqualified apology to the people of this nation since as the people they trusted on the ballot we have failed them by selling them lies that everything is well," said Kuria.
Kuria further claimed that National Treasury refused to take more reasonable concessional loans from institutions such as the World Bank to avoid scrutiny.
"For 7 years we have cheated this country even about our deficit. We have cooked books. We have taken commercial loans at 9% and left people who are offering us money at 1%; multilateral concessional loans. That to me is treason," he said.
 
Former Treasury Cabinet Secretary Henry Rotich and his Principal Secretary Kamau Thugge are to blame, according to MP Kuria.
"I want my good friend Mr. Rotich and Mr. Thugge to look Kenyans in the eye and say they have committed treason for seven years. Institutions like World Bank have offered us loans for 1% but because there was no opportunity for kickbacks we have refused their money and gone for loans being offered at 9% and 10% interest rates."