Why not all mergers are good for shareholders : The Standard
Companies exist to create wealth for their shareholders.
It is the shareholders' hard-earned money that is tied in the assets of the firms.
Wealth maximisation is interpreted to mean a better share price. For firm managers, this means that any decision they make is evaluated in terms of its impact on the share price.
However, given how complex businesses are, it is not expected that owners always have the capacity to run their businesses.
This means that individual owners sometimes rely on professional managers to run their enterprises.
This arrangement has limitations in the sense that the manager may be more informed about the business activities than the owner, in which case an incentive to take advantage of fewer informed investors arises.
Therefore, managers may act in their own interest at the expense of the owners.
For More of This and Other Stories, Grab Your Copy of the Standard Newspaper.
Economic sense
For example, managers may opt for a merger even when it is of no value to the firm's shareholders.
In Kenya, several financial institutions have merged lately.
An example is the merger between KCB and the National Bank of Kenya.
The two banks were formed to bring banking services closer to the Kenyans at an affordable price after independence.
The question then is whether the merger makes economic sense to the shareholders of the two banks as well as the depositors or if it serves the interests of individual managers.
Research shows that a well-managed merger translates to improved share prices driven by reduced costs and a well-diversified company.
However, poorly planned and executed mergers can go horribly wrong. In the US, the largest merger was between American Online (AOL) and Time Warner Inc (TWX). The objective was to create a company to dominate in entertainment, news, the Internet and cable space. This merger, however, failed and the two companies unbundled. Another example was that of Exxam and Mobil merger.
At independence, there were no banks willing to lend money to Africans. This explains why the Government would later adopt a liberalised policy and in the process licensed a number of small banks.
Some of them such as the Equity Bank have grown in leaps and bounds to become some of the biggest banks in the country.
The sustained growth of the banking sector requires stability, and this necessitated a change in regulations. The new regulations require that some banks merge.
It is only fair that merging banks make their objectives known before the merger takes place.
This is meant to enable market players to evaluate the merger at a later date.
The objectives set are evaluated in financial terms. Unfortunately, this might not be the case for the KCB and NBK merger.
Insolvency concerns
The KCB must come out clean on the merger in terms of value creation and resulting efficiency.
A successful merger can't be a zero-sum game given the huge transaction costs attached to the merging process.
The bank must tell the market how it will handle the NBK directors who will now join its board.
It is also imperative that KCB tells us the share price improvements expected from the merger with NBK. KCB must also be aware that it might not win full cooperation from the employees of NBK.
One study suggests that "acquisition often has a negative impact on employee behaviour, resulting in counterproductive practices such as absenteeism, low morale and job dissatisfaction."
However, this is unlikely in an economy with high unemployment rates such as Kenya.
We don't expect much from mergers that are regulation-driven. In any case, the merger is meant to benefit both entities.
The merger must also benefit depositors and borrowers in terms of attractive interest rates.
If there is any benefit to be realised for KCB, it will be in the form of economies of scale associated with NBK's branch network.
There will be a large customer base that can enhance the former's market leadership through product differentiation and cost reduction strategy.
NBK shareholders by accepting shares in KCB, on the other hand, have reduced their insolvency concerns. NBK has not been paying dividends to shareholders due to below-average financial performance.  Sometimes it pays to buy a poorly performing firm and then turning it around.
The market will be watching the KCB-NBK merger keenly, especially the post-merger financial performance, risk, growth in share price and dividends to shareholders.
However, if the new vehicle becomes too big to be managed, then merger benefits will evaporate, and KCB might decline in value.
-The writer teaches at the University of Nairobi  

Do not miss out on the latest news. Join the Standard Digital Telegram channel HERE.
Related Topics
Kind man offers to help single fathers with Christmas goodies for kids ▷ Kenya News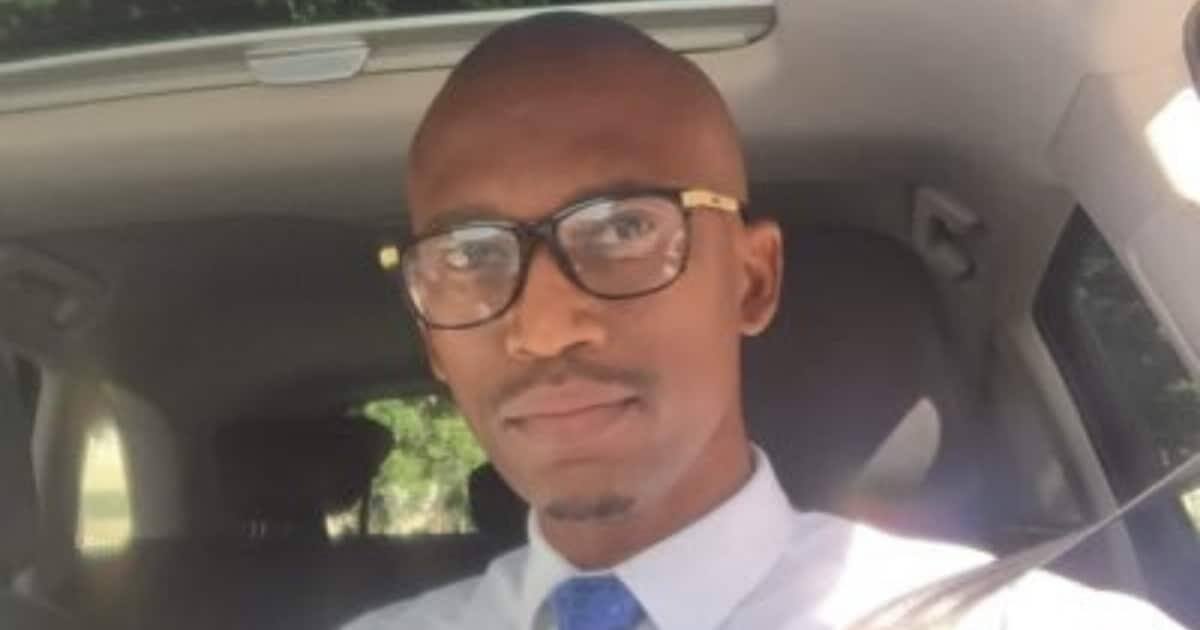 – A man has offered to help single dads around Durban, South Africa this Christmas
– Sihle Mazibuko posted on his twitter handle asking fathers who were unable to buy their children gifts to DM him
– Sihle said his aim was to put a smile on these children's face
A man has become an online sensation after he reached out to single fathers who couldn't afford to buy Christmas gifts for their children and offered to pay for them himself.
Sihle Mazibuko had earlier posted on his tweeter handle calling out single dads who were low on cash but wanted to spoil their kids so as to put a smile on their faces.
READ ALSO: Mike Sonko summoned in Voi court on Wednesday for assaulting senior police officer
READ ALSO: Senator Moses Kajwang wants Murkomen, Kilonzo Jnr barred from representing Sonko in graft case
His tweet went viral with the majority of the users praising him for his kind act.
Twitter user Tsholo94 said:
"This is so sweet!"
JablileAzande said:
"Act of kindness, may God bless you"
DragonLady_SA said:
"You are so kind. God bless you"
KakazaNomfundo said:
"You will be blessed hundred fold for your good deeds!"
Laboentsa said:
"Good South Africa needs people like you"
READ ALSO: Baringo: 2 dead, 15 hospitalised after eating githeri
In Kenya, Nyali MP Mohammed Ali alias Moha Jicho Pevu kicked off the Christmas mood with gifts for police officers in his constituency.
The outspoken politician took to his social media where he shared photos gifting the officers with the animals as well as KSh 100,000 in appreciation for their dedication to service delivery.
Do you have a groundbreaking story you would like us to publish? Please reach us through news@tuko.co.ke or WhatsApp: 0732482690. Contact Tuko.co.ke instantly.
Nairobi governor Mike Sonko chaotic arrest | Tuko TV.
Subscribe to watch new videos
AfDB Commits €345 Million to Kenya and Tanzania
Kenya and Tanzania will benefit from African Development Bank (AfDB) €345 million financing package for road construction support representing 78.5% of the total €399.7 million project cost.
Furthermore, AfDB says that the projects will touch over three million citizens in Tanzania and Kenya.
In Kenya, the bank supports Mombasa-Lunga Lunga/Horohoro road with the European Union (EU) contributing a grant of €30 million, 7.7% of the total project cost to GoK.
On the other hand, the funds will fund phase I of the Tanga-Pangani-Bagamoyo road in Tanzania.
This first phase involves the construction of 175 km of road sections:  the 121 km Mkanga-Pangani road section in Tanzania and the 54 km Mombasa-Kilifi road section in Kenya.
Furthermore, the project will also link the ports of Dar es Salaam, Tanga and Mombasa, and stimulate the blue economy in coastal areas.
East African transport corridors network, connecting Kenya and Tanzania will benefit producers, manufacturers and traders, farmers and fishermen with improved access to local and regional markets.
Moreover, there are spillover benefits for landlocked countries Democratic Republic of the Congo, Burundi, Rwanda, Uganda and South Sudan that depend on Mombasa as gateway to global markets.
The road crosses regions with high rates of youth unemployment. In light of this, the project includes a vocational training component for 500 unemployed youth (half of them women) to acquire marketable skill and improve their economic prospects.
Related
37 African Countries to Benefit from ADF's $7.6 Billion Fund
Garissa 50 MW Solar Plant Connected to National Grid –
The President presided over the commissioning of the Garissa 50 MW Solar farm constructed at a cost of KSh13 billion.
According to Xinhua, China Jiangxi Corporation for International Economic and Technical Co-operation (CJIC) designed and built the plant in conjunction with the Kenya Rural Electrification Authority (REA).
Read Also: Kenya ranked third in renewable energy capital investments
The solar farm is the largest in East and Central Africa placing Kenya as a leader in renewable energy.
Speaking at the commissioning ceremony, President Kenyatta said that the solar farm indicates broader strategy to harness 400MW from the vast solar resource.
Moreover, President Uhuru opines that Garissa town and its environs will have a stable power connection.
Related:
Africa's First Hybrid Renewable Energy System established in Meru