Details of what is contained in the Will left behind by slain Nairobi-based Dutch businessman Tob Cohen have been revealed.
The Will was opened on Friday by Kirundi & Co Advocates in the presence of the deceased's sister, brother and his lawyers.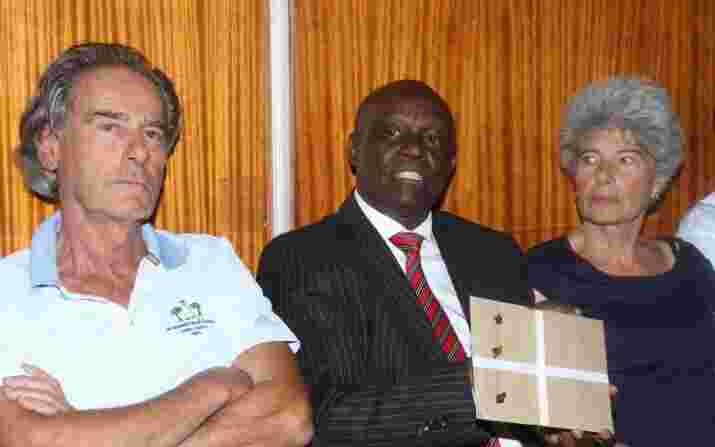 It emerged that Cohen's estranged wife Sarah Wairimu, who is the prime suspect in his murder, will not inherit anything in the tycoon's multi-million-shilling estate, according to Citizen Digital and The Standard.
The Will shows that Cohen shared his property, estimated to be worth about Sh700 million, among his sister, brother, nephew and niece. His property includes the Sh400 million Kitusuru home, cash, and shareholding of his companies.
Cohen reportedly drafted the Will in April 2019 at the height of their bitter divorce after revoking the previous Will that listed Wairimu among the beneficiaries of his estate.
In the Will, Cohen's sister Gabrielle Straten was bequeathed 50 percent of the Kitisuru home while the remaining was shared out between Gabrille's two children, family sources told Citizen Digital.
Gabrielle will also inherit all the shares held by Cohen in his companies, which include a tour company called Cohen Tours.
She will also take over Sh100 million cash in local and international banks while Cohen's brother, Bernard will get Sh50 million in a Dutch account.
 "This Will has not leaked to any person since it was sealed, I want to confirm that any allegation that the Will has been leaked is not true," said lawyer Kirundi during the opening of the Will.
Through her lawyer Philip Murgor, Wairimu, who skipped the opening of the Will, objected the contents of the document, saying it was tampered with.
Murgor said that his client deserves to inherit the property of the deceased and promised to challenge the Will in court.
"If our rights to the matrimonial home are in any way affected, we will fight all the way to the Supreme Court," Murgor said.
Cohen, who went missing on July 19th, was found dead on July 13th and his body dumped in an underground water tank at his home in Kitisuru.