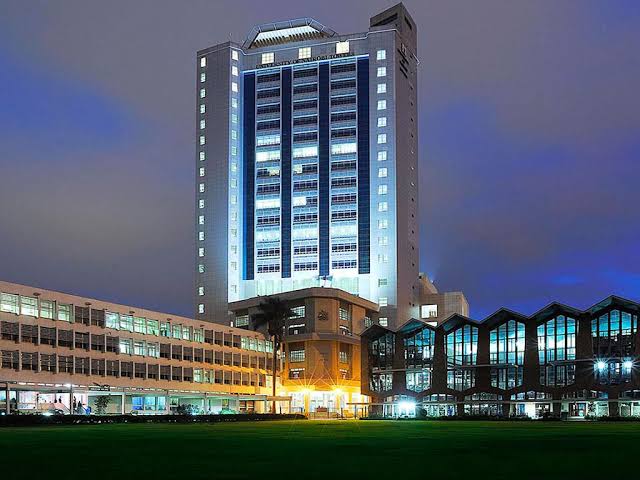 Committed to Scholarly Excellence but currently synonymous with a nasty fight for control that goes all the way up.
On Monday, The Employment and Labour Relations Court suspended Education Cabinet Secretary Prof George Magoha's revocation of the appointment of Prof Stephen Kiama as the vice-chancellor of the University of Nairobi (UoN).
That was moments after the cabinet secretary admitted that his decision was influenced by an order from President Uhuru Kenyatta who clearly is not keen on Prof Kiama being at the helm of the institution.
Justice Maureen Onyango nullified Prof Magoha's decision to install Prof Isaac Meroka Mbeche and instead granted Prof Kiama's prayer to remain as the institution's VC until the case is heard on February 5.
That takes the Education CS back to the drawing board and plunges the institution into even more confusion after Prof Mbeche was endorsed by the institution's senate, student leaders and the Universities Academic Staff Union UoN chapter all on the same day.
Prof Mbeche had already hit the ground running. On Monday he chaired a senate meeting and met with student leaders before the court brought him back crashing.
As all this happens, the Ethics and Anti Corruption Commission (EACC) is investigating the process that saw the varsity's council which CS Magoha purged on Saturday appoint Prof Kiama as vice-chancellor.
While revoking Prof Kiama's appointment and purging the Julia Ojiambo led council on Saturday, CS Magoha stressed that Prof Kiama would retain his position as Deputy Vice-Chancellor Human Resource and Administration.
He appointed Prof Mbeche, the Deputy Vice-Chancellor in charge of Finance and Planning as acting vice-chancellor.
But in a quick rejoinder, Prof Kiama dismissed the changes effected by Magoha and published a notice in local dailies warning the institution's publics against doing business with any other person but him warning that the contracts would not be binding.
"Do not be given to acts of lawlessness as the peace and stability of the university are important to us all. As such, I continue in diligent service as your vice-chancellor and remain available to you all for guidance and direction," he said in a statement.
Uhuru Hand
It is not lost on observers that the battle to control the institution is being orchestrated from the very top echelons of government.
A report published by the Auditor General in 2016 showed that the prestigious institution has an asset value of Ksh100.7 billion and rakes in revenues worth Ksh13.3 billion annually.
But what's at stake is not just the battle for the money.
President Kenyatta is likely to be more concerned about the institution being deployed as a political tool ahead of the 2022 general election.
Now the ball is in the court's hand but that comes at a time when the Executive and the Judiciary do not see eye to eye, whether that puts the government at a disadvantage, only time will tell.